Business Insider reports that the identity verification market is anticipated to reach a value of $12.8 billion by 2024 as a result of the rising amount of digital transactions that require precise and trustworthy identification data. However, a lot of individuals don't comprehend what identity entails. Identity is more complicated than it first looks since it can vary based on the setting and sector.
For the various sources of identification data to be combined, data orchestration is essential. By integrating dependable, independent data sources throughout the whole identity lifecycle, organisations may design and manage dynamic user journeys for digital identity verification by creating a flexible integration architecture.
Although it can be a difficult and complicated task, this procedure can offer a quicker, more flexible way to accomplish data and risk assessment, and it is becoming more and more important. 
Gartner estimates that by 2023, 75% of organisations would rely on a single provider with strong identity orchestration capabilities and connectivity to third parties.
What is Data Orchestration?
Data orchestration seeks to preserve control over authorised data sources while streamlining data integration. A uniform identity layer is also envisaged to be built, enabling businesses to access various data sources from a single platform and speeding up the client onboarding procedure.
Unfortunately, data orchestration is a difficult and frequently misunderstood notion. Without realising it, many businesses connect many data sources for identification services instead of employing data orchestration, which may offer a complete fraud solution.
Incomplete matches and incomplete insights that are useless on their own might result from diverse data sources returning data in varied forms, structures, match rates, and response times. However, by merging the outcomes and insights from several data sources using a unified data orchestration platform, these difficulties are usually overcome.
Data Orchestration tools in Identity Verification
Not only does data orchestration make life simpler for consumers, it also enables businesses to scrutinise high-risk individuals more closely, increasing conversion rates and reducing fraud. Before using more sophisticated identity verification processes like ID scanning and liveness detection, businesses may screen out a large number of fraudsters by initially assessing low-cost risk signals.
In addition, orchestration is useful for risk-based monitoring and continuous authentication. For instance, it can prompt a user to snap a selfie and compare it to the one they used to create their account when they log in from a strange area. Regular screening checks may also guarantee that clients are still eligible for commercial dealings, for example, by confirming that they are not included on any sanctions or watchlists.
Sequencing data sources wisely is critical for obtaining the best results. This may be accomplished by data source sequencing, which uses rule-based logic to automatically route sources and retry verifications from the best next source. This enables precise control over verification results. This strategy may maximise conversion rates, improve dependability, and significantly cut down on delay.
Connecting to several data sources from various providers has major disadvantages compared to using a single identity platform supported by data orchestration. Companies may, for instance, avoid having to sign contracts and keep up with several providers. Second, organisations should be able to simplify integration challenges with the use of prebuilt connectors to various data sources.
It's also crucial to keep in mind that the supplier should be able to independently locate and enact a new data source in the event that rules change or a current data source is no longer adequate.
What Are the Transformative Benefits of Data Orchestration tools in Identity Verification?
Data orchestration problems must be solved holistically, using both technological and procedural solutions.
To offer a comprehensive orchestration solution for a single identity layer, a governance approach is necessary. Additionally, firms may merge data from many sources including fraud indications and mobile information with the aid of contemporary data integration technologies like data sequencing. To preserve data security and promote a data-driven culture, businesses should employ security measures including encryption, access limits, and frequent security audits.
By checking with suppliers to see if the solution incorporates technologies like biometric authentication, machine learning, two-factor authentication, and document verification, businesses may enhance their identity verification process and strengthen their fraud prevention capabilities. These alternatives can assist businesses in developing a thorough and reliable identity verification procedure.
When deploying data orchestration, a company's internal identity verification staff is also essential. The identity verification team must be included if the platform maintains sensitive or secret data in order to guarantee the availability, confidentiality, and integrity of data from diverse sources. They should make sure the platform complies with all applicable regulatory standards and that data is managed securely.
Companies should have a clear understanding of their needs and goals before starting the recruiting or training process for a data orchestration platform. They should decide what particular data management responsibilities, including data intake, transformation, and storage, they must do before creating job descriptions and selection criteria.
Identity Verification APIs and Data Orchestration Tools
With Data Orchestration being adopted globally, it makes sense to have smaller clusters of watchlist data based on region, industries and so on. Using such data clusters to screen and verify users being onboarding onto a digital platform can help prevent fraud, and financial crimes related to AML and CTF, and even check government databases in real-time to ensure details provided are legitimate. 
IDcentral uses Data Orchestration to provide a comprehensive identity-proofing solution, let's look at a few instances and the benefits of using Data Orchestration for each of the use cases. 
Search API
At its foundation, IDcentral's Search API service screens identities for legality based on digital and social traces associated with an email address. This includes a global database that is continuously updated and uses data orchestration to be the most relevant source to check for fraudulent emails and helps in fraud risk assessment. 
Equipped with an AI-enabled Email Risk Assessment module, precise evaluations, if a user is genuine, can be established in real-time. 
AML Screening API 
Money Laundering and Terrorist Financing usually occurs on a global scale, hence it is crucial to have a source that contains the latest information for AML screening. IDcentral's AML screening solution accesses multiple such databases to quickly index and determine if a person is a defaulter, politically exposed, or is sanctioned anywhere in the world. Data Orchestration enables threat assessments that are more expansive by including multiple sources, databases and data touch points. 
Vehicle RC Verification API
IDcentral's Vehicle RC Verification API outputs and verifies data not only from the RC document but also related information like the owner details, state of registration, insurance expiry and so on. This dictionary of data is fetched from multiple sources to be verified, thus making data orchestration essential for an extensive vehicle RC verification process. 
Wider Global Search: GeoCoding/Address Verification APIs
It's a terrific idea to use various databases for address verification since it makes the process foolproof and considerably more accurate. IDcentral checks addresses by accessing the specified address's latitude and longitude for verification and vice versa through numerous verification streams, resulting in more accurate findings. 
Try IDcentral's Digital Identity Verification Solution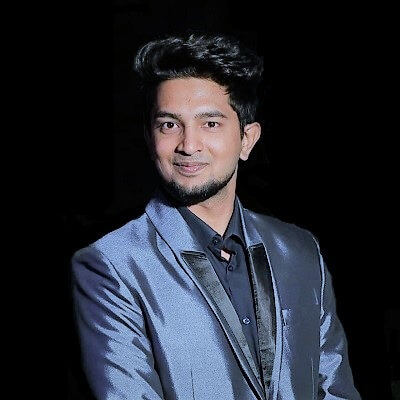 Sumanth Kumar is a Marketing Associate at IDcentral (A Subex Company). With hands-on experience with all of IDcentral's KYC and Onboarding Technology, he loves to create indispensable digital content about the trends in User Onboarding across multiple industries.