In India, there have been several Multi-Level-Marketing (MLM) frauds. Investing in stock shares and commodities, paid per click, investing in the IT sector, or investing in infrastructure have all resulted in scams. Aaryarup/ATCR, Unipay, Stock guru, TVI Express, and others swindle over Rs 10,000 crores.
Multi-level Marketing is a sales strategy by some companies to sell directly to the customers. The existing salesman encourages the new salesman to sell the company's products to others and try to bring in others as recruits. This process goes on forever. Several layers of salesforce for direct sales (D2C) are the wireframe of MLM.
Most of these services do not register in India and siphon off money via unauthorized payment services. eCommerce fraud usually starts with a fake identity with a stolen credit card or the purchase of stolen data on the dark web. Initially, the fraudsters test the stolen card by making small purchases, which graduate to large purchases.
Sometimes even friendly frauds happen when a customer makes a purchase through an online transaction and then claims a chargeback from the payment processor claiming that the transaction was invalid. It enables them to receive the charged items for free.
Saradha Group Scam: an eye opener
The Saradha Group Scam was a chit fund company that took advance payments from people in the name of lands and houses. They attracted investors with money-back promises. The total amount scammed by investors amounted to Rs 2,700 crores.
Almost 80% of the investors lost their money. The group operated four different companies for accepting money through fixed deposits, recurring deposits, and monthly deposit schemes. They also assured property and foreign tours to investors. All the top three people running the scam have been arrested and are in jail. But the investors' money stayed lost.
More Light into the D2C industry
D2C industry refers to direct selling to customers. This industry includes in its ambit, Multi-level marketing, eCommerce, and direct retailing of goods directly to customers through a network of salesforce.
eCommerce involves creating an online shopping place where direct customers can directly buy from you. Customers pay a seamless transfer of funds for their purchases through Payment processors or payment gateways. Businesses sell both goods and services through this process. eCommerce websites like Amazon and Flipkart facilitate such transactions by sourcing their products from a dense network of individual stores.
Direct to retail involves an agreement between the manufacturer and the retailer. The manufacturer acts as the licensor, and the retailer becomes a franchisee and the product seller. The product involved in the sale becomes licensed merchandise.
How Digital Onboarding can help with stringent compliance and the threats in MLM and D2C industries
MLM sales sometimes represent genuine companies carrying on direct sales, but most of the time, people who join MLM schemes lose their money. In India, Speak Asia, Stock guru, and Sarada India are big scams that defrauded people of crores of rupees. In eCommerce industries, a rigorous onboarding process is sometimes in an abandoned cart.
The rapid increase in mobile and eCommerce transactions requires that customers provide adequately verifiable information during the onboarding process. Online fraud detection tools like identity verification software and other risk-based tools help to minimize fraud. A feature rich identity verification software helps to ensure compliance with government regulations and to know your customer.
Customers shop nowadays on the move, and hence the regulations have to protect customers where they are. ID verification software helps to streamline the process in organizations where customer-centric is essential.
Why ID verification is vital in the MLM and D2C industries
In the MLM and D2C industries, some manufacturers trust a network of salesforce and trust them with their product before sales. Unscrupulous salespeople who decamp with the products or the money are not new. A regulation and proper KYC of the salespeople through identity verification software is essential in such cases.
It will prevent the occurrence of fraud. Using proper ID verification software to carry out this process is a big help in preventing frauds and scams in these sectors. India has introduced the Consumer Selling Direct Rules 2021 regulation, which is of great assurance to the direct selling industry, which is worth Rs 22,000 crores with nearly 74 lakh distributors.
A robust KYC verification software, especially with the increase in digitalization, can minimize the manufacturer's headaches. It also helps carry out the KYC and AML process and prevents scams and fraud.
What technologies are leveraged in ID Verification of MLM and D2C customers 
Using digital tools like the following help in detecting frauds and scams in the MLM and D2C industry:
Biometric verification: Checking the unique physical features, such as facial moles or spots, mustaches, etc., in salespeople is a great way to keep a digital track.
Digital footprint analysis: This relies on IP analysis, email and phone analysis, device fingerprinting, reverse social and digital platform lookup, and using machine learning for risk scoring.
Video Verification: Machine learning helps to weed out fake and synthetic IDs. Fraud detection solutions help to spot connections between two similar accounts.
Biometric verification helps to spot fake ids when there is a mismatch between the features revealed on the biometric scan and the face features presented on the id.
PEP scans help to do AML checks to reveal persons on the sanctions lists who are on the global restricted, sanctioned people's lists.
How IDcentral's Identity Verification and eKYC verification can help MLM and D2C industries in combating financial fraud
IDcentral facilitates various online digital tools such as Face scans, Biometric verification, PEP scans, and selfie verification help to prevent and control fraud to a great extent.
Photo id match: Using techniques such as biometric verification and identity verification, IDcentral facilitates Photo ID match to ensure the official documentation fraud detection at the time of onboarding.
Face match: The facial scan feature matches the face of the salesman in the sales network at the time of onboarding to ensure no duplicate or restricted entry.
PEP screening: PEP screening is done by keeping the organization current with the latest over 1000+ global watch lists, including PEP, fraud, and sanctions, and keeping your institution current to prevent fraud and money laundering.
Document verification: Using the government database check for National ID verification, IDcentral quickly verifies documents of the network of a direct salesman.
Final Takeaway
By carrying out various ID verification techniques like the ones outlined above, you can prevent frauds and scams altogether. The MTM and the D2C industry can avoid the misnomers of illegal pyramid selling and defrauding industry labels. ID verification is crucial for salespeople and online customers while onboarding them.
Try IDcentral's eKYC Solution with integrated Identity Verification and AML Screening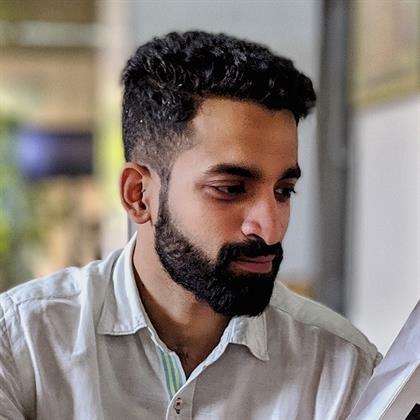 Philip Chethalan is currently working as Marketing Manager at IDcentral (A Subex Company). He is creative head who loves to read and explore different avenues in the field of Marketing, Branding and Advertising.