The past two years have sure made everyone rethink and reimagine the way businesses must run. These years have been marked by resilience and reinvention. And, for many digital and digitally enabled startups, it's been a year of remarkable growth. Almost all startups restructured their companies and significantly reduced costs. Many had to explore new distribution channels or new customer segments. Omnichannel consumer brands shifted completely online. We also saw many startups ramp up product innovation. Digitalization was wrapped up in a jiffy in the startup world!
Transaction-driven startups (e-commerce, online food delivery, etc.) founders realized that the days of losing money on every order were over in India and created a path to profitability by digitalizing every process. That included trimming costs, reducing discounting, and unlocking new revenue levers. This mindset, born out of the pandemic, will give rise to leaner, more competitive companies that are more likely to endure.
Increase in online frauds was an obvious repercussion of the digitalization spur. It has given an endless array of opportunity to fraudsters. According to PWC's Global Economic Crime and Fraud Survey for 2020, 47% of companies experienced a fraud incident in the past 24 months. Each company reported an average of six fraud cases, and customer fraud was the leading incident, representing 35% of all fraud crimes.
Identity fraud already costs the global economy $5tn annually. And in 2020, financial losses due to digital identity fraud increased by 15%. But does it affect the individual business?
Identity fraud can cost your startup money — and your reputation
Fraud costs retailers money when customers create fake identities in order to get their hands on goods or loans that they have no intention of paying for. And if companies are found to be in breach of anti-money-laundering regulations, they can face huge fines. In 2019, global financial authorities fined businesses a record $8.14bn for failing to crack down on money laundering.
But for startups, by far the biggest worry is reputational damage, which often comes in the form of customer database leaks and stolen identities. Founders need to become aware of increasingly sneaky methods scammers are employing and adapt their security measures accordingly by employing technologies like digital ID verification.
Identity thefts can also be a threat for financial startups and other digital startups dealing with monetary transactions such as crypto exchanges.
Following are the factors why eKYC is a boon for startups:
Faster Processing:
eKYC is a completely digitized process that eliminates the need for a paper document. As compared to the traditional paper-based, offline verification process, eKYC is a simpler way that can be used to verify customer identity in minutes. The service is completely automated and thus transfers the data in real-time and avoids manual intervention, therefore, making it a faster process.
Better Customer Experience:
Contactless and paperless are two key features which turn the eKYC experience into a more preferable one. With eKYC, the fintech companies are now able to offer completely digital onboarding customer experience, which in turn has made the entire process simple and hassle-free. Since the verification is done online, it has replaced the paperwork involved, providing more comfort to the tech-savvy users.
Improved Accuracy / Reduced Chances of error:
Since no manual intervention is needed to enter the key details of the customer, human error and cost is minimized. Since the process is automatic with the help of OCR or other technological advancements, there is no possibility for operational errors which may otherwise hamper the process or affect the outcome.
Improved Security and reduced frauds:
The authentication process use liveness detection and facematch capabilities that focuses on the elimination of ID theft and is the safest option that is currently available. The new high-tech biometric system is tricky to replicate, and its nature makes it difficult to spoof. Thus, it helps the startups to reduce data leakage and fraudulent activities.
Reduced Paperwork and Cost:
eKYC being completely paperless, helps companies to not just reduce their carbon footprint but also to save costs involved in all the paperwork. In addition to this, the customer data stays secure as it eliminates the chances of loss of customer data, as data stored on cloud can be recovered and searched for easily as compared to a piece of paper.
eKYC is a positive step towards providing different alternatives to digitally onboard customers in a paperless, presence-less manner. The success of eKYC is making the path for credit access even simpler for the consumers. Digital identity verification is the ideal way of getting rid of fraudsters. Verifying everyone that interacts with your business is essential in the modern world. Forged identities have become very common, and you never know when a fraudster disguised as a potential consumer gets in touch and causes some serious troubles for you.
Try our 6-months free e-KYC solution now.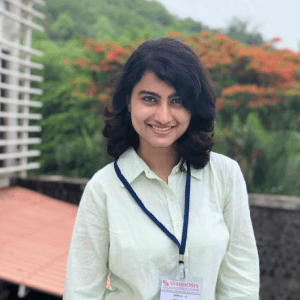 Ayesha Kapoor is currently working with IDcentral (A Subex Company) as a growth Marketer. She is a post graduate in management from Symbiosis Institute of Digital and Telecom management with marketing as her majors. She is creative head who loves to read and explore different avenues in the field of Marketing, Branding and Advertising.