According to new data from Juniper Research, global spending on digital identity verification checks will rise from US$11.6 billion in 2022 to US$20.8 billion in 2027, and is expected to reach US$40 billion.
According to the survey, the market for identity verification is projected to expand at a CAGR of 14.8%, this increase will be fueled by the growing demand for more sophisticated identity verification systems as security concerns and fraud continue to rise, as well as the popularity of digital services necessitating digital onboarding processes.
In order to examine offers, service innovation, and potential future market opportunities, the research evaluated top digital identity verification companies.
According to the study, these providers are utilizing the need for digital onboarding while also offering sophisticated anti-fraud tools, age verification services, KYC authentication and regulatory compliance with AML CFT standards. Verifying information using processes like Face Match, ID Verification, and Document Verification is a part of digital identity verification.
The identity verification industry is being driven by expanding digital identification use cases across verticals, increased digitalization goals, and an increase in fraud and identity theft over the past ten years.
The application of emerging technologies in identity verification systems, such as AI, machine learning, and automation, as well as government and corporate initiatives, focused on digitalization would also offer attractive opportunities for providers of identity verification services.
Governments and companies have also taken a number of initiatives to focus on digitalization and the adoption of new technologies like automation, artificial intelligence, and machine learning in identity verification solutions, which are anticipated to offer lucrative opportunities for identity verification vendors and drive the adoption trends in the identity verification market.
It is challenging for startups to get started because of the high initial costs and continuing maintenance of identity verification. Due to financial limitations, SMBs typically have limited access to bank-grade technology and security solutions, making them a prime target for hackers and impeding the expansion of the worldwide market.
Depending on who the end user is, the market is segmented into BFSI, Energy & Utilities, Healthcare, Retail & eCommerce, Government & Defense, IT & Telecommunication, and Others. The BFSI industry is predicted to have the largest identity verification market size throughout the course of the estimated period. Asia Pacific is expected to contribute to the region with the highest CAGR throughout the projection period as it develops technological readiness via the early adoption of new technologies.
By 2032, it is anticipated that the identity verification industry in China would be worth US$ 2.9 billion.
The market for biometric solutions is predicted to grow quickly because to the rising consumer inherent need for smooth onboarding, compliance management, and fraud protection.
As internet usage and eCommerce activities increase, identity verification technology will probably become more widely used in large enterprises.
IDcentral (a Subex company) provides industry leading solutions for Identity Verification and Digital onboarding using a plethora of AI based technologies to provide handpicked features for businesses. IDcentral's Identity Verification solution includes intelligent passive liveness detection technology that can verify a person's presence as well as match their face to the document ID, all in real time.
Why you should implement Identity Verification from IDcentral?
As more and more companies pour into the digital platforms in India, we see a huge discrepancy in the number of people signing up to the number of people that spend on the platform. Digital Trust needs to be established with robust installations of online screening checkpoints to ensure compliance with regulations as well as secure customer onboarding.
IDcentral prioritizes a customer-centric approach in its solutions to reduce customer drop-off using a quick and easy verification process online. Features like Liveness Detection, Face Match, AI based OCR Document Verification, Face Trace, and Video KYC ensures AI does all the work instead of the users.
Try IDcentral's Identity Verification solution with Intelligent Liveness and Face Verification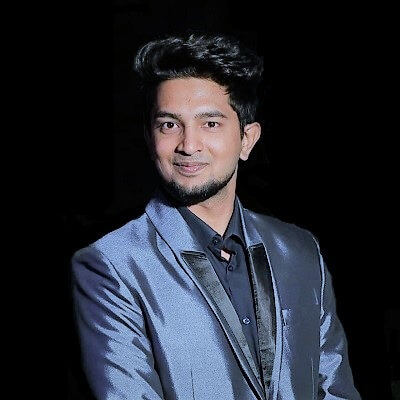 Sumanth Kumar is a Marketing Associate at IDcentral (A Subex Company). With hands-on experience with all of IDcentral's KYC and Onboarding Technology, he loves to create indispensable digital content about the trends in User Onboarding across multiple industries.