Enable hands-free Fingerprint Extraction & Verification from Images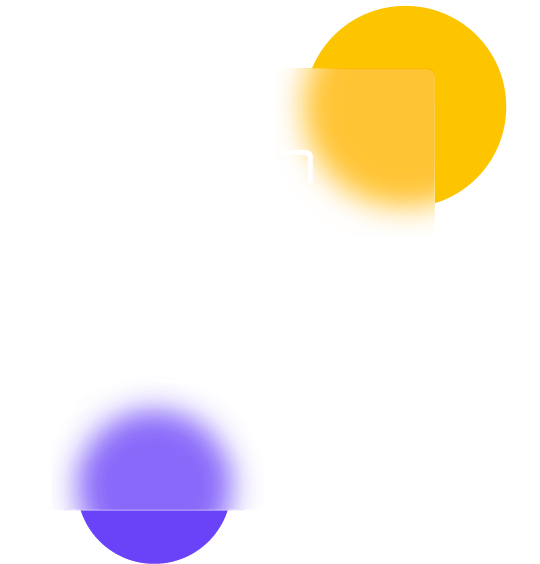 Process & Verify Fingerprint Data with Mobile Camera
IDcentral uses precision AI/ML based technology to enhance accuracy by up to 99.9% in extracting and verifying fingerprint data. Experience seamless biometric fingerprint verification today!
Secure & Simplified Biometric Onboarding with Hover Plus
Product Features
Realtime Fingerprint Verification
Seamless integration: The SDK can be easily integrated into existing systems or applications, allowing for quick adoption and implementation of fingerprint verification.
High accuracy and reliability: The SDK employs advanced matching algorithms that deliver precise and reliable fingerprint verification, minimizing both false positives and false negatives.
Scalability: The SDK is designed to handle high volumes of fingerprint verification requests efficiently, making it suitable for applications with large user bases.
Product Features
AI based Fingerprint Data Extraction
Robust image processing: The SDK utilizes advanced image processing techniques to extract clear and accurate fingerprint images from various sources, including scanned documents, photographs, or live captures.
Image enhancement: The SDK includes features that enhance the quality of fingerprint images by reducing noise, enhancing contrast, and optimizing image clarity, ensuring optimal extraction results.
Product Features
Minutiae-Based Fingerprint checks
Minutiae point extraction: The SDK accurately identifies and extracts minutiae points, which are the distinctive features of fingerprints, including ridge endings, bifurcations, and ridge orientations.
Minutiae matching and comparison: The SDK enables efficient matching and comparison of extracted minutiae points, allowing for precise fingerprint recognition and verification.
Product Features
Contactless Fingerprint Authentication
Touchless interaction: The SDK supports contactless fingerprint authentication, enabling users to authenticate without physical contact with a sensor or device.
Versatile sensor compatibility: The SDK is compatible with a wide range of contactless fingerprint sensors, offering flexibility in device selection and integration.
Advanced security measures: The SDK incorporates robust anti-spoofing techniques and liveness detection to prevent unauthorized access and fraudulent attempts during contactless fingerprint authentication.
Product Features
Multimodal Biometric Integration
Integration with other biometric modalities: The SDK offers the flexibility to combine fingerprint authentication with other biometric modalities such as facial recognition or iris scanning, allowing for multi-factor authentication and enhanced security.
Seamless multimodal integration: The SDK provides a unified interface and algorithms for integrating multiple biometric modalities, simplifying the development process and enabling a seamless user experience.
Product Features
Customizable Security Policies
Flexible security configurations: The SDK allows customization of security policies and parameters to meet specific application requirements. This includes setting thresholds for authentication confidence levels and configuring anti-spoofing measures based on desired security levels.
Compliance with industry standards: The SDK adheres to industry best practices and security standards, ensuring compliance with regulations such as GDPR (General Data Protection Regulation) and other privacy requirements.
70% Increased onboarding speed with IDcentral's Fingerprint Authentication
Hover Plus Fingerprint Authentication Capabilities
Fingerprint Verification
Authenticate fingerprints against stored references.
Provide confidence score or match/non-match result.
Fingerprint Extraction
Extract fingerprint information from images or scanned prints.
Enhance quality and generate high-quality images or templates.
Minutiae-Based Extraction
Extract minutiae points from fingerprint images or templates.
Obtain coordinates, orientation, and minutia type.
Minutiae-Based Verification
Compare minutiae points or templates for similarity.
Calculate matching score and determine if fingerprints match.
Contactless Fingerprint Authentication
Enable touchless fingerprint capture and authentication.
Implement anti-spoofing measures and secure protocols.
Fingerprint Quality Assessment
Evaluate fingerprint image quality for further processing.
Detect issues and provide quality score or recommendations.
Hover Plus Industry Use cases
Enhance mobile banking security by integrating fingerprint verification for secure transaction authentication. Customers can use their registered fingerprints to access their accounts, preventing unauthorized access.
Integrate fingerprint extraction for access control systems in corporate environments or high-security facilities. Employees can enroll their fingerprints, granting or denying access based on matched templates.
Enable contactless fingerprint authentication in applications like hotel check-in systems. Guests verify their identity by placing a finger on a contactless scanner, eliminating the need for physical keys.
Strengthen border security by capturing fingerprints at immigration checkpoints. Authorities compare fingerprints against databases to verify traveler identity and identify potential security threats.
Implement fingerprint verification for accurate student attendance tracking in educational institutions. Students use their fingerprints to verify their identity, automating attendance records and reducing proxy attendance.
Streamline criminal background checks by utilizing fingerprint minutiae-based verification. Minutiae points are matched against a database of known criminal records, facilitating accurate identification of potential risks.