As a new alternative to offline seller onboarding, a new digital onboarding method is being tested by amazon for verifying the identity of merchants online, this biometric verification system uses facial recognition in the form of Face Match for  automated identity verification to onboard vendors.
According to a post issued from the online business giant – Amazon, the test will be made available to potential sellers in the United States as a voluntary option starting today. For those who don't want to take part, there is still an alternative: video calls with real reviewers.
According to Amazon, it is responding to small business owners' requests for a more effective verification procedure. Identity verification is a part of the company's larger strategy to fight fraud on its network and automated vendor onboarding.
Anirudh Chandrakant, director of Amazon Seller Registration Services, wrote in a post announcing the test, "Our test will determine whether we can achieve the same robustness of identity verification as our current processes while also providing a better experience for sellers who choose this verification process."
Amazon claims it will only use the biometric information to confirm identity, determining whether a person is a live person and whether a face resembles a photograph on an official identification document, similar to IDcentral's identity verification solution that verifies identity documents, conducts liveness detection checks and uses face match to check for facial resemblance of the customer or vendor with completely automated processes.
The business claims that images are encrypted both in transit and at rest and that it complies with all applicable privacy laws and rules.
Beginning in April 2020, the firm will test live video chats for identity verification before adopting that method as standard for seller onboarding, this changes the landscape of of how vendors are onboarded on other platforms as well, since the advancement of online identity verification systems have been significant over the years with AI integration and API based solutions. Automation of vendor onboarding not only speeds up the process and provides better customer experience, but also rapidly increases scalability, reduces fraud & customer churn to help reduce drop-offs during signups. 
IDcentral offers digital identity verification to numerous industries that can verify ID document and perform various checks to screen for regulatory requirements or detect fraud with the process lasting only a few seconds. With industry leading technology and a cloud based approach, its more secure and easy to complete, thus, helping business reduce registration drop-offs and customer churn.
How does Amazon's new Identity Verification System authenticate Seller Identity?
Amazon explains the new seller verification process in the following manner.
They will first grant access to the camera on their device and be guided through a process that involves taking pictures of their face and official identity documents.
The photos are then subjected to further analysis using machine learning models to provide special facial measurements known as facial biometric data, that checks for facial features using AI similar to IDcentral's Face Match.
To ensure that the prospective seller's face matches the one on their official identification card, this data is processed in real-time helping the liveness detection process.
The prospective seller will see a pending verification page after that procedure is finished.
As part of the test, amazon also manually checks the system's judgments, confirm the legitimacy of the sellers, and inform potential sellers of the approval within a few days. Many of these decisions will be automated in the future and communicated immediately.
Due to privacy concerns and the possibility of bias, some situations involving facial recognition technology have received criticism. Even yet, identity verification solutions like IDcentral use AI with various checks along the way to make sure bias doesn't enter into the system. Modern cloud data systems are also used by such API-based solutions to ensure reliable working of the solution and robustness of the biometric systems with constant updates, while also keeping customer data secure.
Try IDcentral's Identity Verification solution with Liveness Detection, Face Match & ID check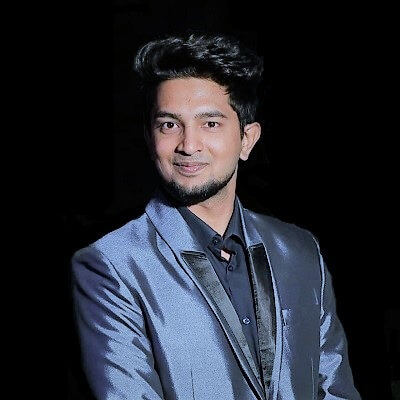 Sumanth Kumar is a Marketing Associate at IDcentral (A Subex Company). With hands-on experience with all of IDcentral's KYC and Onboarding Technology, he loves to create indispensable digital content about the trends in User Onboarding across multiple industries.