A new client's onboarding in banking might take days of information gathering, application completion, identity verification, printing or emailing, and waiting for the consumer to sign and return the paperwork. Every day that goes by, increases the likelihood that the consumer may become impatient and discover more rapid competition. Additionally, manual paperwork attracts errors that contribute to costs and delays. These potential productivity costs for larger institutions might reach millions of dollars yearly.
Digitalizing the customer onboarding process can provide banks with a competitive edge. You may improve the competitiveness of your customer onboarding by concentrating your digital transformation efforts on the best practices.
 Four Best Practices in Digital Onboarding of Customers
1.Automated Digital onboarding processes reduce errors and speed turnaround times
From the very first step of customer onboarding, mobile-enabled, digital banking services provide significant advantages. The application process for several financial products is complicated. Credit checks, proof of income and employment, and beneficiary designation could all be included. Consumers are more likely to require support from teams when a process is challenging, or worse, to give up entirely. According to statistics, 50% of new bank account applications are begun but never finished. With clever automation, banks can streamline and simplify these procedures.
Digital onboarding solutions, for instance, can offer a "wizard"-style series of questions to answer rather than a single lengthy PDF form. This enables you to step-by-step assist the client, adjust to their demands and risk profile, and remove questions depending on prior responses. By offering selectors for acceptable responses and verifying text input, you may additionally assist the consumer. Finally, guided forms allow organisations to create simple and reusable data connections with a single configuration.
The system can utilise the responses to the questions to create the consumer's agreement that is available for signature after the questioning is over. It provides a simplified, mobile-friendly route through a challenging application procedure for the customer.
For banks, it's a method to boost completion rates, cut support expenses, and minimize the percentage of transactions that are not in good order (NIGO), all of which will reduce the price and time associated with manual review and remediation.


2.Digital Identity Verification when Onboarding Online
According to Regulation E, the consumer's identity and authorization must be able to be independently verified when an account is opened. The key to complying with this rule is identifying the signer and linking their signature to a particular electronic document. Financial organizations have another strong authentication alternative beyond the usual phone and SMS authentication methods: digital Identity Verification. With a digital solution, consumers may submit pictures of official identification to establish their identity, and organisations can extract the data from these IDs (name, address, photo) and preserve it in a system of records for audits or future verification needs.
The Identity verification procedure may be digitised with a few benefits. It first lessens fraud. Financial workers may not always be educated to recognise forged or incorrect identification documents. Financial institutions may confirm that IDs are legitimate and relieve their staff of that responsibility by automating the Identity validation process.
Second, the digital identity verification process does away with the need to scan and store paper copies of IDs. Instead, the data may be kept in a digital place that is more accessible and secure. Digital Identity verification also enhances the experience for clients who sign up at a physical location or remotely since it can be done without anyone getting up from their seats.
3.Customer onboarding aids with consent and understanding
Financial contracts can be challenging to understand since they contain complex terms and conditions. To move a process along, consumers must accept those conditions; if they are uncertain about what they are agreeing to, they pause and could even search for another supplier.
The versatility of digital contract technology allows for the flexible presentation and evaluation of long terms and conditions, legalese, and agreement specifics with customers. For instance, TILA disclosure tables can be presented in a number of mobile-friendly formats, such as collapsible sections, page breaks, and more, using tools for creating documents that are optimised for mobile devices. It's time to change if your current option is a static PDF with a wall of text that is difficult to read on mobile devices.
4.Insist on full compliance across your digital processes
As operations become more digital and automated, there are new possibilities and problems for regulatory compliance. For both, the appropriate digital onboarding technology is designed. Banks may speed up and reduce the cost of the KYC (Know Your Customer) process for clients by including particular information requests into the onboarding interfaces that consumers utilise. The ability to observe and report on who granted consent when, made available on demand, allows you to show proof of regulatory compliance. In the meantime, finished contract documents are kept in a safe, high-availability system and are quickly accessible when required.
Additionally, the underlying technical infrastructure meets or exceeds even the highest banks' requirements for PCI, SOC1 & SOC2 compliance in terms of security, privacy, and dependability. The message to authorities should be crystal clear: you are utilising new technologies to improve consumer safeguards and regulatory compliance, not just to fulfil them.
What are the technologies involved in Digital Onboarding?
Let's first consider the ten most important technological elements that, when combined, transform a regular process into a streamlined digital experience :
Optical character recognition (OCR)
Makes it simple to extract text-based data from documents, saving consumers' or bank employees' laborious input efforts.
Digital identities
A government record of its residents that are digitally recorded and might take the form of a digital ID card like the Aadhar in India, the UAE Pass app, the Kuwait Civil ID PACI, or the US SSN that banks can use to verify customer information.


Biometrics
Utilizing biometric information, such as fingerprints, facial biometrics, or behavioral biometrics, is yet another extensively used method of verifying a customer's identity
Face Match
Face Match and ID of the applicant against a photograph included in a document verification ID or captured through a selfie is another anti-impersonation approach. Banks can validate a person's identification and even do a liveness check by employing a number of facial vector points to match with facial characteristics of the photo.
Real-time check verification
It's important to do real-time checks against anti-money laundering, blacklists, fraud detection, and even creditworthiness to confirm the legitimacy of the consumer.
eForms, eSignatures, and permission in the digital age
If the consumer must continuously switch between downloading, scanning, and uploading forms and documents, digital onboarding will stay fragmented. Smart eForms and other digital components provide greater and quicker completion rates. They are simpler to complete and send from any device thanks to a straightforward mobile UI, auto-fill, CRM-prefill, and an instant submission feature.
Chatbots
By answering a variety of general as well as account-specific questions, chatbots that mimic human assistants can direct clients toward self-resolution of an issue and eliminate the need for a human agent.
CCM Software and API platforms
The methodical deployment of cutting-edge solutions across business lines to fully automate and expedite digital onboarding while retaining the highest degree of security certification is made possible by proven and strong APIs. By proactively connecting with clients and delivering timely and pertinent messages on the channel of their choice, CCM Software provides easy customer onboarding.
Big Data Analytics
Using big data analytics, banks may track the status of each customer's session in real time, including the time required at each stage, any friction points, and other factors. With the use of these insights, they will be able to enhance and tailor their product while gaining the loyalty of their customers.
Conclusion
But the path to digitalization involves more than simply integrating digital elements into conventional design. Reorienting the strategy's priorities away from the previous customer acquisition models that were centered on conventional product-driven marketing and sales strategy in the direction of client retention is required. Following the development of a solid strategy, banks should use design thinking to create a comprehensive process map that reflects their comprehensive knowledge of the customer lifecycle journey, the many points of contact, and the difficulties that customers experience. The next stage is incorporating these facts into the design of their goods and services and doing rapid digital onboarding integration to their existing onboarding procedures.
When combined with the aforementioned creating strategy, digital technologies like artificial intelligence or biometric digital identity verification offer agility and maximize cost effectiveness, enabling an innovation framework for a solution. A system that successfully balances personalization, human experience, speed, simplicity, and automation.
Learn more about IDcentral's AI based Digital Onboarding and Biometric Identity Verification Solution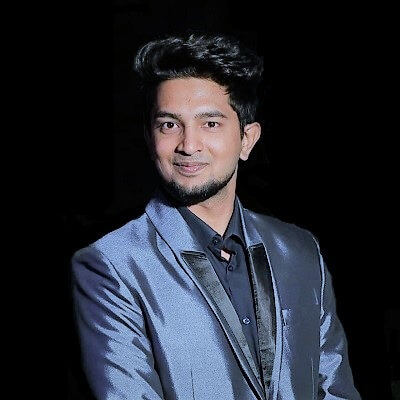 Sumanth Kumar is a Marketing Associate at IDcentral (A Subex Company). With hands-on experience with all of IDcentral's KYC and Onboarding Technology, he loves to create indispensable digital content about the trends in User Onboarding across multiple industries.