Data Deduplication Meaning
The technique of data deduplication reduces the need for large storage space by getting rid of redundant data.
When data is being written to the storage system, deduplication can be performed inline. Alternatively, it can be performed in the background to remove duplicates after the data has been stored to disk.
In order to optimize savings, database deduplication is usually implemented as a background operation in addition to an inline procedure, resulting in zero data loss. It is executed thoroughly in the background to optimize savings and opportunistically as an inline procedure to avoid interfering with client processes. By default, deduplication is enabled, and without any user input, the system does it automatically across all volumes and aggregates.
Due to the fact that deduplication processes operate in a different efficiency domain from the client read/write domain, there is very no performance overhead. Regardless of the program running or the method used to access the data (NAS or SAN), it operates in the background.
The preservation of deduplication savings occurs during data movement, be it via replication to a disaster recovery site, vault backup, or on-premises, hybrid, or public cloud storage.
What are the benefits of deduplication?
Consider how frequently you edit a document, even with little adjustments. Even in the unlikely event that you simply altered a single byte, an incremental backup will restore the complete file. There is a chance that every important company asset has duplicate data. Up to 80% of business data is duplicate in many firms.
Customers may save a significant amount of money on storage, cooling, floor space, and maintenance by employing target deduplication, also known as target-side deduplication, which involves doing the deduplication process inside a storage system after the native data is put there. Customers can save money on storage and network traffic by employing source deduplication, also known as source-side deduplication or client-side deduplication, which identifies redundant data at the source before sending it over the network. 
This occurs as a result of redundant data segments being detected and removed before transmission.
Source deduplication is highly effective when used with cloud storage and may significantly increase backup speed. Decumping reduces the quantity of data and network bandwidth required by backup procedures, which simplifies the backup and recovery procedure. When deciding whether to employ deduplication, think about how these enhancements may help your company.
What is Account Deduplication?
Forgetting the original way of signing up or inadvertently creating several accounts with the same email address causes. The process of preventing this is known as account deduplication.
This also helps prevent fraud, since the same ID or government access profile can be reused several times to request the same services over and over. This is also critical in systems that only want to provide one-time access and restrict multiple account creation under one ID. 
How does deduplication ratio to percentage work?
The ratio of data that would be sent or stored without deduplication to that which is stored with deduplication is known as the deduplication ratio. Deduplication can significantly reduce backup size—in a typical business backup scenario, by as much as 25:1. This obviously relies on the quantity of redundant data present and the effectiveness of the file deduplication process.
On the other hand, a customer's deduplication ratio could give a false impression of how successful a dedupe system is. A dedupe ratio of 400:1 would result from 400 backups of the same file, but that doesn't really indicate how effective your dedupe system is—rather, it just highlights how inefficient your storage system is.
What is post-process deduplication?
A system that uses post-process deduplication (PPD) finds and removes redundant data only after it has been stored in a target deduplication data storage system using deduplication software. If deleting duplicate data before or during transmission is neither practical or efficient, then this method can be required. Because the deduplication process is frequently carried out as backups are being produced, but each segment is only deduped after it is initially written to storage, this is also occasionally referred to as asynchronous deduplication.
How to implement deduplication
The type of deduplication application in issue, the data deduplication suppliers utilized, and the user's data protection objectives will all influence the optimal manner to apply data deduplication technology. A standalone deduplication software tool's deployment method is very different from that of a backup deduplication appliance or storage solution, which frequently incorporates deduplication technology.
On the other hand, document deduplication technology is often implemented at the source or the target. Here, the distinctions lie not only in the location of the deduplication process but also in the timing of it: either before or after the data is already stored in the backup system.
How does deduplication encryption work?
There is an intimate relationship between deduplication and encryption because a tool can only detect duplicate data and delete it if it can read that data. This means that any encryption must always happen after the dedupe process. If it were to happen before the dedupe process, no duplicate data would be found.
IDcentral's Deduplication solution
Using Biometrics, IDcentral matches faces during onboarding to faces stored in a database or a Government ID. The matched faces using IDcentral's FaceTrace solution are checked for duplicate signups and return-logins in real-time enabling access management that's streamlined and authenticated. AI-enabled Biometrics allows for precise handling of the profiles being logged into the systems, without causing any friction on the customer end during accessing or fresh onboarding for the digital service.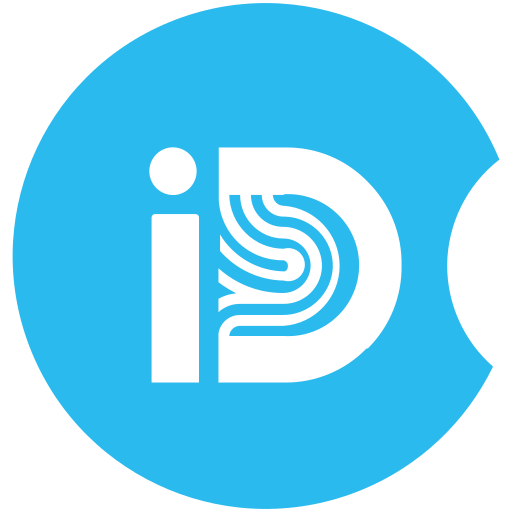 IDcentral is the next-generation digital identity platform, that helps businesses across various domains to increase their profitability and reduce risk. IDcentral forays Subex's vision to expand Digital Trust business beyond its core area of interest 'Telecom'.