Decentralized Finance (DeFi) has made a significant mark in the financial sector, bridging the gap between traditional finance and blockchain technology. As a part of the burgeoning metaverse, DeFi platforms such as The Sandbox are now integrating more robust measures to ensure user security and compliance. The latest move by The Sandbox to require Know Your Customer (KYC) verification for its staking process is an illustrative example of this trend.
KYC Verification for Staking
As per the announcement on Aug. 3, The Sandbox will require KYC verification to deposit the native SAND tokens and claim staking rewards. Unverified users, on the other hand, will be able to withdraw staked SAND, currently priced at $0.41, but won't be able to make further deposits.
According to data from blockchain analytics firm Messari, 123 million SAND, or 6.7% of the token's circulating supply, is staked by users. The move towards KYC integration in the staking process underlines The Sandbox's commitment to enhancing user security and compliance. The developers emphasized their aim to verify user accounts before they participate in staking or claim earnings.
Background and Legal Scrutiny
The Sandbox, developed by San Francisco gaming firm Pixowl and later acquired by Hong Kong-based Animoca Brands in 2018, has been part of various legal discussions in the past. SAND was one of 68 cryptocurrencies that the U.S. Securities and Exchange Commission (SEC) deemed a security in its recent lawsuits against Binance and Coinbase.
The SEC's allegations hinge on the perception that SAND's information and developer activities led to the token being seen as an investment in TSB's efforts to grow the Sandbox protocol. These efforts would potentially increase the demand and value of SAND, drawing attention to regulatory scrutiny.
Animoca Brands co-founder Yat Siu has since expressed dissatisfaction with the SEC's inconsistent regulations while praising Hong Kong's progressive attitude towards blockchain.
The Larger Picture
The integration of KYC measures in The Sandbox is not an isolated event but part of a larger movement towards more transparent and compliant practices within the crypto space. DeFi platforms are increasingly aligning themselves with regulatory requirements to build trust and enhance security.
As DeFi continues to grow and evolve, this trend is likely to continue, shaping the way users interact with decentralized financial products and services. It will also determine how regulators approach this rapidly changing landscape.
IDcentral's KYX Solution
IDcentral's KYX solution is a comprehensive technology designed to streamline the KYC process. It emphasizes a holistic approach to identity verification, transcending traditional KYC (Know Your Customer) measures to encompass the broader spectrum of user-related information. The KYX solution helps in understanding users better, with the ability to verify not only the identity but also behaviours, devices, and other attributes.
Key Features
Speed and Efficiency

: By leveraging an API-driven approach, the KYX solution facilitates quick and seamless integration with existing platforms. It can dramatically reduce the time taken for identity verification, making the process more user-friendly.

Global Compliance

: IDcentral's KYX ensures that organizations remain in compliance with international regulations, making it suitable for platforms like The Sandbox that have a global user base.

Data Security

: Security is paramount in the DeFi space. IDcentral's KYX solution includes robust encryption and privacy measures to protect user data.

Customizable Verification

: The solution provides customizable verification layers, allowing businesses to tailor the process according to specific needs and risk profiles.

Real-time Verification

: With its real-time verification capabilities, KYX can help in combating fraud, a significant concern in the DeFi landscape.

Integration with Various Data Sources

: IDcentral's KYX connects with various data sources, including government databases, to provide thorough and accurate verification.
Potential Impact on The Sandbox
The Sandbox platform's focus on KYC verification aligns well with the capabilities offered by KYX. By employing a solution like KYX, metaverse KYC process could facilitate:
Enhanced User Trust

: Users could benefit from a more secure and reliable staking process, fostering greater trust in the platform.

Compliance with Regulatory Standards

: Aligning with global regulatory standards could mitigate legal risks, particularly in light of the recent SEC scrutiny.

Improved User Experience

: A seamless KYC process could lead to a more engaging and user-friendly experience, attracting more users to the platform.
Conclusion
As the DeFi space continues to grow and regulatory scrutiny increases, solutions like IDcentral's KYX solution offers a vital bridge between innovation and compliance. The emphasis on not just knowing the customer but understanding them at a broader level represents a paradigm shift in identity verification. Platforms like The Sandbox, looking to enhance security and user experience while meeting global regulatory standards, may find such comprehensive KYX solutions a valuable addition to their ecosystems.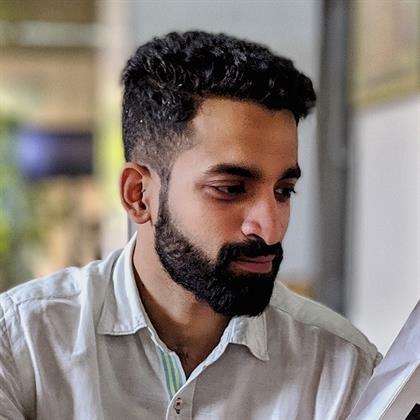 Philip Chethalan is currently working as Marketing Manager at IDcentral (A Subex Company). He is creative head who loves to read and explore different avenues in the field of Marketing, Branding and Advertising.