Belgium: The country's telecom authority has given a telco in Belgium , which is the largest cable broadband service provider, permission to utilise facial biometrics for remote identity verification.
According to the Belgian Institute for Postal Services and Telecommunications (BIPT), the telecom operator responded to an email with clarifications on how the implementation of biometrics fits within the nation's electronic communications framework. According to the framework, ministerial approval is subject to confirmation of the proposed tool's dependability in ensuring the subscriber's identity and preventing identity fraud.
When reviewing subscribers with prepaid cards, biometric identity verification is regarded in the judgement as more credible than in-person verification at a retail outlet. The regulator also mentions that the tool operates similarly to others that operators have applied to employ.
This same telecommunications provider also performed a data protection impact assessment to comply with Europe's General Data Protection Regulation. Yet, the telecom regulator is unable to ensure compliance with GDPR or Belgium's national data privacy rules.
Meanwhile, another telco company in the Middle East is all set to provide identity verification and digital KYC capabilities for client onboarding.
The technology used provides real-time client identification verification using 3D selfie biometrics and optical character recognition (OCR) for ID document scanning for documents from more than 150 countries.
Why should Telcos use Face Biometrics for User Onboarding? 
The importance of identity verification cannot be understated when it comes to customer onboarding in the telecom industry. Telcos need to ensure that they are not only complying with regulations but also protecting themselves from fraud and other security threats. Face biometrics can help telcos streamline this process while providing a high level of security.
One of the biggest advantages of face biometrics is that it can be done remotely. This means that customers can verify their identity from the comfort of their own homes, without the need to physically visit a store or provide physical documents. This not only saves time for both the customer and the telco, but it also reduces the risk of COVID-19 transmission during the onboarding process.
In addition, face biometrics provides a high level of accuracy when it comes to identity verification. By using sophisticated algorithms and machine learning, face biometrics can match a customer's face to their ID document with a high level of accuracy. This reduces the risk of fraud and identity theft, which can be costly for telcos and harmful to their customers.
Furthermore, face biometrics can be used for ongoing identity verification. This means that telcos can periodically verify their customers' identities to ensure that they are still who they claim to be. This can be done seamlessly in the background, without the need for the customer to take any additional steps. This ongoing verification can help telcos detect and prevent fraud, which is especially important in today's digital age.
Download IDcentral's Whitepaper for User Onboarding
Remote Onboarding: Transforming the SIM Registration process
Finally, face biometrics can improve the overall customer experience. By streamlining the onboarding process and reducing the need for physical documents, customers can sign up for telecom services more easily and quickly. This can help telcos attract and retain customers, which is crucial in a highly competitive market.
In conclusion, telcos should consider using face biometrics for user onboarding and ongoing identity verification. By doing so, they can streamline the onboarding process, reduce the risk of fraud, and improve the overall customer experience. With the increasing adoption of digital services, telcos must adapt to meet the changing needs of their customers, and face biometrics is an important tool in their arsenal.
Why is Identity Verification an enabler of remote SIM registrations?
The telecom industry has been undergoing a digital transformation, and the pandemic has only accelerated this shift. With more and more customers looking to remotely access telecom services, telcos are seeking to provide convenient and secure ways to onboard subscribers. One of the key enablers of remote SIM registrations is identity verification.
Identity verification is an essential step in the customer/subscriber onboarding process. By verifying the identity of the subscriber, telcos can ensure that they comply with regulatory requirements and mitigate the risk of fraud and identity theft. Traditionally, this has involved physically presenting identity documents at a store or office. However, with the rise of remote SIM registrations, telcos are looking for ways to streamline this process while ensuring the same level of security.
This is where identity verification technologies such as face biometrics and face match come into play. By using advanced algorithms and machine learning, these technologies can accurately match a customer's face to their ID document, providing a high level of identity verification. This can be done remotely, allowing customers to verify their identity from the comfort of their own homes.
In addition to providing a secure and convenient way to verify identity, remote identity verification can also help telcos reach new customers. By removing the need for physical documents and in-person visits, telcos can expand their customer base beyond their immediate geographic area, reaching customers who may not have had access to telecom services before. This can help telcos grow their business and expand their reach, providing a competitive advantage in a crowded market.
Furthermore, remote identity verification technologies can be integrated with other biometric modalities or technology, such as API-based KYC or AML screening. This layered approach can further enhance security and help detect and prevent fraud, ensuring that only authorized users have access to sensitive telecom services.
How IDcentral's Biometric Identity Verification Solution can help Telcos streamline remote user onboarding
IDcentral's Biometric Identity Verification Solution offers Telcos an efficient and secure way to onboard customers and subscribers remotely. By utilizing face biometrics to authenticate users, IDcentral's solution eliminates the need for physical identity verification, reduces the risk of fraud, and provides a convenient onboarding process for users. The high accuracy of the face biometrics technology used in the solution ensures that only authorized users are granted access, reducing the risk of fraudulent activity. The convenience of remote onboarding improves the customer experience and reduces the cost of onboarding for Telcos. Additionally, the solution is customizable to fit the unique needs of each Telco, allowing for seamless integration into existing workflows. 
Try IDcentral's Biometric Identity Verification solution now!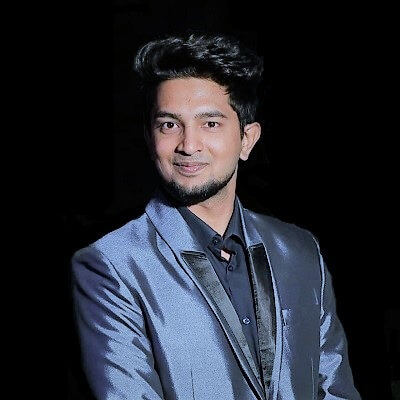 Sumanth Kumar is a Marketing Associate at IDcentral (A Subex Company). With hands-on experience with all of IDcentral's KYC and Onboarding Technology, he loves to create indispensable digital content about the trends in User Onboarding across multiple industries.