What exactly is AML?
The term Anti Money Laundering is abbreviated as AML. It is mostly used in the financial, legal, and compliance sectors to define the standard procedures that firms and organisations must implement in order to detect, identify, and report suspicious money laundering behaviour that may occur while carrying out their activity.
AML compliance standards focus on anti-money laundering processes that deter and prohibit potential violators from participating in money laundering fraud or crime. Criminals cannot conceal the illegitimate origin of money in any form of transaction in this manner.
This is particularly evident in the context of online and remote services and goods. Many times, services and/or products are acquired and/or contracted through the Internet, with payment made with money from dubious sources, corporations, or persons.
However, if the procedures adhere to the anti-money laundering principles defined by the AML and KYC regulations, this risk is reduced until it is eliminated.
The AML KYC criteria created by the AML compliance rules on Money Laundering Prevention not only assist businesses to avoid being engaged in potential frauds and crimes, but also enhances, optimise, and automate their standard procedures.
How AML screening help with Anti Money Laundering Compliance?
Customer AML screening is a critical aspect of the compliance process. At the time of customer registration, AML screening is usually combined with KYC screening.
It serves a fundamental role in anti-money laundering compliance by screening consumers continuously. Artificial intelligence powered AML screening systems may share the load of mandatory entities. AML screening software initially confirms a customer's identity through identity verification before screening their name against worldwide watchlists that are continuously updated.
With the AML verification system, ongoing screening is no longer a hassle because it is programmed to do AML screening at specified intervals. As a result, each organisation receives a tailored solution to meet its compliance requirements.
You could undertake manual AML screening on the consumer by verifying them against the national watchlist, but the findings will be inadequate. The development of in-house AML screening software, on the other hand, will be prohibitively expensive.
You won't have to engage numerous manual AML and KYC verification personnel to screen consumers from all over the globe since AML Screening software provides worldwide coverage and can verify persons from all over the world. An anti-money laundering verification system verifies a person's identification in seconds and improves the customer experience. Compliance is inexpensive, and the technological requirements for integration are straightforward.
The Anti Money Laundering(AML) Checks are a collection of policies and practises that have a significant impact on the standard operating procedures of organisations including finance, banking, real estate, insurance, and telecommunications.
Among others, IDcentral's AML screening solution performs various additional checks to completely assess a user's credibility to be accepted into the system. The checks performed are:
KYC (Know Your Customer): The KYC procedure is used in conjunction with anti-money laundering screening systems. Before delivering services and/or products, a corporation or organisation must verify the identification of the client. This dual KYC/AML method is required to carry out the controls necessary to determine if a subject has committed, is committing, or plans to commit a money laundering crime by establishing commercial contact with him.
eKYC verification: In reference to the preceding point, the electronic Know Your Customer procedure is simply a digital translation of the KYC process that is completed remotely and must be AML compliant.
Due Diligence: The audit and investigation process before the acquisition, purchase, or sale of a business, or the performance of any key negotiation, necessitates the inclusion of Anti Money Laundering compliance checks. Potential risks are therefore assessed, and the parties' goodwill in the negotiation is validated.
IDcentral's robust AML compliance solution
AML Screening from IDcentral enables you to tackle financial crime in the cloud. By automating AML Screening and Monitoring, you may prevent, identify, and report money laundering actions in order to meet your AML regulatory responsibilities. Customer experience is a key factor when it comes to digital onboarding, IDcentral guarantees a precise and quick screening process to reduce customer churn. 
IDcentral Digital Onboarding solution also allows integration of KYC-compliant ID verification with PEPs, sanctions, and adverse media screening and monitoring for quick results and decreased false positives, saving your business time when onboarding and evaluating your users.
How IDcentral's AML compliance solution works : 
First, our APIs collect and comb through the transactions, customers, accounts, payment methods, and other pertinent data using a rule-based algorithm. To identify suspicious behaviour, our AML specialists have produced a library of rules within the AI-based AML compliance system with a variable threshold of rules that can be altered to your company's needs. Our domain-specific models adapt to changing behaviour and perform admirably in a wide range of settings.
IDcentral also allows you to swiftly evaluate cases and verify the results of screenings once they have been completed. With the report created, you can conduct extensive investigations, document results, make suggestions, file regulatory reports such as Suspicious Activity Reports, and finally resolve/close the case.
To summarise, anti-money laundering is inevitable due to regulatory obligations and the desire to grow your business in a risk-free environment free of fraud or non-compliance charges. It is a long-term investment that will reap long-term benefits.
Try IDcentral's End-to-End AML Screening Solution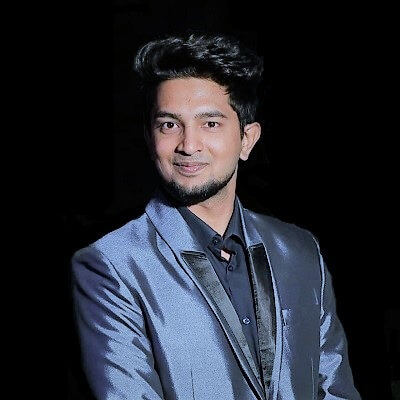 Sumanth Kumar is a Marketing Associate at IDcentral (A Subex Company). With hands-on experience with all of IDcentral's KYC and Onboarding Technology, he loves to create indispensable digital content about the trends in User Onboarding across multiple industries.