Why do we need Digital Identity Verification?
Digitalization is not a new term anymore, and it's surely never going to fade away as it has etched its space in every sector. The optimistic business transformation it brought compelled almost everyone to incorporate digitalization processes into their business operation. Every industry realized that to proceed with the ongoing business profit and to compete in the market, they must adapt to the latest digital technology.
The airline industry actively participated in the digitalization marathon. As they recognized the advantages such as:
It can reduce the paperwork and, consequently also, workforce requirements. So, it is undoubtedly helpful for an industry already operating at a high cost.
Equip them to tackle competition and improve customer experience.
Provides quick and dependable solutions for security checks
Speeds up security identity verification processes
Verify passenger information in seconds using biometrics
Agent-assisted or self-service solutions at the security check points
Customizable screening based on self-setup thresholds
Not only for the airline industry, but it has also proved beneficial for consumers. Now they don't need to carry so many documents to the airport. The waiting time at the checkpoints and ticket counters has also decreased drastically.
The major challenge of digitalization in the Airline industry
There was a time when people were apprehensive about acknowledging the digitalization needs and growth because of security issues and advanced technology. However, the emergence of prevalent digital technologies like the Internet of things, automation cloud, Big Data technologies, renewable energy, and Smart grids have boasted confidence in digitalization.
As of now, 58% of airlines and 35% of airports have formed a digital strategy in the global scenario of the airline industry. For example,
Delta Airlines installed Embross' VelocityOne (V1) Check-In kiosks equipped with biometrics technology to verify customer identity.
Swiss information technology company SITA has deployed biometric-enabled self-service touchpoints at Malaysia's Kuala Lumpur International Airport (KUL).
Although Digital transformation has become one of the essential support systems for the Airline industry, it has its challenges. Fear of circulation of personal information gathered from customers. Online fraudulent activities are already rising. To safeguard both the users' interests, government regulations must be followed.
The Compliances necessary for the air travel or airline business  
To ensure efficient and safe practices are being pursued, specific local and international regulations must be followed.
They oversee if adequate attention is paid to the industry standards and norms to avoid errors in customer data safety and convenience.
Alter or adjust policies and regulations to efficiently implement digitalization in Airlines.
Regulations to intervene and examine training requirements of the existing workforce for digital skills.
Ascertain that adequate and appropriate human resources join the Digitalized airline industry. Lay down transparent recruitment, management, retention, and retraining regulations.
And most importantly, monitor how the organization is securing the customer data stored with them from cybercrime as the risks involved are many, like theft of intellectual property, financial fraud, reputation damage, disruption to business, threats to health and safety, and terrorism too.
The pace of new regulations and requirements may not always match. Organizations should hire policy-makers and regulators who are more aligned on recent developments, narrowing the gap between innovation and regulation.
Digital identity verification features build confidence for both the Airline industry and travellers.
Biometric usage for Self Check-In
The incorporation of biometrics in Airline Check-In has made the processes quick, seamless, and secure. The software inspects the unique features on the individual's face and uses it for identity verification. Mainly three Biometric enabled solutions are being used; bag deployed biometric drop, security operations, and Check-In.
Facial recognition technology is used in biometrics; further, no constant document verification is required at several points at the airport.
For instance, the technique enables travelers to enroll in advance with their facial biometric details using a mobile device. The passengers' facial biometrics then gets linked to their travel documents digitally. And when they arrive at the airport, they have to scan their face to ensure that the same person has attached it.
Such implementation of the biometric solutions has resulted in a reduction in boarding time and accelerated the passenger check-in processes.
Using the Airline's mobile app or a web-connected kiosk, passengers can easily self-check in at the airport. His document verification is done automatically.
Faster Mobile Check-In
Online Identity Verification when booking a flight is a convenient and quicker methodology, unlike Check-In on the phone, which was a tedious task, particularly when filling a lengthy form required. In this, the customer takes a picture of their Government ID and uploads it to the specified site; from there, using 'optical character recognition (OCR), the personal information from the submitted ID card is squeezed and used to fill the Check-in form automatically. It also asks customers to submit a selfie matched with the photo on the ID card to ensure that the same person is checking in.
Secure Boarding
Further, the 'Near Field Communication (NFC) chip' technology innovation is made to upgrade consumer ease. It contains all the documents, personal data, and the picture of the passenger in electronic form, secured by a firmly embedded security certificate. The identity verification app can read the NFC chip content. Passengers can scan the NFC on their passport using a mobile phone before boarding an international flight for identity verification. Thus, it doesn't need any airport security personnel to conduct security directly at the time of boarding, which saves time.
Online identity verification is a powerful method to stop cyber criminals from committing fraudulent activities by crashing into the customer's data.
'International Air Transport Association' research states that air travelers will nearly double from 4.2 billion in 2018 to 8.2 billion by 2037.
Various 'online digital verification techniques have been introduced in reciprocation for theft and forgery. Now, passengers can do identity checks digitally without standing in a queue. It bestows convenience and enhances customer experience. At the same time, it is cost-effective for the Airline.
IDcentral helps airlines to ensure seamless operation and digital transformation
To make your flight journey stress free or your Airline comply with all the regulations, IDcentral experts can streamline online Identity Verification for your customers and business. The algorithm carried out by us for extracting Identity is one of the most trusted and reliable techniques. We have the world's richest consumer data source, thus empowering us to provide more accurate risk detection in the verification process. Our panel of analysts comprehensively analyses your business and integrates step-by-step online identity verification systems in the processes. Thus, our detailed analysis will ensure that your organization's transit to digitalization is secured and holistic.
IDcentral's AI-powered identity verification solution is enabled with biometric authentication, preventing fraudulent activities. Also, comply with Airline regulations for trustworthy and smooth functioning.
Try IDcentral's Identity Verification solution with Intelligent Liveness and Face Verification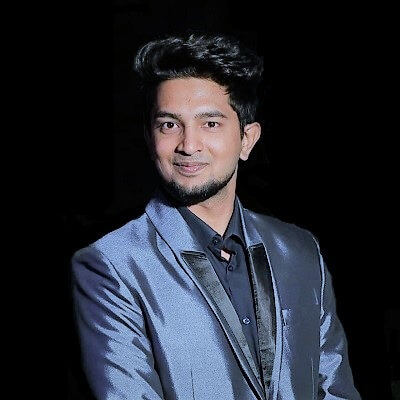 Sumanth Kumar is a Marketing Associate at IDcentral (A Subex Company). With hands-on experience with all of IDcentral's KYC and Onboarding Technology, he loves to create indispensable digital content about the trends in User Onboarding across multiple industries.