India's online gaming industry has witnessed an unprecedented rise even before the pandemic. It is in the world's top five mobile gaming markets. However, COVID-19 and the following lockdowns saw significant growth in online gaming in India.
By September 2020, almost 17% of worldwide downloads, with 7.3 billion installed games in September 2020. India has 400+ online gaming market players and is home to 420 million online gamers, second only to China.
While players in India and across the globe find their way to virtual poker and online baccarat, fraudsters discovered a whole new opportunity to carry out fraudulent activities such as money laundering in the online gaming league sector. With the growth of this industry and the enrichment of crimes, Indian AML laws and local gambling regulations are becoming rigorous.
According to a Business Standard report, The Union Government of India is planning to bring online skill gaming under the purview of the Prevention of Money Laundering Act (PMLA).
What is Skill Gaming?
Skill gaming is a growing trend in the online fantasy league industry. It is a pay-for-play online fantasy games model which includes some use of skills like casual games, online rummy, or online poker.
In India, the gaming industry is expanding faster on various digital platforms. India's gaming market is expected to treble in value and reach $3.9 billion by 2025.
Source: The Economic Times
The popularity of the fantasy league in India is catalyzed by factors like rising disposable incomes, a young generation, the introduction of new diverse gaming genres with easier learning curves, internet accessibility, a rapidly increasing usage of smartphones, and lifestyle changes due to the COVID-19 pandemic.
Key Drivers of Skill Gaming in India
Due to the Rise of digital gadgets like tablets and Smartphones, Gamers can be found in Every Age Group. A gamer will continue to engage with skill gaming to meet specific needs such as:
Gainful Entertainment – Gamers playing for entertainment take online gaming as one of the best options in their leisure time or to take a break from their routine.
Connection – Gamers playing for social interaction are those who like making new friends and socializing and therefore choose this platform to connect with like-minded people.
Relief – Gamers playing for stress relief or for a change from their hectic work life
Dominance and Significance – Gamers are playing for the joy of competing and winning so as to claim a higher status among other players.
Key Challenges of Skill Gaming in India and Measures to Mitigate Them
The online gaming industry experiences a range of challenges and opportunities. The development of an industry is driven by recognizing challenges faced by various industry leaders and understanding the current and future scenario of this gaming industry. This will help in catering to the challenges already prevailing in the industry and in planning to mitigate them.
Considering the existing regulatory landscape, it is critical that the skill-gaming providers adopt and maintain a high standard of governance and self-regulation. Therefore, the industry has taken various initiatives, including the adoption of a digital identity verification process followed by the compliance regulations act.
Digital Onboarding 
As technology keeps evolving and growing, so do the regulations in various industries, including fantasy leagues. But these changes have positively impacted the gaming industry over the years. In particular, the advancements in ledger technologies, digital currency, and artificial intelligence integration in the digital onboarding process are most significant.
The new, innovative, and AI algorithm-based live detection process is passive liveness technology that has changed the onboarding process for online gaming platforms. It ensures a face presented to a facial recognition system is live. Basically, Passive Liveness detection is a process used to detect any spoof attempts to identify whether a biometric sample is a live individual or a fake representation. It does not indicate to users that they're being tested, and users do not need to perform additional motion tasks.
Today, passive liveness detection is particularly a useful biometric module for mobile onboarding and authentication for the following reasons:
Ease of Integration & Compatibility.
Evaluates liveness within 330ms
Intuitive & Convenient.
Instant process, Hence Accuracy.
Secures from spoofing attacks via mobile video, paper masks, eye hole masks, latex masks
Automated document verification.
Mitigate the risk of stolen identity fraud.
According to bussineswire, by 2022, the number of organizations using document-based identity verification as a part of digital onboarding will increase to 80%, from 30%."
Ensuring Secure Transactions
In the digitization era, virtual currencies have become an easy option for transactions. Cryptocurrencies are now not used only for exchange purposes. Different countries across the world are adopting them for gaming purposes as well.
Source: McKinsey&Company
But the significant growth in the crypto industry brought some vulnerabilities with it. Criminal activities such as money laundering pose a major threat worldwide as it is fairly a new, booming but lucrative industry. Regulatory bodies have framed regulations and guides on how to prevent financial crimes by fulfilling AML obligations due to the risk of vulnerabilities.
AML compliance solutions ensure:
Financial transaction monitoring.
AML screening and monitoring.
Searching and linkage analytics.
Case review & reporting.
In addition, using biometrics logins and digital identities will be add-ons in preventing security and data leak breaches. Leveraging the fool-proof processes for implementing digital technologies, like e-signatures and remote identity verification, will build the level of trust and ease of use for clients. After all, they might look for a safe, secure, and hassle-free environment while signing up on a gaming platform via remote channels.
Preventing Money Laundering 
The Centre has put PMLA compliance and other regulations in place to stimulate investment and protect player interests from the risk of money laundering. It is learned that the industry is also in favour of such a move.
A Quick Overview: What Does Digital Identity Verification Solutions Bring to the table?
Abiding compliance regulations is the key to avoiding regulatory penalties and successfully managing or mitigating online fraud risks. Meeting digital Know your customer (KYC) and anti-money laundering (AML) compliance plays a critical role in mitigating the risk of onboarding fraudsters in disguise.
The rule to avoid fraudsters is simple: ensure the digital onboarding of customers is seamless with robust Identity verification solutions. After screening users who are failed to meet age criteria or other defined parameters during the identity verification process, evaluate each member's history, such as credit record and name on sanction lists or adverse media.
Online gaming league is a lucrative business, but providers must ensure they meet compliance regulations without compromising user experience to keep onboarding new users and avoid penalties. Is it achievable with digital identity verification solutions? Yes. Here's how:
Risk Scoring – Conduct a risk assessment before you execute KYC verification. A risk score is evaluated based on IP verification, email age, contact number, domain, spam checklist, etc.
Automate KYC verification – Automated KYC verification helps users onboard securely in less time. The streamlined onboarding process also reduces the number of new users during the signup stage by about 60%. Finally, digital KYC verification costs fantasy league operators 85% less than the usual KYC process.
Passive Liveness Detection – Passive liveness detection carries out in the background, and the AI bots rely on algorithms used to identify and evaluate parts of an image indicating its content, such as skin, texture, borders, and any additional indicators that a false representation of a user's face is being used.
As the process doesn't alert the user at any stage, it's harder for fraudsters to figure out how to circumvent this technology.
A few of the benefits of using passive liveness detection include:
Quick and Easy – It's a hassle-free process for onboarding new customers. For example, a user signing up to access their account online or through mobile can get onboarded quickly. A good customer experience is so important when implementing facial recognition.
Frictionless – Your users enable to carry out the login process seamlessly, so you don't face troubles with abandonment, and you ensure a good user experience.
No Movement – No blinks, camera zooming, head turns, or additional active measures are necessary.
Behaviour Monitoring – Incorporating a behaviour monitoring system in your ongoing due diligence is one solution to mitigate future risk. You can utilize their devices as a behaviour monitoring system and check for behavioural biometrics like finger movements and voice recognition.
Combine AI solutions With Human Analysis – Automated checks can hassle-free minor fraud, but what about more severe threats? To help eliminate fraud and develop a more robust level of protection, suggested turn toward more complex checks, such as integrated artificial intelligence with human analysis.
Registration seems to be challenging where human input can decide whether the user passes the verification process. You don't have to create an intricate system — shift the significant part for the verification to the AI and leave the suspicious cases for the human to resolve.
e-KYC and AML Compliance in the Online Gaming Industry – An Overview
Investopedia defines Anti-money laundering (AML) as a set of regulations, laws, and procedures that detect and prevent criminals from disguising illegal funds as legitimate income.
A centralized regulatory body, such as RBI for India, or statutory measures such as USA Patriot Act may lay down the guidelines. These guidelines then act as the benchmarks for various industries, including the online gaming industry, to adhere to. Even the PMLA act 2002 may designate the specifications to be followed from the KYC AML perspective to prevent money laundering activities in India's online gaming industry.
Why AML Compliance is Important?
Regulatory action: Since 2009, regulators have imposed about $32 billion in AML – related fines globally. Kenya fines five commercial banks $3.75 million for violating AML compliance processes.
Rising Costs: AML activities commonly require manual effort. This effort makes operations inefficient and time-consuming. In 2018, US financial services invested around $ 23.3 billion to prevent money laundering risks.
Poor Client Experience: 1 in 3 financial institutions has lost potential clients due to inefficient or delayed onboarding processes.
The PMLA Act 2002
The PMLA Act 2002, which has been uploaded to prevent and detect fraudulent activities in India, comprises regulations that the online gaming industry is obliged to comply with. Failure to comply with these regulations has certain criminal offenses. Online gaming businesses need to carry out prevention to mitigate risk activities such as;
Providing regular checks and controls by developing appropriate AML systems
Following a rigorous approach to mitigate the risk of potential crime risk
Performing Know Your Customer (e-KYC) and Customer Due Diligence inspections thoroughly and regularly in order to detect customers' involvement in money laundering.
Implementing guidelines, procedures, and reports for Risk Assessment
The documents required for e-KYC verification are:
Age verification proof authorized by the government of India
Bank account verification
Digital address check to verify the player's location
Capabilities of digital eKYC for identity verification in the gaming industry
According to a McKinsey report, India ranks as one of the top two countries in the world in terms of digital adoption. In recent years, initiatives such as Aadhaar, the national biometric digital identity program, and eKYC have included over a billion Indians in its digital finance revolution.
India has also pioneered the United Payments Interface (UPI), a singular platform available as a mobile app that allows instant and cost-effective money transfer across people and businesses. The prolific use of APIs allows UPI integration with other apps like DigiLocker that make know-your-customer (KYC) processes much faster than before.
Immediate identity verification.
Paperless document verification.
Accurate biometric authentication.
AI-driven data extraction.
Instant notifications.
How to Meet the Verification Regulations for the Onboarding Process?
While the online gaming league industry is evolving, this is an excellent opportunity to ensure that your compliance procedures are up to date. Creating a strong identity verification solution makes you more competitive, promises a seamless onboarding process, and minimizes business risks.
Partnering with industry experts like IDCentral can make it easier for you to manage client data.
IDCentral scalable and reliable identity verification solutions help you deliver a seamless and safer gaming experience. The solutions allow you to:
Verify users' age and ID on-the-go.
Strengthen and streamline the onboarding processes hassle-free.
Meet AML and KYC regulations using digital technology.
Grow your business with higher conversion rates.
Combat fraud activities.
How Can the IDcentral Solution Help?
IDcentral's AML solution is designed to help the online gaming league industry detect and mitigate the risk of potential fraud by enabling digital trust and bringing simplicity in handling compliance and security issues.
IDcentral's AML/CTF compliance solution incorporates several modules, including Monitoring and Know Your Customer (KYC), to ensure security and risk mitigation during customer onboarding.
Further, it automatically alerts in case of any suspicious changes to the risk status of the customers.
Let's have a quick overview of some of the IDCentral AML products that can help you meet your security measures.
Customer Screening: Real-time scanning of users across 1000+ Global AML Watchlists, PEP, Sanctions Lists & Adverse Media
Transaction Monitoring: Monitoring of transactions carried out with an advanced rule engine to flag suspicious transactions & users.
Linkage Analysis: Identifying suspicious users and potentially linked users & merchants on an online gaming platform to mitigate the risk of fraudulent activity.
Tooling-based approach: Offers a repository of tools that ensure high solution performance and greater user productivity.
Check out IDcentral's end-to-end AML Compliance solution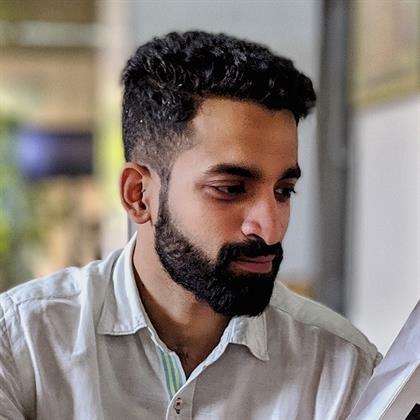 Philip Chethalan is currently working as Marketing Manager at IDcentral (A Subex Company). He is creative head who loves to read and explore different avenues in the field of Marketing, Branding and Advertising.