Buy now and pay later (BNPL) services are the latest trend in the market, which is catching up with consumers and retailers quickly. Unfortunately, even the perpetrators are increasing in this system which have a potential to cause harm to a raising solution in finance. This blogs discusses how BNPL fraud can be prevented using Digital Verification Solutions like Identity Verification, AML screening, Digital Onboarding and Document Verification.
What is BNPL? Why has it become the most preferred consumer buying mode?
The BNPL service providers, the merchant, and the end consumers, mainly these three parties, are involved. And even the Bank directly offers this service to the customer or gives a loan to the BNPL provider. At the time of the transaction, a BNPL service provider instantly gives the amount purchased by the buyer to the retailer or merchant. Subsequently, the payment contract starts between the consumers and the BNPL service provider.
The customer gets the convenience of paying through instalments over some time at a lower interest rate or free of interest if paid within the stipulated period.
The BNPL scheme instantaneously cracked with generation Z, millennials, or those who don't have credit cards. It gives people with low affordability capacity to make immediate purchases and distribute expenses over some time with no interest or affordable interest rate.
Why is BNPL mode of payment spreading quickly?
Many companies are getting into the 'Buy now pay later purchasing option, be it an e-commerce company, fintech, or banks. Amazon and Flipkart offer this payment option on their platforms, and banks like HDFC Bank and ICICI Bank are also into it. Further, several app-based fintech platforms like Paytm, PhonePe, LazyPay, MoneyTap, and Cashe all offer BNPL loans.
These lenders provide BNPL services for a wide range of products from gadgets to apparel, food delivery, travel booking, grocery, and so many other day-to-day spendings.
One of the significant factors that are pulling more and more providers is the ever-expanding customer base. The interest-free convenience of returning money within a set timeframe has added many customers. Otherwise, these people would not have purchased the product.


What are the Risks involved in BNPL Fraud?
After taking a few KYC details of the customer, the BNPL providers immediately approve the purchased amount. While the BNPL provider pays an entire amount to the retailer, he continues to be at risk if the buyer escapes with the product after submitting the wrong information. The customer may also decide not to pay the remaining amount.
Unlike banks and credit card companies, most BNPLs don't have standard credit check rules. They use their internally built algorithms to ascertain the financial competency of the customer.
As the consumers don't have to pay the total amount immediately, it may take some time for the BNPL provider to understand that fraud had occurred during the transaction.
 The BNPL providers work with various retailers, and users create multiple accounts with different retailers, further broadening the scope of forgery for swindlers.
Therefore, it is essential to process KYC details carefully; otherwise, they will end up with a series of forgeries and fraudulent activities.
Fraud and Prevention in BNPL using AML and KYC checks
– Synthetic identity theft:
It's a hybrid technique of mixing a genuine person's Identity with a falsely created identity. They blend personally identifiable information (PII)like any Government authorized ID number with a fictitious name, address, and date of birth. And they make this so real that it's difficult to detect that it is fake.
– Account Takeovers (ATOs): 
The fraudsters acquire highly credible personal data of existing customers through data breaches, forgery, or phishing and use it when submitting KYC to the BNPL services. In this, the fraudsters leverage the affected person's excellent payment records. Unfortunately, it is the most common fraud that is being carried out.
– Biometrics hacking: 
BNP who solely rely on biometrics-powered methods should be cautious of the fact that Biometric verification too is hackable. Hackers can generate fake yet convincing fingerprints or mask over a face or a contact lens on an eye. Sometimes biometric spoofing can even fool liveness detection.


How Identity Verification and Digital Onboarding help in KYC and AML Checks for BNPL?
Digital Onboarding is essential to authenticate consumer identity to prevent any fraud incidence at the onset of the transaction itself.
It begins with verifying the KYC details submitted or the government-authorized ID card.
BNPL providers must ensure that every piece of information compiled about customers is accurate. Combining the processes with third-party verifications of customer identity at the time of sign-up will help to block frauds without interfering with the consumer experience.
Improve the risk assessment process by taking support from the insightful additional information about the customer's IP address, email address, phone number, or device.
Customer's previous payment adherence record should be looked at carefully to recognize if there is any 'never pay' fraud incident or if he has repeatedly filed chargebacks.
BNPL providers need a more robust Identity verification method and
They must adopt a unified Identity verification technique to ensure the authentication of buyers.
In cases where high-risk users are assessed Biometric, should conduct face verification in combination with liveness detection. Can carry it seamlessly without disturbing the customer during the transaction. Face Biometric verification ensures that it's the same person in the ID document, and liveness detection will further secure that there is no spoofing fraud involved.
BNPL services must comply with the Anti Money Laundering or AML rules. The AML rules aim to detect any illegal practices for BNPL customers. Therefore, the government has imposed stringent regulations on BNPL services in this regard. And for consumer trust, BNPL providers should consistently comply with government regulations, which will also help minimize the risk of identity fraud.
The above screening process of the customer at the start of the payment agreement between the buyer and BNPL companies helps to gauge whether the user is an authentic customer.
A secured platform will eventually aid in the growth of the BNPL companies
Consistent monitoring of every transaction will enable BNPL service providers to minimize fraud occurrences in their operations.
A stable authentication process will boost users' confidence in the service provider, making them feel more secure.
An efficient verification tool will ultimately help build long-term relationships with already proven customers. And strengthen the people's trust in providers for maintaining secured Identity data.
As a result, not only the new customers will add up, but the old ones will add volume and frequency to the business.
Such trusted, readily available, and secured BNPL services will reduce customers' cart abandonment rate at the retail counter.
There is ample opportunity for BNPL players who adopt combination Identity verification tools. Utilizing them, BNPLswill indeed grows more robust in the future.
It is expected to reach a transaction volume of US$680 billion globally by 2025.
Conclusion
IDcentral customer onboarding process helps to retain only verified customers and be consistent with AML norms issued by RBI and SEBI across VCIP & eKYC. While keeping the costs of onboarding users securely low and increases the platform credibility, which in-turn helps in streamlining the customer experience as well as decreasing drop-off rates.
You can trust our reliable tools in Digital Onboarding which includes Identity Verification, eKYC verification and Document Verification. Based on your business set-up and its requirement, we can attach a combination of techniques to establish a sound user identity verification system. We can track suspicious accounts, raise instant alerts regarding high-risk customers, simplify the process via video KYC, and Easy document verification through DigiLocker.
Try IDcentral's Digital Onboarding and Identity Verification Solution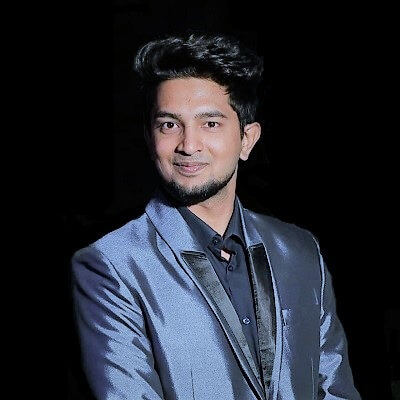 Sumanth Kumar is a Marketing Associate at IDcentral (A Subex Company). With hands-on experience with all of IDcentral's KYC and Onboarding Technology, he loves to create indispensable digital content about the trends in User Onboarding across multiple industries.