LinkedIn, a prominent social media platform focused on business and employment, has introduced a new identity verification feature aimed at enhancing trust and authenticity among professionals in the online space.
Identity Verification on LinkedIn: Building Credibility
LinkedIn has partnered with a third-party identity verification service to facilitate the ID verification process. This feature allows users to verify their identity by confirming their government-issued ID through a secure digital platform. By undergoing this verification process, professionals can showcase their credibility to their peers and potential connections.
Enhancing Professional Opportunities
Although the verification process on LinkedIn is optional, it offers significant benefits for members who choose to verify their identity. Verified professionals can establish themselves as trustworthy individuals within the platform, which can lead to increased networking opportunities and potential career growth.
The Verification Process
To initiate the verification process, users can access their LinkedIn profile settings and select the option to verify their identity. They will be guided through a series of steps that may involve confirming their government-issued ID through a secure digital onboarding service. The details of the verification process may vary depending on the specific platform and service provider.
Privacy and Security Measures
LinkedIn prioritizes user privacy and ensures that sensitive personal information remains protected. During the verification process, the platform only collects necessary information related to the user's identity, such as their name and certain non-sensitive details. Users' confidential data is securely stored and inaccessible to third parties, maintaining a high level of privacy and security.
Expanding Verification Options and Availability
In addition to the existing verification methods, LinkedIn plans to introduce more options for users who do not possess a specific government-issued ID. These alternative verification methods will enable a broader range of professionals to establish their credibility on the platform. LinkedIn is also actively exploring partnerships with other service providers to extend this feature to users in different regions worldwide.
Aadhaar OTP Verification: Benefits and Initiatives for Digital Identity Checks
The Aadhaar system, developed by the Government of India, has been instrumental in revolutionizing digital identity verification processes. Aadhaar is a unique 12-digit identification number issued to Indian residents based on their biometric and demographic data. The integration of Aadhaar OTP verification with LinkedIn's identity verification feature brings additional advantages to professionals in the online ecosystem.
Enhanced Security and Fraud Prevention
Aadhaar OTP verification adds an extra layer of security to digital identity checks. By leveraging the secure Aadhaar database and the unique OTP sent to the registered mobile number, LinkedIn ensures that the identity being verified belongs to the individual initiating the process. This significantly reduces the risk of identity fraud and strengthens the overall security framework.
Streamlined User Experience
The integration of Aadhaar OTP verification simplifies the verification process for LinkedIn users in India. With Aadhaar Verification as a widely recognized form of identification process, individuals can conveniently authenticate their identity without the need for complex documentation or extensive manual verification procedures. This streamlined user experience promotes efficiency and expedites the identity verification process.
Facilitating Trust and Authenticity
By utilizing Aadhaar OTP verification on LinkedIn, professionals can establish trust and authenticity within their network. The verification badge on their profile enhances their professional reputation, increasing credibility among peers, potential employers, and business connections. This trust-building aspect is crucial in an increasingly digital world where face-to-face interactions are limited.
Government-Backed Digital Identity Initiatives
The Aadhaar system reflects the Indian government's commitment to digital identity initiatives. Aadhaar has been widely adopted across various sectors, including finance, telecommunications, and now professional networking platforms like LinkedIn. The integration of Aadhaar OTP verification aligns with the government's vision of promoting secure, reliable, and paperless digital identities, facilitating a seamless online experience for Indian citizens.
Conclusion
LinkedIn's introduction of an identity verification feature underscores the platform's commitment to fostering trust and credibility among professionals in the digital realm. By enabling individuals to verify their identity, LinkedIn empowers its members to showcase their authenticity and build stronger connections within the professional community. The integration of Aadhaar OTP verification further enhances the benefits of identity verification, providing enhanced security, streamlined user experience, and facilitating trust in the digital landscape. As the online landscape continues to evolve, identity verification features like this will play an increasingly important role in establishing trust and facilitating meaningful interactions on digital platforms right from the digital onboarding stage.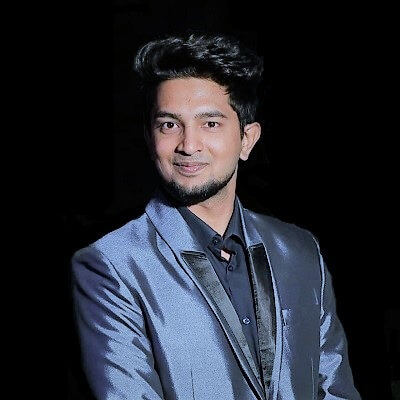 Sumanth Kumar is a Marketing Associate at IDcentral (A Subex Company). With hands-on experience with all of IDcentral's KYC and Onboarding Technology, he loves to create indispensable digital content about the trends in User Onboarding across multiple industries.