Onboarding merchants is crucial for ongoing development if you're a merchant acquirer or payment service provider (PSP). Of course, you want more businesses since they generate more sales. On the other hand, bringing on dubious merchants that are likely to approve fraudulent transactions merely leads to fees and losses that have an effect on your bottom line.
The world of payments is expanding quickly and changing all the time as fraudsters become more skilled and fraud assaults rise. 
Micro-merchants, who are more used to rapid and simple consumer onboarding, have expanded in number as a direct result of the COVID-19 pandemic's huge surge in the usage of digital channels internationally. Quick merchant onboarding and transactional success help to support long-term success, but it's crucial to ensure that onboarding procedures are robust and guard against unscrupulous actors infiltrating your payments system.
Although there have been many improvements to speed up merchant onboarding, it is understandable that many prospective new companies feel overwhelmed when attempting to become familiar with all the stages.
Working with an expert digital onboarding processor will ensure a hassle-free merchant onboarding process even if it might be intimidating to go through complicated application processes involving Know Your Customer (KYC), Know Your Business (KYB), or Due Diligence (DD) procedures.
What is Merchant Onboarding?
A merchant onboarding procedure is required for all new clients that are signed up by payment processors or payment service providers (PSPs), such as credit card processing businesses. This isn't as straightforward as asking a company whether they want to use their financial services, mainly since fraud is a possibility.
The U.S. Federal Reserve conducted research in 2019 and found that 174.2 billion non-cash payments totalling $97.04 trillion were made in 2018. This opens up a vast field for con artists, thieves, and money launderers, many of whom carry out more cunning attacks.
Due to this, it's critical—and mandated by law—that payment service providers gather sufficient data on potential new merchants to allow for thorough due diligence.
PSPs must find a balance between managing a seamless merchant onboarding process and concurrently conducting an exhaustive risk assessment procedure. Hence, even if your provider will want to onboard you fast if you fall into a dangerous category, you might need to go through more rigorous risk management procedures. Merchants are often categorised as "high-risk" if they work in a sector where chargebacks and fraud are common.
For instance, because gaming firms experience a greater rate of chargebacks, merchants operating an online gambling platform would need to be screened more carefully. Also, there have been several instances when gambling websites have been utilised to commit fraud and launder money.
There is a common process that is followed to fully onboard a new merchant, notwithstanding the possibility of variations in the merchant onboarding process. By the time you reach the conclusion of this article, you will be fully aware of what to anticipate from beginning to end.
Merchant Onboarding: Payment Processor Pre-screening
Pre-screening happens early on when the PSP is still learning a little bit more about the new merchant. The payment processor could do a brief check after receiving a merchant application to ensure everything is legal. Although it isn't a particularly thorough process, it might be helpful in screening out blatant fraudsters or scammers.
Identity Verification / KYC API
The Know Your Customer, or KYC, procedure is started to begin the underwriting process. SMBs must now give the payment processor a variety of details so that it may check their backgrounds. This may contain identification and address documentation, financial information, corporate structures, and more.
While this may be a highly time-consuming procedure, automation and digitalization have lately simplified several components of KYC. Most payment processors provide API-based interfaces, so you may easily submit your applications through their web environment, all from the convenience of your home, rather than physically submitting hundreds of paperwork. The procedure may be sped up by checking a lot of this data automatically against web databases. You may also easily do it online if any more proof or explanation is required.
Merchant Risk Management
Using this risk-management strategy to onboarding new merchants is quite effective:
What is the volume of transactions for the network and the merchant?

What sectors and industries does it operate in?

What transaction sizes and intervals?

How will it transmit?

Which nations does it service?

What tools are required to thoroughly investigate and oversee the merchant?
The level of risk and quantity of essential due diligence tests vary since not all merchants are created equal.
Think about the supposedly high-risk sectors of the economy, including gambling, online brokers, or foreign exchange. Certain sectors do have the potential for high transaction volumes, but fraudsters and money launderers also find these sectors' high cash flows to be particularly alluring. Determining the ideal amount of onboarding friction requires a thorough understanding of the risks and the appropriate mitigation strategies.
Although the degree of due diligence varies, there are requirements that must be followed. Legal compliance requirements include things like Know Your Customer (KYC), Anti-Money Laundering (AML) and Know Your Customers Customer (KYCC). The card networks have standards and regulations; They insist that all merchants sign particular legal agreements that govern their interactions with all third parties. As the retailers are essentially providing unsecured loans, there are also regulations for credit underwriting.
Merchant Onboarding process
A merchant can be successfully onboarded in seven steps:
Prescreening

Verifying the identification of the merchant

Check the business's history

Analysis of the operational and business models

Web content evaluation

conformity with information security

Credit risk analysis
Automation is a crucial element in developing a more effective onboarding procedure. Manual labour, such as data entry, which may need to be done several times, is a big source of frustration for the sector. Manual labour slows down the process and increases the likelihood of an unavoidable human mistake. The method incurs a substantial additional expense due to manual labour. This is not to argue that participants in the process shouldn't be at all. Instead of concentrating on data input, workers ought to be paying attention to fraud detection.
Moreover, automation makes the integration of the phases easier. The entire process may be automated if data is digitised from the beginning, especially in the case of smaller retailers. Dramatic gains are already achievable since new risk assessment automation, as well as integration and optimization technologies, are on the market.
Merchant KYC
Doing KYC processes on the entity to confirm the validity of the account is an essential step in the merchant onboarding process. The company must be real and open for business right now, and the account submission must be approved.
While the precise information needed to confirm a merchant will vary depending on jurisdictional regulations, it is typical to gather information such as the company name, registered business address, and tax identification number. At the initial form-filling step, additional data may be gathered to aid in the due diligence process, such as the type of business, sales turnover, bank account information, and beneficial ownership.
This KYC procedure not only offers data to satisfy the very minimum legal obligations, but it can also reveal what more due diligence is required. The merchant identification evaluation may be made more accurate by incorporating fraud checks and unique ID criteria. This will also make the anonymous character of suspect accounts more apparent.
IDcentral's KYC API
IDcentral's KYC API solution for merchant onboarding provide a superior level of efficiency, security, and compliance compared to its competitors. Leveraging machine learning and artificial intelligence, IDcentral's KYC API solutions offer a more accurate and efficient identity verification process, reducing the risk of false positives and false negatives. Customizable verification workflows can be tailored to meet the unique needs of each merchant, ensuring compliance with industry-specific regulations.
IDcentral's KYC API solution can integrate with credit bureau APIs, allowing for a more comprehensive assessment of a merchant's financial history and risk profile. All data is encrypted using advanced encryption techniques, and the platform is designed to meet the highest industry standards for data protection and privacy.
Try IDcentral's KYC API for Merchant Onboarding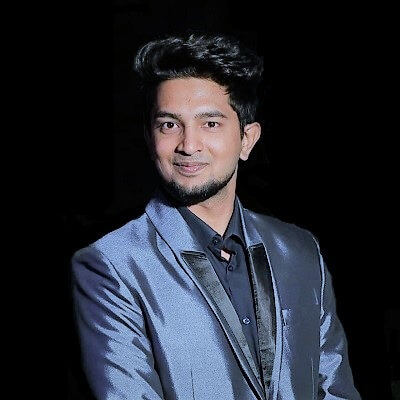 Sumanth Kumar is a Marketing Associate at IDcentral (A Subex Company). With hands-on experience with all of IDcentral's KYC and Onboarding Technology, he loves to create indispensable digital content about the trends in User Onboarding across multiple industries.