OCBC Singapore has revolutionized the process of opening a bank account for customers moving to the country. Through the OCBC digital app, individuals from key markets such as Malaysia, Indonesia, mainland China, and Hong Kong can now open accounts in Singapore dollars or multiple currencies—all from the comfort of their homes and within minutes. This is facilitated by remote identity verification & KYC for quick customer authentication and liveness check. 
A Timely Initiative for Foreign Customers
This new service offered by OCBC, the first significant lender in Singapore to provide such a facility, is a major advancement for those relocating to Singapore. This fully digital onboarding process greatly speeds up the entire relocation process by making two other essential administrative arrangements more manageable: salary crediting and securing accommodation.
Digital Challenger Trust, a collaboration between Standard Chartered and local retailer FairPrice Group, previously launched a similar service. However, OCBC's innovative service promises to be another milestone in the digital banking landscape.
Reducing the Account Opening Time Drastically
Historically, opening a bank account in Singapore required physically visiting a branch, which could take days or even weeks. Now, OCBC has fully digitalized this onboarding process by using state-of-the-art technologies like AI, data analytics, biometrics, blockchain, and cloud technologies from OneConnect Financial Technology, an associate company of Ping An Group. This has been integrated into OCBC's exclusive digital know-your-customer (e-KYC) process.
Addressing the Growing Foreign Market
This initiative is especially relevant given the growing number of foreigners coming to Singapore for work, study, and residence. A 6.6% growth in this segment was recorded from 2021 to 2022, and OCBC anticipates the monthly average of foreigners opening an account in 2024 to be four times that of 2022.
Meeting the Rising Demand for Wealth Management Services
This process doesn't merely enable account opening; foreign customers will gain full access to all features of the OCBC Digital app, including a range of wealth management services such as time deposits, international remittances, unit trusts, equities trading, and more. OCBC has witnessed a strong growth in demand for these services, with investments through the app increasing up to seven times since 2020.
An Insight from OCBC's Leadership
Sunny Quek, OCBC's Head of Global Consumer Financial Services, summed up the launch's significance: "As more individuals relocate to Singapore to live, work and study, there has been a corresponding increase in demand for banking services. Our digital onboarding capability on the OCBC Digital app brings greater convenience to such consumers. By providing them with a seamless and secure way to open an OCBC account, we hope that they will be able to get settled and integrate into Singapore life more quickly."
In conclusion, OCBC Singapore's new fully digital foreign account opening process is an innovative leap forward, making life easier for newcomers to the country. By harnessing cutting-edge technology in KYC processes and understanding customer needs, OCBC has taken a significant step toward the future of banking.
3 Crucial Pillars of Modern Banking: Identity Verification, Digital KYC, and Digital Onboarding
In the era of digital transformation, the banking sector is under constant pressure to provide seamless and secure services to customers. The traditional methods of identity verification and onboarding are giving way to more advanced, digital methods. OCBC Singapore's recent fully digital foreign account opening process is an excellent example of this trend. Here's a detailed look at why identity verification, digital KYC, and digital onboarding are so crucial:
Identity Verification:
Security:

 Verifying the identity of customers is paramount for protecting against fraud and ensuring that services are rendered to legitimate individuals.

Regulatory Compliance:

 Adhering to legal regulations requires thorough identity verification, something digital processes can perform quickly and accurately.
Digital KYC (Know Your Customer):
Enhanced Customer Experience:

 Digital KYC processes allow customers to verify their identities remotely, making the process more convenient.

Risk Management:

 These digital processes enable banks to assess and manage the risks associated with customers by conducting comprehensive background checks.
Digital Onboarding:
Speed and Efficiency:

 Digital onboarding accelerates the process of integrating new customers, as seen with OCBC's new process, which reduced account opening times from days to minutes.

Global Reach:

 For banks operating internationally, like OCBC, digital onboarding enables them to reach foreign customers easily.
IDcentral's Identity Verification and Digital Onboarding Platform
Comprehensive Identity Verification Solutions: 

IDcentral can provide advanced identity verification services using various technologies like biometrics and AI to ensure the authenticity of customers.

Robust Digital KYC Processes: 

Leveraging data analytics and other cutting-edge technologies, IDcentral can conduct thorough background checks, maintaining regulatory compliance and risk management.

Streamlined Digital Onboarding: 

With a suite of tools designed to facilitate remote onboarding, IDcentral can help banks like OCBC onboard new customers into their systems swiftly and smoothly, enhancing customer satisfaction.
Conclusion
Digital processes in identity verification, KYC, and onboarding are not just trends; they are necessities in the modern banking world. They enhance customer experience, increase efficiency, ensure compliance, and more. Solution providers like IDcentral can play a vital role in enabling these critical functions, providing banks with the means to stay competitive and secure in the rapidly evolving financial landscape.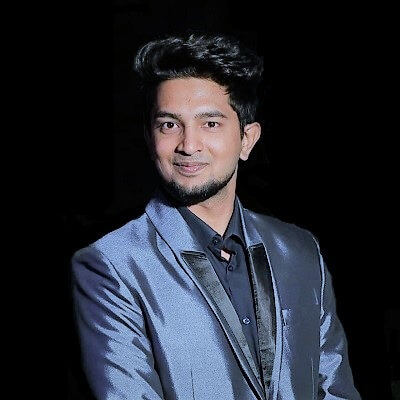 Sumanth Kumar is a Marketing Associate at IDcentral (A Subex Company). With hands-on experience with all of IDcentral's KYC and Onboarding Technology, he loves to create indispensable digital content about the trends in User Onboarding across multiple industries.