Why is Patient Identity Verification essential?
Telehealthcare Sector is one of the best innovations that could have happened to the healthcare industry. The way it fulfilled the need of the ailing person and health care providers during the pandemic in 2019 is ineffable. For the first time, everywhere in the world, people realized the power of Teleconsultation for doctors and medicines. And it continues to grow and expand to meet the requirement of the users and suppliers. In fact, now various Patient Identity Verification methods have been developed for the data security. It doesn't put a load on the medical supplies and infrastructure. But it surely requires a steady and reliable Digital Platform for end users. We all have witnessed a significant increase in its use for interaction with medical professionals, Doctor Consultancy, ordering medicines from prescriptions, or fixing appointments with the doctor.
It has tremendous scope for growth across all age groups if its accessibility and usability are made easier. Especially for older people as they perceive it as a useful innovation. But their adoption of the technology is not smooth and rapid. The major issue faced by them is Digital device usage. On the other hand, this technology now makes user digital onboarding feasible from any region within the country. Because the expansion of the healthcare sector is not restricted to only one region. However, people lack confidence, awareness, Identity Verification processes, internet connectivity, and data security issues in remote areas.
Medical Identity Theft: Industry Challenge
Have you ever thought about how safe personal details are once the patients go off the teleconsultation? 
Have you guarded your users against medical identity theft? How can Patient Identity Verification Help?
Data Security is the biggest challenge the industry faces, as those who take such consultation have to submit online personal information. The Telehealthcare sector faces a greater risk of phishing scams and data leakage incidents. Since cybercriminals can create new loopholes with video conferencing tools. Types of health care breaches
Loss of medical records
Improper identity Document Disposal
Theft of medical history
Unauthorized Access
Hacking/ Malware/Phishing
The medical record contains crucial 'Personally Identifiable Information(PII), such as the patient's age, address, ID card number, health details, and medical history, both the user and provider need to be extremely cautious as the criminal can use the stolen data to log into the patient's account and impersonate as a legitimate patient and gain access to medical insurance, prescription drugs, and free treatments.
Know your Patient (KYP) is the solution to prevent identity fraud in the Telehealthcare sectors
To safeguard the vulnerability of their data Telehealthcare providers have been working on the KYP (Know your patient) solutions. It is used to authenticate the identity verification done by the users each time they log in for a Teleconsultation.
"Know Your Patient" (KYP) approach.
In the initial stage of the digital onboarding, the patients must upload an official ID document, such as a government-issued ID card, along with a selfie. The biometric template is created from these uploaded images and compared to the photo on the ID card. Here, 'IDcentral's Liveness Detection, Face Match, and Face ID products add an extra layer of security. Speedily cross-checked identities and provided the customer with government databases. Unify with Digilocker to simplify the Identity verification process and make it faster and more accurate.
Key features of 'KYP'
It empowers healthcare organizations to keep unscathed records of prescriptions and insurance plans of users. Also assures the protection of personal details during digital onboarding against identity theft and financial loss.
KYP scrutiny begins with identity verification by screening, followed by an age examination on the identity document. Then the patient's verified age is integrated with the website/ web portal.
The identity screening solution ensures that fake documents are not used for identity verification.
Facial structure recognition, a Biometric methodology, is the first step in the identification process. It involves the Liveness Detection technique to ensure a real person is behind the screen.
Liveness detection is one of the most crucial steps because it has been observed that biometric spoofing can create fake images by taking advantage of the abundance of e-passport data available.
Liveness checks and detection mechanism provides strong validation of the user.
It can easily detect spoofing attacks using algorithms that can spot variations of poses, expressions, and background lighting, to the extent that they may even brighten or darken the screen to test for pupil dilation.
Advantages of technology used in the Identity Verification process
The technologies, such as facial biometrics, Liveness Detection, Age and photo identity verification, are reliable identification methods. Unlike traditional password methods, this cannot be stolen or forgotten.
 Extremely easy and convenient to use at the time of digital onboarding, as there is no need to maintain any physical objects.
 Plenty of Government legal regulations are involved in the Telehealthcare sector to protect the Users' data. So, it is extremely important to provide and collect accurate information. Otherwise, the imprecise information may pose a threat in the future to both parties involved. To prevent you from making such mistakes, it assists Health care organizations in complying with Government regulations.
The Healthcare sector post-pandemic is in a largescale transition phase, where digitalization of medical consultation has taken precedence to reach far-stretched areas in the quickest possible time. It has opened up the entire country to the healthcare center of any region e.g a heart patient sitting in Mumbai can consult a famous Cardiologist in Delhi. It's a boon for the Hospital industry.
So now even second-rung cities and interior regions can utilize the benefits of high-quality medical consultation through digital onboarding.
But Telehealthcare is facing many challenges in remote areas where the potential market is huge
Lack of awareness of the digital platform available
The confidence in sharing personal details and its security
Technology usage understanding is missing
Lack of high-speed internet
There are still regions that do not have an internet connection.
In spite, of these drawbacks, there is a massive unexplored growth opportunity for the Telehealthcare sector, in non-metropolitan areas or regional places. Awareness programsonthe safety of their identity documents submitted for Identity Verification. Educate digital usage for health consultation in these regions.
Apollo Tele clinics have already begun to set up "teleclinic centers" in rural locations. They are using Video chat technology inside clinics, which allows patients to speak directly to doctors sitting some other place, while health workers at the clinics check blood pressure or any other basic investigation
Similarly, it has tremendous scope for growth in the digital onboarding of older adults if its accessibility and usability are made easier.
Old-aged adults, perceive it as a useful innovation because of the no-travel convenience and immediate interaction with the best medical consultant.
During the Pandemic, it was observed that most of these elderly patients are suffering from loneliness, emotional health issues, and dementia. For them, it may prove to be an instant emotional and mental stress reliever.
However, their adoption of the technology is not smooth and rapid. They face issues such as
Digital device usage anxiety
Find the processes complex
Security of their personal details required at the time of Identity Verification
So, for elderly people, it is an easy way to consult a physician for follow-up consultation, change in prescribed medicine or share procedure preliminary health information, check symptoms, or inquire about health issue concerns that do not require any physical examination.
The working professionals benefit the most from this sector because it saves them from travel, is cost-effective, and takes care of their time constraints. And they are well aware of the technology and safe medium of transaction.
It has made Customer onboarding possible from any place smooth and secure because of the various combination used at the initial scrutinization stage. It reduces the overall digital onboarding cost of the infrastructure and manpower resources.
The simplified processes have encouraged participation and incorporation of the technique by vendors and stakeholders. Many industry players are already using the digital identity verification checks methodology.
It has enhanced customer experiences and improved the vendors' standard practices, policies, and frameworks.
Conclusion
Therefore, with the advent of the Identity Verification technique, users can now peacefully utilize Telehealthcare and contribute to the industry's economy.
IDcentral will help you to carry out identity verification processes smoothly and safely. Everyone involved can rely on our guidance and processes, from healthcare providers to onboard patients in remote areas and across all age groups.
We try our best to plug in the gaps in the customer journey through a combination of Artificial Intelligence and technology.
We completely understand your concerns for your user's or patient's data security. As any mishandling will not only bring legal implications but can also jeopardize goodwill. IDcentral' will assist you in Shielding Data from fraudulence and government regulations compliance.
Let us display our well-programmed Identity Verification technique as a secured solution to all your Data concerns.
Try IDcentral's Customer Onboarding and Identity Verification Solution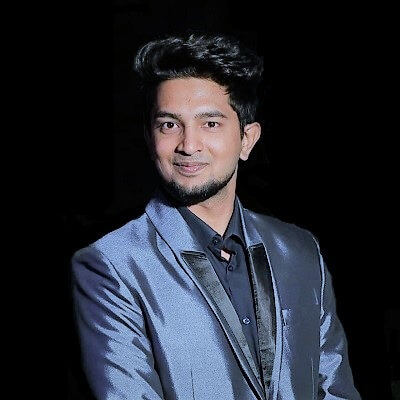 Sumanth Kumar is a Marketing Associate at IDcentral (A Subex Company). With hands-on experience with all of IDcentral's KYC and Onboarding Technology, he loves to create indispensable digital content about the trends in User Onboarding across multiple industries.