Self-checkout kiosks are automated devices that enable consumers to scan and pay for their products without the help of a cashier. By this point, we've all encountered them. They are frequently seen at supermarkets, department shops, and other retail locations where it is possible to skip tedious manual check-out.
How is UK using AI Age Verification?
Age verification, a reliable answer to the problem of underage use of alcohol and cigarettes in the UK, is the most recent technological advancement for self-checkout systems.
Age estimates at self-scan checkouts had a greater adoption when digital identification applications were integrated into the technology, according to research. 
Biometrics and other technology for age verification are now being adopted to limit underage alcohol sales in the UK. AI-enabled technology is driving the movement with face-based age checks.
At the end of 2022, the Department for Digital, Culture, Media, and Sport released its results from the regulatory sandbox. The Home Office Sandbox experiment also demonstrated how outside influences, such as exposure to various lighting situations, may affect a system's dependability.
A test of technologies for speeding up access to permitted premises was unsuccessful because results varied greatly depending on the strength of the Wi-Fi connection and the battery in the test subjects' phones.
Age Verifications were tested on specific sites, using both self-checkout machines and mobile-based API checks, 
Three Bestway Retail outlets have determined that the ICU biometric age verification-prompting system from Innovative Technology works in about a second.

In collaboration with Nottingham Trent University, Fujitsu contributed the facial biometric technology utilised in the mobile app.

At a pop-up bar in Manchester, Sthaler and FinGo technology was tested, using a mix of facial biometrics to create an account and vein recognition for venue verification. A nightclub also made use of the facial biometric authentication software from 1account.

Face age assessment technology was utilised by Asda, Co-op, Morrisons, and Tesco at self-checkout lanes and, in the case of Tesco, food order collecting lockers.
But according to the test-specific information and overall results disclosed by DCMS, Age verification demonstrated support for both utilising the technology and for laws to enable its adoption from the participating stores according to a detailed blog post. 
According to the business owner that subjected his supermarkets to the tests, the technology stopped children from buying prohibited goods, and most users stated they enjoyed digital age-proofing and would use it again if they could. 
Face Age Verification technology shows promise in face age assessment and is more broad and accurate than human review.
A director of a tech firm wrote that the thorough success of these trials lends tremendous weight to the argument that the UK's Mandatory Licensing Conditions for the sale of alcohol are utterly outmoded. 
Digital age checks eliminate the need to wait at self-service checkouts with the yellow light above you to be allowed since they are more thorough, more accurate, and less disruptive than human estimations.
Thus allowing the age verification solution to be more feasible, the Home Office is also looking to seriously assess actions and offer future support according to the statement.
IDcentral's Age Verification API
IDcentral's Age Verification solution uses a combination of ID check and Face biometrics to confidently verify age. This includes AI based data extraction that reads data from the ID and verifies it with Government databases while primarily checking for age and date of birth. Face match ensures the ID matches the live person signing up to the service either online or on-site seamlessly.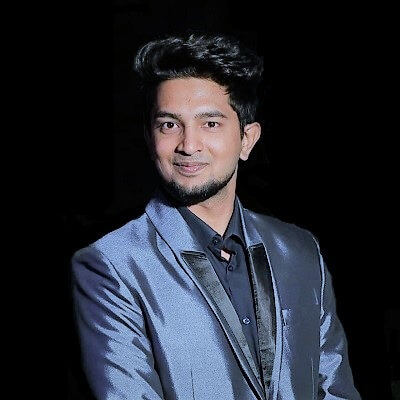 Sumanth Kumar is a Marketing Associate at IDcentral (A Subex Company). With hands-on experience with all of IDcentral's KYC and Onboarding Technology, he loves to create indispensable digital content about the trends in User Onboarding across multiple industries.