Union Budget 2023: How AI works for digital platforms in India?  
Given that AI is a major subject of discourse across all industries, it is excellent news that the Indian government has announced a number of projects aimed at developing Artificial Intelligence (AI) in the country in its most recent budget statement. Leading academic institutions will host three Centers of Excellence for AI, where corporate leaders will collaborate to perform research and development in the sectors of sustainable cities, agriculture, and health.
A new iteration of the Pradhan Mantri Kaushal Vikas Yojana (PMKVY) will attempt to skill "lakhs of youngsters" over the next three years, while the National Data Governance Policy will permit anonymised data and streamline the KYC process with a risk-based framework.
Government personnel would have access to an integrated online training platform, and 4.7 million young people will receive stipend assistance through the unified skill India digital platform, which will also link job seekers with firms like MSMEs.
The emphasis on AI as a helpful step towards digitization was highly welcomed, and many people highlighted that Indian businesses could compete worldwide if the population was skilled in AI.
How AI works for digital platforms in India? 
AI aids in the incorporation of enormous data sets, the establishment of ground truth (through intelligent labelling), and the utilisation of real-world production data. All too frequently, AI models are built with smaller data sets that have been incorrectly classified, introducing bias.
With large data sets, AI can be trained to include hundreds of millions of domain-specific data points, resulting in significant depth in terms of variety and subtypes, allowing AI models to support many different types of computations and intelligent sentient decisions with high confidence and precision.
IDcentral's AI-based Identity Verification
IDcentral's identity verification methods are faster, more accurate, and have less built-in prejudice thanks to thorough AI training. IDcentral's online identity verification solutions include AI, allowing you to provide a better, smarter, and faster online identity verification experience.
It is difficult to establish truth in online identity.
IDcentral's AI Identity Verificationare built on datasets tagged by the industry's greatest verification professionals. We've invested in human review (agents that tag our verifications to keep our algorithms honest), allowing our AI to become smarter and quicker.
This helps to remove some of the bias introduced into off-the-shelf data sets, which many start-ups have leveraged to get their AI modelling off to a good start.
Real data equals smarter, more educated, and bias-free AI, resulting in faster, more accurate verifications.


Ensured benefits of AI in Digital Customer Onboarding on online platforms
Make quick conversions from legitimate individuals to good clients.
At IDcentral, we employ AI to swiftly and efficiently determine the truth about a customer's identity. You can onboard, convert, and verify legitimate consumers more quickly while preventing fraud from contaminating your online channel.
Lightning Quick and precise
Use IDcentral's AI to automate the online identity verification process and achieve the greatest accuracy rates in the industry. Get decisive answers in seconds while reducing roadblocks between excellent consumers and your business.
Selfie Authentication
Verify your customers' digital identities anytime, anyplace using the smartphone they always have on them. When your user takes a picture of their ID and a verifying selfie, their online identities are swiftly and reliably confirmed.
Anywhere, On Any Device, Verify
Utilize more than 50 government-issued IDs and databases in India to increase verification. Additionally, you may incorporate mobile web, webcam, SDK, or API to provide cross-channel verifications.
Easy On Reliable Clients
Reduce the time and processes needed to onboard new clients, resulting in a more user-friendly experience. Allow users to course-correct in real-time by delivering explicit reason codes when environmental conditions like glare, blur, or poor lighting prohibit a successful online verification.
AI-based Fraud Prevention API
Fraud-screening your digital platform
With solutions that tackle the source of real-world identification, you can stop fraudsters right away and keep them out.
Alerts on Potential Fraudsters
By asking individuals to snap a picture of themselves, identity verification via selfies deters would-be scammers.
Automated Security Inspections
Use Artificial Intelligence (AI) to ensure that special security features like holograms, watermarks, and even laser perforation are examined and verified in real time when validating the validity of ID papers.
Eliminate Complex Fraud
Use the best-in-class verified liveness detection to thwart deep fakes, bots, and sophisticated spoofing attacks. It quickly detects fraudulent IDs using intelligent AI to examine more than 20 distinct inbuilt security measures.
Reliable bank-level security
Leading financial institutions, payment processors, foreign exchanges, and digital banks all across the world rely on IDcentral for security and data encryption that satisfies their stringent criteria.
Try IDcentral's AI-based Identity Verification & Fraud Prevention API solution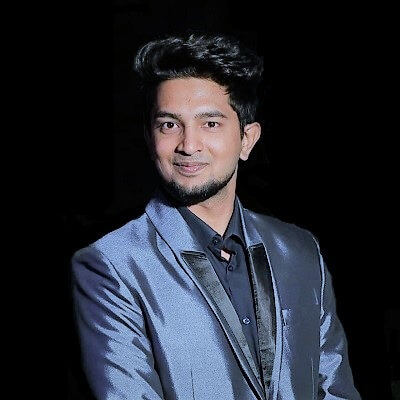 Sumanth Kumar is a Marketing Associate at IDcentral (A Subex Company). With hands-on experience with all of IDcentral's KYC and Onboarding Technology, he loves to create indispensable digital content about the trends in User Onboarding across multiple industries.