What is Video Verification?
Today's corporations are more digitized than ever before. Banks, financial institutions, and other corporations rely on remote video verification for client authentication, compliance screening and digital onboarding. It enables onboarding your customers more conveniently and helps secure the platform. With online fraud on the rise globally, businesses are highly targeted usually in the signup process. Cyber terrorists carry out targeted attacks on the smallest weaknesses in your system and cause revenue loss through fraud. Digital Identity Verification allows secure client onboarding through digital channels while also allowing enhanced compliance screening in KYC, AML-CTF, Sanctions, PEPs and general Customer Due Diligence. 
Video KYC or Video Know Your Client Verification is a quick, safe, and convenient way to onboard customers online. Video verification with the KYC guidelines helps verify customer identities and adhere to government regulations. A customer has to pass the video KYC process by following the guidelines laid down either by a company or service governing body. It ensures stringent security, lower time necessities, and more accurate video verification. 
The verification video is also a less expensive affair and a foolproof method to verify identity. 
When a corporate professional makes the video verification call, it can either conduct the verification process through the entire call recording or a part of the call. 
The employee or corporate agent can view the customer to ascertain their identity during the call. This electronic record can be verified through this easy video KYC solution.
How does Video Verification work?
First, the customer has to fill up the application form. Once this is completed, you must 

Upload scanned photographs, proofs of identity, and address verification. It includes copies of PAN, Aadhaar Card, driving license, Passport, etc., which are permitted KYC documents. You can send a scanned PDF copy if the utility or bank statements are required.

Once received, the company's employee or agent will scan the documents and verify the accuracy of the details. It will help them determine whether or not to open the customer's account. 

After verifying details, an employee or corporate or financial institution agent will contact the customer to set up the video verification process.

At the time of the video call, the customer must ensure that he has the identity and address proof.

The corporate employees usually host the video calls at the previously specified time and date. IdCentral's video KYC application is a state-of-the-art KYC tool that uses Artificial Intelligence and Application Programming interfaces to run millions of algorithms through facial biometric scans. 

It uses the latest technologies like machine learning to ensure maximum accuracy even in real-time KYC . Their global database is continuously updated to update the latest data to facilitate Video KYC verification seamlessly. IDcentral provides video verification services to all corporations and entities. 

When the customer receives the invitation for video KYC, he has to key in the identifying code to start the call. The customer must also enter his name and password to initiate the call.

During the call, the corporate employee will ask various security questions related to the application and the account information. The employee will also verify the KYC documents shown by the customer during the call.

The machine analyzes the document and matches it with the previously emailed copies. Once the staff member has compared and verified them, he will certify them as correct. 

After this video verification, the customer can proceed with his transactions.

The verification video is recorded, which completes the KYC and customer onboarding process.
How is Video KYC used for General Customer Due Diligence?
Financial crime and fraud have taken a quantum jump in the digital age. All banks, financial institutions, and corporations are responsible for protecting their customers from cyber-terrorism and computer fraud. 
Today, various industries like banks, NBFCs, Crypto markets, insurance, and real estate companies have adopted video KYC solutions as the way forward to provide safe, secure, and reliable client services. 
Video KYC protects both the corporates and the clients in multiple ways. Customers no longer must be physically present at the branch or corporate office.
In contrast, the employees of the corporates can do faster processing of the clients instead of poring over hundreds of identities and address verification documents.
The process of KYC compliance through online video verification also helps with video identification and to gather and to assess information about the clients. 
It may include client identity details. Verification processes also compare the client names with the government sanctions lists. The customer due diligence also includes comparing with the PIP sanction list of corporate customers and identity verification using third-party data sources. 
As explained above, standard KYC verification involves the detailed scanning of various documents. In this, customers scan electronic proofs of the asked documents. The turnover time in organizations during KYC verification is higher. 
In video KYC, the entire process is completed in a matter of 5 minutes through the interaction of the organization's employee and the client over the video call. The auditor of the KYC process also vets and signs off on the video. 
This seamless process is completed very smoothly with minimum inconvenience to the customer. The whole of the video KYC has been detailed in the previous section for your reference.
What are the benefits of Video Verification?
Paperless process
:
As we know, online video verification KYC is a seamless, online process. Video KYC solutions do not require customers to submit their KYC through photocopies of identity and address proof documents. Employees don't have to pore over hundreds of customers' paper documents. Video identification accelerates this process. 
Convenience to customers
:
Customers can schedule video calls conveniently from their homes. They don't have to schedule visits to the branches of the banks or the corporates' offices.
Less time requirement
:
Video KYC is over in a few minutes after the scheduled video call. If both the customer and the corporate employee are present at the appointed time, it only requires showing the required KYC documents to conclude the matter.
Significantly less expensive
:
KYC verification through paper documents may cost upwards of Rs 75, but video KYC is comparatively cost-effective.
Fewer cases of clients not completing KYC
:
Because of the inconvenience involved in completing KYC, sometimes there are cases of incomplete KYC verification due to the cumbersome offline KYC procedures. There is no such delays or inconvenience in video KYC.
Remote onboarding of customers
:
In video KYC, there is remote onboarding of customers. As businesses increasingly go global, video KYC solves many problems of remote onboarding customers.
No requirements for internet skills on the part of the customer
:
Any customer unskilled in the internet can onboard without any effort.
Highest regulatory compliance
:
Video KYC verification ensures the highest regulatory compliance requirements. Standard paper documents' KYC requirements do not usually meet these.
Excellent standard of trust and compliance
:
A verified video ensures trust and compliance without compromising user experience.
Eliminates fraud
:
Video KYC is a powerful deterrent to cyber criminals and fraudsters. They cannot impersonate the customers as video KYC combines Artificial Intelligence, Machine learning to accelerate online learning processes combined with human scrutiny. It significantly reduces the risk of online fraud.
All the details are captured and stored for posterity. It facilitates the reduced turnaround time from days to minutes.
How is Video KYC used?
Video verification, also known as video identification, video onboarding, or video KYC, is a very secure way of verifying the customer's identity online. Video verification is widely used due to its multiple benefits. 
Video verification prevents scammers from stealing identities and committing financial fraud and crimes online. Successful completion of e-KYC removes the limitations of the Aadhaar-based accounts. 
Doing video KYC obviates the necessity for a physical visit by the client and facilitates the online completion of KYC. Video KYC facilitates remote onboarding of clients. Video KYC can be accessed from any device, making it a convenient solution for banks to offer remote banking facilities for their clients.
Banks and corporations conserve time and energy through video KYC procedures. Online businesses that do not have an office or a physical presence can also offer video KYC for remote onboarding of their clients. 
The employee or the agent's performance improves through video KYC. Video KYC is easy, more secure, and faster to complete than other forms of KYC. A customer-fully verified video KYC can also be approved instantly.
The video KYC process allows the collection of customers' signatures and captures the real-time photo. 
KYC documents can be captured and verified during the video KYC process. It facilitates onboarding the customer instantly. Video verification helps to meet information security and data security requirements. Nowadays, video KYC tackles various dialects, low-internet scenarios, and browsers. 
Video KYC facilitates risk and spoof detection, digital forgery detection, etc. There is also a time stamp and an audit trail for every application and video interaction. It is a consent-based system to obtain the identification documents and conduct audio-visual verification. 
Live location or geo-tagging of the customer is also possible. Both video recording and photo capture are possible during the video KYC process. Post this, and a face match is done with the id documents. Video KYC reduces back-office overheads by up to 70%. Video KYC is also platform agnostic and is supported on multiple communication channels. 
What are the technologies involved in Video KYC?
Video KYC uses the latest technologies like Artificial Intelligence and Machine Learning to speed up onboarding clients. Artificial Intelligence is the basis of several Anti-money laundering and onboarding your customers.
It includes several technologies like Natural language processing, fuzzy logic, machine learning, and neural networks. These technologies use iterations to think and train them to predict results accurately.
Any system integrated with artificial intelligence can offer an effective questionnaire that can adjust customer requirements and client responses. The Artificial Intelligence's IPA effectiveness helps banks and financial institutions to reduce their Know your Customer portfolio updates significantly. 
Video KYC uses the latest technologies like geo-tagging to Artificial Intelligence powered face-matching to Machine-Learning enabled Optical Character Recognition. 
Video KYC is based on a two-way video call between the organization and the customer. 
The customer uploads the ID and Address Proof documents and starts the call at the appointed time. The employee at the other end approves the geo-tagged location of the customer. The customer aligns his face for a photo capture by the employee. 
The customer also offers the original ID and address proof documents to capture the photo. Artificial Intelligence-based algorithms enable a face match of the customer with his ID proof documents. The employee poses random, interactive questions to verify that the conversation is happening in real time. The employee completes the process and generates a KYC Risk scorecard report.  
Conclusion
Video KYC services can be used for doing re-KYC for dormant accounts. Online trading firms can conveniently use this facility for banks and financial institutions. 
 It can be used with the regulatory requirements of government bodies and Central banks/ Supervisory financial authorities. Most institutions need in-person verification, which can be resolved over one video call.
eCommerce stores can use it for merchant onboarding and the verification of payment gateways. Many small and medium enterprises can be onboarded in hours instead of days. Many online aggregators like Zomato and Swiggy hire contract staff. These staff can be conveniently onboarded through video KYC. It is smooth when there is a surge in customer demand, and many employees must be onboarded quickly. 
Banks, NBFCs, Insurance, stock broking firms, eCommerce firms, Wallets, payment gateways, and aggregators can all use video KYC services for conveniently potential onboarding customers. Visit IDcentral for video verification services.
IDcentral provides e-KYC solutions for Identity verification and Anti Money Laundering. It facilitates mitigating financial crime and the smooth onboarding of potential clients. Video verification and face-matching are one of the features provided by IDcentral. 
Try IDcentral's Identity Verification & Digital Onboarding Solution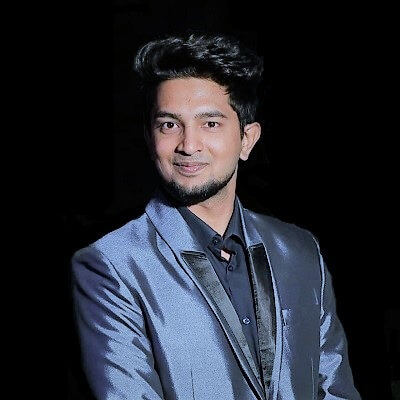 Sumanth Kumar is a Marketing Associate at IDcentral (A Subex Company). With hands-on experience with all of IDcentral's KYC and Onboarding Technology, he loves to create indispensable digital content about the trends in User Onboarding across multiple industries.