Understanding Address Proof: What You Need to Know
Address proof is an essential document that serves as government-issued or legal evidence of your residential location. It plays a crucial role in various official interactions with agencies, banks, and authorities, allowing them to effectively locate and communicate with you when required.
Key Criteria for Valid Address Proof:
Ownership:

 Your address proof should be registered in your name.

Current Address:

 It must accurately reflect your current residential address.

Recognized Issuer:

 Address proof should be issued by a reputable and recognized agency, bearing their name and logo.
Accepted Forms of Address Proof:
For most institutions, acceptable address proof documents often include utility bills, credit card statements, and lease agreements, making it easier to fulfill this requirement in official transactions.
By ensuring that you have the right address proof, you can streamline your interactions with organizations and authorities, enhancing your ability to access their services and benefits.
What are the Valid Address Proof Documents? 
Discover the Comprehensive List Based on Resident Status. Ensure your KYC documents are clear and include your e-sign for verification.
What Qualifies as Valid Proof of Address?
When establishing proof of address, various documents can be used, including:
Utility bills (e.g., water, electricity, gas, telephone, or Internet bills)

Credit card statements

Bank statements

Bank reference letters

Mortgage statements or contracts

Letters issued by public authorities (e.g., courthouses)

Company payslips

Car or home insurance policies

Car registrations

Authorized change of address forms

Letters of employment

Official letters from educational institutions

Municipality bills or government tax letters

Driver's licenses

Residence permits

Lease agreements for your residence
It's essential to note that each bank may have specific requirements and guidelines for validating proof of address. Therefore, it's advisable to consult with your local branch before applying for a bank account to ensure you have the correct document ready.
Additionally, it's crucial that your proof of address document is certified by a government or a recognized authority. Even rental agreements are typically drafted on government-sanctioned forms, as such authority is required to establish the authenticity of the proof of address.
Commonly accepted proof of address documents include government-issued address proof (such as the French national identity card in France, the Social Security number in the USA, or Aadhaar in India), driver's licenses, credit union statements (in the UK), tax invoices, rental agreements, mortgage contracts, utility bills (including gas, electricity, and water), fixed-line and broadband internet bills, mobile bills (postpaid), and more. In certain situations, even bank statements, social insurance statements, or credit card bills can be used as proof of address.
Elevating Address Verification with Contemporary Methods
Modern address verification techniques, particularly those utilizing government-issued address proofs, have transformed the way information is sourced from official databases. These advanced processes employ secure methods like OTP or PIN-based authentication to ensure that only authorized individuals gain access to government-derived address data. Some of these innovative methods also leverage Optical Character Recognition (OCR) technology, allowing real-time scanning and validation of uploaded address proofs, eliminating the need for manual verification.
OCR technology offers a highly accurate solution, with AI models that undergo regular updates and competitive benchmarking. With their cutting-edge technology, these solutions provide not only OCR capabilities to streamline customer onboarding but also offer swift facial recognition, generating matches within seconds based on a customer's selfie.
If you're in a field that requires enhanced identity verification on your application or website, these modern and secure solutions are readily available to meet your needs.
Why Is Proof of Address Important for Verification?
Proof of address is a crucial requirement for organizations seeking to confirm an individual's residence in a specific location within a given country. This verification process is essential for businesses, especially lenders, operating within a particular country, as it streamlines communication with customers and aids in the recovery process. Additionally, it provides valuable insights into a customer's financial profile, as individuals with similar income levels tend to reside in the same geographic area. Beyond these advantages, requiring proof of address also enhances security by adding an extra layer of protection against fraudulent loan applications. Fraudsters can no longer rely solely on someone else's ID to access a loan; they must also obtain or duplicate a valid address proof, making it more challenging for them to commit fraud.
Submitting Your Proof of Address: Best Practices
When submitting your proof of address documents, it's important to follow these best practices to ensure a smooth verification process:
Provide the Most Recent Address Proof:

 Depending on the lender's requirements, your proof of address document should be the most recent one available. For example, if you're using a rental agreement, it should be the latest version, and for utility bills, it should be from the current month. Lenders typically specify how recent they require the address proof to be.

Maintain a Single Document Version:

 Avoid making digital modifications to your address proof document after submission. If you discover errors or need updates, it's better to reapply for a new proof of address rather than altering the existing one.

Clearly Display Date and Signatory Information:

 Your address proof submission should clearly display the date of issue, the name of the signatory, and the issuing authority. This information is critical for the verification process, whether it's done manually or through OCR (Optical Character Recognition). Failure to provide clear information may result in processing delays or rejection.

Accurate Address Details:

 Ensure that the address provided in your proof is precise. While you can include nearby landmarks or reference points, they should not substitute the actual residence address. Including landmarks can be helpful for potential in-person verifications in the future.

Consider English Documentation:

 Although other languages may be accepted, submitting your address proof in English can significantly aid OCR detection. If manual verification is necessary and the verifier is not proficient in another language, using English documentation ensures a smoother process.
By following these best practices, you can enhance the effectiveness of your proof of address submission and streamline the verification process for the benefit of both you and the organization requesting the documentation.
Problems with proof of address documents
While numerous best practices are recommended by lenders and experts, it is important to acknowledge potential issues that may arise with proof of address documents. Common challenges associated with proof of address documents include:
Lack of Clarity in Address Documentation

Sometimes, proof of address documents fail to provide a clear or complete address, leading to potential complications. Ensure that your proof of address is presented with absolute clarity and precision to avoid any discrepancies.

Interchanging Permanent and Temporary Addresses

Misplacement of permanent and temporary addresses can disrupt the verification process and result in application rejection. To prevent this, maintain consistent and accurate address information during in-person verification.

Disparities in Proof of Address Documentation

Discrepancies may emerge when multiple versions of proof of address documents are submitted for the same address over time. Streamline the format of your proof of address documents, particularly for rental agreements, to maintain uniformity.

Absence of Trusted Signatories

Certain documents require witnesses to attest to their authenticity. If witnesses are added later or not present during document creation, it can hinder the proof of address verification process. Ensure trusted signatories are included in a timely manner.

Language Clarity and Consistency

In some cases, proof of address documents contain mixed or unclear language, including combinations of different languages or unaccepted language usage. To avoid issues, present your documents in a single, clear, and accepted language.
Before submitting your proof of address documents, follow these guidelines to enhance your verification success and streamline the process. By addressing these common issues, you'll significantly improve your chances of success in various applications and transactions.
FAQs
1. How can I obtain address proof for my Aadhaar card?
You can obtain address proof for your Aadhaar card by providing various documents such as Aadhaar card, driver's license, passport, voter's ID, and more. Most applications require an Aadhaar card, which serves as both identity and address proof. You can apply for Aadhaar at your nearest UIDAI center or online. If you're changing locations, rental agreements and utility bills can also be used to update your Aadhaar card.
2. How can I change the address on my Aadhaar card without address proof?
If you don't have traditional address proof, you can change the address on your Aadhaar card using an address validation letter. To do this, log in to the UIDAI portal, choose "Update demographics," select "update via secret code," enter the secret code, upload the 'Address Pin Issued by UIDAI' document, and save the URN number for reference.
3. Can one document serve as proof of both identity and address?
Yes, you can use a single document for both proof of identity and address. Officially valid documents (OVDs) like Aadhaar card, passport, NEGRA card, driving license, and voter's ID card are accepted as proof for both identity and address. However, the PAN card serves as proof of identity only. Information obtained from the UIDAI through e-KYC can also be considered as an 'Officially Valid Document.'
4. What supplementary documents can be used as proof of address apart from government-issued ones?
In addition to government-issued documents, you can use certain private entity documents as supplementary proof of address. These include water bills, electricity bills, or internet bills.
5. How many address proof documents are required for a single application?
Generally, only one proof of address document is required for a single application, unless there is a discrepancy in the documents provided.
6. How many times can I submit the proof of address document?
You can submit the proof of address document as many times as your lender accepts it. However, if your proof of address is rejected, you will need to reapply, and the entire application process will start from scratch.
7. What happens in case of a proof of address mismatch?
In the event of a proof of address mismatch, your loan application may be rejected. If approved and a mismatch is later discovered, it can negatively impact your credit score when you refuse to make payments, affecting your recovery process.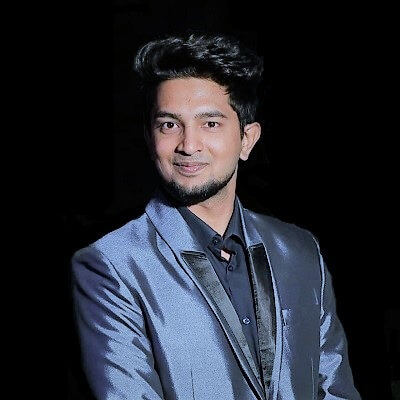 Sumanth Kumar is a Marketing Associate at IDcentral (A Subex Company). With hands-on experience with all of IDcentral's KYC and Onboarding Technology, he loves to create indispensable digital content about the trends in User Onboarding across multiple industries.