Esther Crawford, a Twitter official in charge of early-stage products, has stated that Elon Musk's $8 per month verification badge will not be based on verified identity. Rather, she stated that it is simply a paid subscription to which anyone can opt in or out.
Twitter's head of Safety and Integrity, Yoel Roth, also admitted in a Twitter thread that the company may need to invest more in Identity Verification beyond the paid verification system that will accompany its revamped Twitter Blue subscription. 
Why Twitter's blue ticks don't mean verified Identities anymore
Twitter has rushed to release a new version of its Twitter Blue subscription, the main selling point of which will be the ability to purchase a verification badge for $7.99 per month. This change is intended to make Twitter verification more accessible to users who were previously unable to obtain it under Twitter's previous system, which only granted the coveted blue-and-white badge to public figures, celebrities, politicians, journalists, and other high-profile individuals.
Twitter's previous system vetted who received the checkmark through a lengthy internal process that confirmed the person was who they said they were, so other Twitter users could be confident in that public figure's identity.
Now, Twitter appears to recognise that true identity verification — the kind that can't be purchased for $8 — has advantages. However, it's unclear where Twitter would draw the line in terms of who would need to have their identities verified further or how that would be accomplished.

Can Twitter handle spoof accounts without ID verification?
Roth detailed how the company would handle a situation in which a number of verified, blue-badged accounts engaged in impersonation in a thread in which he attempted to explain Twitter's differing policies around parody (which is permitted) and impersonation (which is not). This prompted him to share his thoughts on identity verification on Twitter as well.
Without a robust ID verification process, impersonation may become more difficult to enforce as the number of verified users on Twitter grows. To address this, Roth stated that Twitter will "increase the proactive review of Blue Verified accounts that show signs of impersonating another user," and if found, will suspend them.
Of course, following Musk's takeover of Twitter, Roth's Trust & Safety team has seen layoffs, potentially making such enforcement difficult. Furthermore, Roth explained that Twitter's previous system used verification to signal both authenticity (you are who you say you are) and notability (you are important in some way). The executive said he supports doing away with notability and instead focusing on "proof-of-humanness," implying that paid verification alone cannot be used to verify identities completely and that Twitter will need to do more work on this front in the future.
Why Identity Verification is a non-dismissible solution to Social Media Verification
Today, a number of social networks have begun to use facial recognition and AI to verify their users, raising privacy concerns. Instagram, for example, uses AI to scan "happy birthday" posts to see if a child lied about their age when signing up. Yubo requires all platform users to verify their age using a facial scan. While those methods are intended to ensure that minors have not lied about their ages on the platform, they could be used for other purposes. Video, in particular, is useful for identity verification; at one point, Amazon was screening third-party sellers using video to combat fraud.
In other cases, social networks have requested that users send a copy of their government IDs to prove their identity — Facebook does this in some cases, such as when you lose access to your account.
However, if Twitter intends to invest in "identity verification" for all of its users in the future, it will be interfering with the platform's fundamental nature and users' ability to remain anonymous — without being considered a spammer.
It remains to be seen whether Twitter will eventually rely on technology, manual vetting through a team (as it has in the past), or both. However, it is an area that will require continued attention as Twitter enters the Musk era. And solutions like IDcentral can be extremely beneficial in this regard, allowing for a biometric Face Match and ID verification with a frictionless process that is easily integrated as an API.
Learn more about IDcentral's ID Verification solution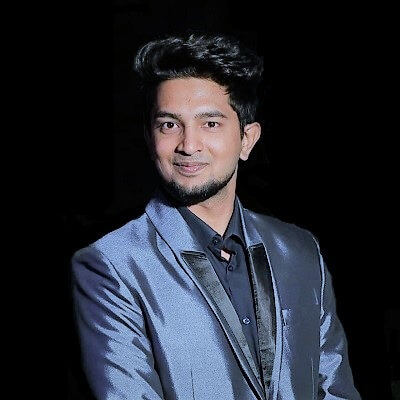 Sumanth Kumar is a Marketing Associate at IDcentral (A Subex Company). With hands-on experience with all of IDcentral's KYC and Onboarding Technology, he loves to create indispensable digital content about the trends in User Onboarding across multiple industries.