Passwords are difficult to remember and have ever-more-complex criteria set by individual platforms. They are also the main culprits for data leaks. 85% of data breaches are caused by human mistakes, and credential compromise is a key contributing element, according to the 2021 Verizon Data Breach Investigations Report. With AI enabled technologies like Face ID, more and more companies and users are opting for Identity Verification over traditional password verification.
Singapore's upcoming national facial identification service will substitute Face Biometrics and Identity Verification for passwords and tangible identity for secure digital procedures and transactions. Many leading industries are also quitting passwords, even if two-factor authentication, security tokens, and other methods can temporarily fix the problem.
Why is Identity Verification the best replacement for passwords?
Lack of identification is the main factor slowing down passwordless authentication. I'll explain. Passwords act as a barrier between the user and their identity, making it possible for anybody to assume their identity by stealing, cracking, or just guessing their password. The same holds for additional types of authentication, such as biometrics like a voiceprint, faceprint, or thumbprint. This is because it is not connected to a confirmed formal identification document, such as a driver's license or passport (e.g., the government).
By combining identity verification and authentication, passwordless processes will close that gap.
Which is better: Multifactor Authentication or Identity Verification?
What you know, who you are, and what you have are the three criteria that MFA normally asks users to meet. These may be hacked via a variety of techniques, including social engineering and malware.
Identity proofing involves employing biometrics, papers, and other elements to confirm that identity matches the user. The rising use of smartphones and the fast identity online (FIDO) standard have given passwordless authentication considerable substance in the modern day.
Since biometrics became common, security professionals have been daydreaming of a world without passwords for over 30 years. To reduce the requirement for knowledge-based questions, SMS codes, etc., we can now employ device biometrics such as Face Match or Face Trace on a registered smartphone as identification evidence.
New standards, such as NIST 800-63-3, are opening the door to a time without passwords by enabling identity-based authentication. For instance, banks mandate that a user add a biometric marker upon registration, such as facial ID verification, in addition to receiving a key, to begin the procedure with two factors that do not entail a login or password. By including a government-issued document in some way, such as scanning a driver's license, Aadhaar or passport, this may be enhanced even more.
How can Passwordless Authentication be achieved with Identity Verification?
Consumers that lack familiarity with Identity Verification processes might find it new and confusing, but these digital verification processes are ever-evolving to suit customers' needs and abilities. Setting up and customizing verification solutions is easier than ever before, the thresholds and ease of use in the applications can be adjusted to specific business and customer groups. Additionally applying global ID checks to comply with regulatory requirements such as KYC and AML can also be covered under a single process that's usually completed in under 10 seconds.
Passwordless authentication may also be made more comfortable and simple for consumers by giving a choice of methods, such as mobile ID verification through a trusted app on their smartphone or an online FIDO portal, either way, the process is similar and is direct enough for all consumers to follow and quickly verify themselves online.
Learn about the Identity Verification Process here
For businesses, to overcome procurement obstacles they can opt for API-based services that offer speedy setup and yearly licensing costs while leasing out the latest technology for the most secure and customer-centric solutions.
Conclusion
Identity-based authentication offers customers a seamless user experience and unbreakable security for the most sensitive corporate settings and consumer apps by combining biometric and document-based identity proofing to build a digital identity that can replace passwords. Passwordless access is becoming a reality thanks to new standards, but it must first converge identity verification and digital onboarding, which have traditionally been in distinct silos.
Learn more about IDcentral's Identity Verification Solution with AI Based Face Identification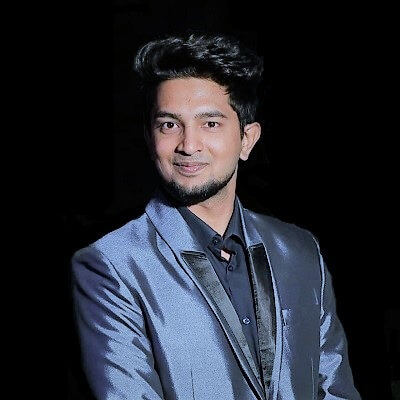 Sumanth Kumar is a Marketing Associate at IDcentral (A Subex Company). With hands-on experience with all of IDcentral's KYC and Onboarding Technology, he loves to create indispensable digital content about the trends in User Onboarding across multiple industries.