Verifying Aadhaar has become a crucial process for businesses and financial services alike. But we see a lot of customer churn due to failed verifications. The integration of Digital Aadhaar Verification can help stop revenue losses caused by these failed verification processes and the following customer drop-off. IDcentral with its newly launched Aadhaar Verification solution now has flexible workflows that can intelligently switch from UIDAI and Digilocker workflows for the lowest failure rates in the industry, ensuring a streamlined experience during customer onboarding.
Let's look at why online Aadhaar Verification is crucial and game-changing in Digital Onboarding and Identity Verification
What are Aadhaar Verification? 
With the development of technology and the passage of time, the customer verification process has elevated to a crucial stage in any onboarding or hiring procedure. To ensure that the client's information and identification are accurate, contact centres use identity verification processes.
The KYC procedure includes identifying individuals through the verification of documents, faces, utility bills as evidence of address, and biometrics, in addition to Aadhaar verification.
The API (Application Programming Interface) for Aadhaar verification is a straightforward call and retrieve interface. The API fetches and gathers KYC data, including complete name, date of birth, address, gender, and more, using an input of a customer's Aadhaar number and an OTP.
Aadhaar Card Verification is an easy way to conduct customer KYC verification and validate demographic information before conducting business with the customer.
Checking Aadhaar Before doing business with a customer is a simple process that can also comprise additional verification technology like face recognition biometrics or liveness detection to do customer KYC verification and verify demographic data using API.
Utilizing the information collected by the Unique Identification Authority of India(UIDAI), this technique allows for remote customer onboarding. Both biometric and Aadhaar OTP-based verification are available to customers.
Aadhaar Verification Online
Any organisation, financial institution, or other body that wishes to evaluate the dependability of its customers must use the Aadhaar verification API. India's national identity card, or Aadhaar, is used by every person.
What are the Aadhaar verification advantages over manual verification techniques?
Aadhaar and a customer's KYC may be verified in a matter of seconds using the Aadhaar verification API and automation. Aadhaar APIs also assist in accurately identifying a consumer.
Aadhaar API verification may be changed to meet the needs of the company and the manufacturing process.
Any device, including mobile, laptop, tablet, MacBook, etc., may simply implement APIs for Aadhaar eKYC verification.
The user-friendly and easy-to-integrate Aadhaar APIs provide for quick and easy verification.
Aadhaar Verification Process – How It Works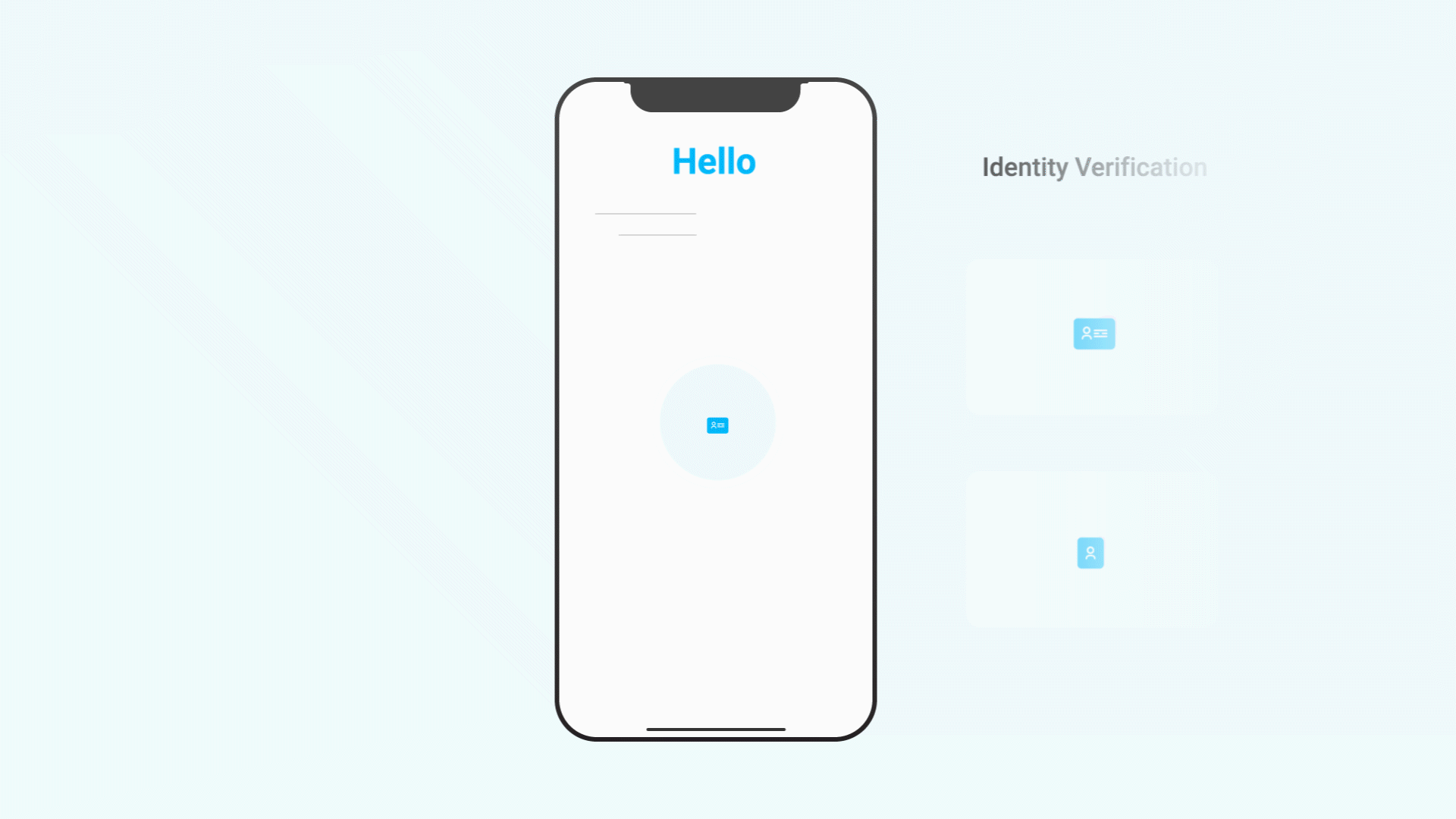 Aadhaar verification APIs are easy-to-use solutions for swiftly retrieving and verifying a customer's Aadhaar data. The downloaded Aadhaar XML file is used by the APIs to read out KYC data and authenticate it.
After the customer enters their Aadhaar number and OTP, banks, NBFCs, and other Financial Institutions (FIs) may confirm KYC by integrating with an Aadhaar verification API.
What is the process of Aadhaar KYC?
Step 1: The client inputs KYC data to be verified, including name, address, and birthdate.
Step 2: The client submits their Aadhaar number and gets an OTP on a mobile device registered with their Aadhaar.
Step 3: The KYC service provider generates and receives a client specific Aadhaar XML file.
Step 4: The client inputs the OTP that was texted to them.
Step 5: The client's name, gender, date of birth, address, zip code, and photo are obtained by decrypting the XML file using the Aadhaar OTP.
Step 6: The client's KYC is verified using the information that was retrieved and pre-validated.
Biometrics are also included in the Aadhaar verification step to enhance the identity verification process. At IDcentral, we provide biometric verification through Face Match and Face Trace technologies as well as Liveness Detection to check the presence of the individual from the ID.
IDcentral's Aadhaar Plus solution also comes with an alternative workflow, that reroutes the aadhaar detail extraction source from UIDAI, which experiences 30% downtime over the year, to Digilocker, which is also a secure source of information and supports citizen aadhaar ID verification.
How Aadhaar Verification is used for Identity Verification? 
Through an online electronic KYC service, UIDAI offers a method to confirm the identity of Aadhaar number holders. The cost of paper-based verification and KYC is greatly reduced by the e-KYC service, which offers certified rapid identity verification using portable solutions for businesses and finances.
This feature allows aadhaar ID verification by extracting the text out of the Image of the Aadhaar and matching it with Offline XML.
What are the fields contained in the Aadhaar XML when downloading/obtaining offline eKYC data?
Resident Name
Download Reference Number
Address
Photo
Gender
DoB/YoB
Mobile Number (in hashed form)
Email (in hashed form)
Which are then used to cross-verify with the aadhaar ID to authenticate the client.
How is Digilocker used in Aadhaar Verification?
With Digilocker's Aadhaar verification API, it is now feasible to complete Aadhaar KYC, in just two simple steps.
OTP is given by UIDAI for the Aadhaar number in the API for detail extraction.
Enter the Aadhaar number in the Digilocker Aadhaar API
This is especially useful for cases when high server traffic is observed which results in over 30% failed verifications. To ensure a streamlined customer experience, IDcentral switches from UIDAI to Digilocker workflows to keep the process functioning without any hiccups during onboarding or verification.
Businesses attempting to automate client onboarding and verification processes through their app or web portal can reek huge benefits from using the Aadhaar API to scale their processes and customer onboarding numbers.


What are the benefits of Aadhaar Verification for KYC?
Aadhaar verification APIs have improved and automated the procedures of several businesses. This extends to KYC verification, which is now a paperless eKYC process that provides many benefits,
A person's Aadhaar may be promptly and remotely verified by banks and other financial institutions, speeding up KYC verification.
There is an option for Aadhaar Verification at the time of check-in to boarding a flight. The entire procedure may be digitalized thanks to the Aadhaar API, which accelerates it.
Since it is employed in many buildings, including MNC headquarters and even traditional businesses, Aadhaar API aids in resource conservation.
Financial fraud poses a persistent threat to banks and can have detrimental impacts on their bottom line and image. Banks can lessen the likelihood of money laundering and other fraudulent activities by using Aadhaar verification APIs. Banks employ Aadhaar eKYC services to confirm a person's or organization's validity.
Furthermore, KYC verification is necessary when applying for a bank locker, a loan, a credit card, etc. The banks are in charge of making sure KYC compliance. There might be serious repercussions if the bank fails to provide the promise.
Aadhaar is a crucial identifying document that companies use to confirm the user's identity for customer KYC. Using Aadhaar Verification APIs is the best implementation of the process of Aadhaar card verification as well as the identity verification process while onboarding customers. The main advantage is the modular nature of the solution that allows for the integration of additional technologies like biometrics and complete KYC making Aadhaar verification crucial in creating a secure userbase.
Other than the sheer scalability of the solution, IDcentral's failproof API integration allows for flexible workflows that can intelligently switch to a functional source to fetch and verify user Aadhaar card.
Try IDcentral's Aadhaar Verification API solution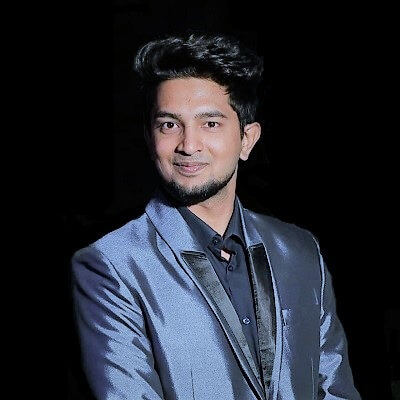 Sumanth Kumar is a Marketing Associate at IDcentral (A Subex Company). With hands-on experience with all of IDcentral's KYC and Onboarding Technology, he loves to create indispensable digital content about the trends in User Onboarding across multiple industries.