What does Automated Onboarding exactly mean?
Definition: Automated onboarding is a process designed and scripted before user onboarding. It is an entire user or customer onboarding process that doesn't require real-time human interaction and is frequently supported by in-app messages and instructions that are specifically created to ensure a positive onboarding experience and, therefore, customer satisfaction. 
Though the word automated might sound otherwise, an automated onboarding process can be highly personalized and can still decrease costs and save time by streamlining the processes of identity verification, AML checks, real-time face verification and ID checks into a combined, seamless process that can be finished in seconds. Because manual processes are too expensive and inefficient, an automated onboarding process has become a must-have for many businesses.
Thus, to sum up, automated onboarding is the kind of onboarding when two-way contact between the potential client and the company representative is not required.
It may be carried out using various onboarding Digital onboarding API features, with various integrated processes. It can also be triggered or scheduled to occur at a specific time.
How is it superior to a manual client onboarding procedure is now the crucial question.
Let's explore the advantages and simplicity of API-based digital onboarding solutions.
Why automate the onboarding process?
It's possible that no firm should use an automated onboarding procedure. Yet, for the majority of SaaS companies with more than a few customers who aren't necessarily well-known, user onboarding automation may save time, cost, staff effort, customer effort, and cognitive load.
Some of the merits and downsides of the argument between human and automated onboarding are simple to agree with.
A more intimate and detailed manual customer onboarding procedure is used.
On the other hand, it also costs more and takes longer on both ends of the onboarding process.
There is no doubt that a lot of work goes into conventional onboarding, with 1:1 conversations, follow-up emails, and specialised roles for guiding users through various business processes and manual chores.
Automated onboarding procedures, however, are frequently very different, if not the reverse.
The speed of authentication and identity verification prior to launching the process is also more streamlined and quick in an automated onboarding process, even though it is less specialised than a manual one. An automated onboarding process can also be more cost- and time-efficient for both the customer and the rep.


These are now open to interpretation based on the particulars of each firm. Nevertheless, facts aren't. Here are some facts to get you started:
81% of all consumers attempt to resolve their issues on their own before speaking to a professional, and 67% of users would prefer to utilise self-service than do so.
Customers want firms to offer self-service capabilities so that users may assist themselves without contacting customer care, according to 79% of consumers.
Your clients can handle it on their own, that much is obvious.
These are post-onboarding circumstances, of course, and rely more on customer assistance than onboarding.
Nevertheless, before using a manual onboarding procedure, you might want to consider the following:
Does my product require manual onboarding since it is so complex?

What kind of clientele do I have? Do they need onboarding in person?

What exactly constitutes a flawless onboarding process, and how may I improve upon it?

Given the size of my organisation, which would be more cost-effective: using onboarding software or manual onboarding?

Is it possible for me to implement an automated user onboarding procedure for new employees as well? 

How will a transformation to an automated onboarding procedure affect the employee experience?

What would be ideal for my experience as a customer?
Having issues responding to these questions?
Read IDcentral's detailed blog on Digital Onboarding vs Traditional Onboarding for a list of benefits to help you understand scalable, automated user onboarding better.
How do you automate the user onboarding process? 
The process of digital onboarding is simplified and user-friendly. It involves real-time client data collection and processing, which is necessary for promptly identifying money-laundering issues. Every lag time offers fraudsters the opportunity to commit their crimes.
Collecting personal information and confirming identification is made easier with digital onboarding options. Machine learning and automation, which reduce human participation and increase accuracy, enable digital online onboarding. Comprehensive personal information may be safely provided by the customer, and it will be swiftly checked.
The procedure involves a number of ID authentication techniques, including real-time ID checks, Face Match biometrics, and others that may be carried out online, frequently by only uploading certain data. Your business can quickly confirm that the client is genuine and can be onboarded quickly. 
Read IDcentral's blog on Digital Onboarding Processes to learn more
Conclusion
Overall, the message is obvious. Automated onboarding is always the better choice if you don't only have a lot of high-profile clients.
Instead of designing an onboarding sequence that needs ongoing maintenance, you can utilise the saved time, money, and developer workload stacks to enhance your product with integrated identity verification, complaince screening and biometric verification features. 
Moreover, a client onboarding process that is automated may be utilised to improve the employee onboarding process, and software that is designed for client onboarding automation can also be personalised with variable thresholds of verification steps to be used to automate staff onboarding. 
Try IDcentral's
Digital Onboarding API and SDKs to
create and automate your User Onboarding Flows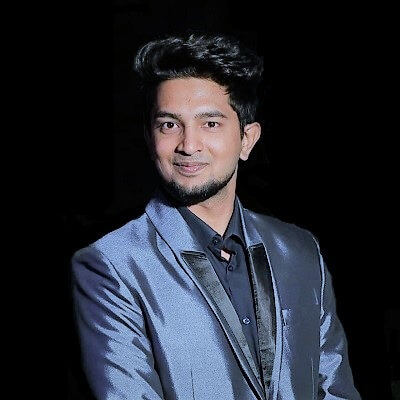 Sumanth Kumar is a Marketing Associate at IDcentral (A Subex Company). With hands-on experience with all of IDcentral's KYC and Onboarding Technology, he loves to create indispensable digital content about the trends in User Onboarding across multiple industries.