Over the last 3 years, Identity Verification in India has seen a marginal boost in the number of verifications conducted digitally. The market growth in the identity verification sector comes as an effect of the disastrous pandemic that caused record-high identity theft, ATOs, and numerous other frauds all initiated through fake identities, resulting in rapid innovation in identity verification API.
Through the introduction of Identity verification as a service, API-based ID and face checks are now flooding the Indian market allowing digital finance, insurance, crypto exchanges and many other industries to scale and secure their user platform seamlessly.
Indian Identity Verification APIs verify user identity through a very long list of identifiable IDs, primarily PAN and Aadhaar cards issued by the government. Combined with the rapidly digitising landscape of Indian businesses and finance platforms, ID verification APIs in India are undeniably crucial for both regulatory compliance as well as fraud deterrence. 
Identity Verification APIs: KYC Verification APIs
KYC verification usually includes the verification of a user's presence as well as an ID check verified against a genuine Indian government ID document like an Aadhaar or PAN card. 
What are the steps involved in KYC Verification?
Usually requiring a liveness check using either passive or active liveness detection, the customer's presence as well as the face is to be verified for KYC verification. Through the use of easy plug-and-play liveness detection API and face verification API, integrating liveness checks into existing user onboarding flows is uncomplicated. 
Aadhaar authentication API or PAN card authentication are also successively used after the liveness detection to verify the ID of the user. ID verification APIs can also be separately used to verify ID documents or perform offline aadhaar KYC. 
These key steps can be merged using video KYC verification APIs, that perform either an aadhar card validity check or PAN no verification in real-time while the user is on a video call. A video KYC solution not only ensures a user is genuine but also helps comply with regulatory requirements in the finance sector. 


What are the types of API used in Identity Verification India?
PAN Verification API
One of the simplest methods to confirm someone's identification is to use the PAN Verification API. The PAN verification API collects information from the PAN card's front picture and checks it against pre-validated information acquired from the ITD database.
The BFSI (Banking, Financial Services, and Insurance) industry benefits from PAN verification API. It may be used as a tool in the economy to monitor financial transactions and to stop identity theft and fraud.
Passport Verification API
An easy procedure for confirming a person of international importance's identification is with the Passport Verification API. OCR technology is used to extract data from the submitted photos using the front and rear images and passport file numbers. The information is taken from the public database, matched, and confirmed.
The passport verification API is useful for nationality checks, international travel, studying abroad, working with clients from other countries, and dealing with representatives from global corporations.
Voter ID Verification API
Another quick method of identifying a person with basic personal information like name, father's name, date of birth, age, gender, address, and ID number is the Voter ID Verification API. Through the use of OCR technology, information is retrieved from uploaded or scanned photos and cross-checked against voter data that has already been pre-validated in the historical government database.
When there are no additional restrictions, voter ID verification is frequently employed to confirm a person's identification.
Driving License Verification API 
The KYC process may be expedited by quickly verifying user data using the driving licence API. The method of employing OCR for extraction and pre-verified data for validation is the same as what was described above. The Driving License verification API extracts the information on the driver's licence. Which then retrieves the pre-validated information on the individual to compare and verify the match between the two sources.
In order to sell insurance and policies online, the insurance industry needs these APIs to identify authenticated users.
Aadhaar XML Verification API
Aadhaar XML Verification is a KYC verification method that uses the relevant Aadhaar number and OTP to extract and validate user data from a downloaded Aadhaar XML file. Because it is connected to other government-issued ID proofs and can be used to verify all other information about an individual, the Aadhaar verification API is one of the practical methods of eKYC verification.
The most popular and trustworthy API is Aadhaar XML Verification API since it checks all required data and provides biometric confirmation. The OTP function serves as double authentication and confirms the person's identity.
Bank Account Verification API
Businesses may use APIs to include bank account verification into their software programmes, expediting the procedure and lowering the possibility of mistakes.
The market for worldwide bank account verification is anticipated to increase at a CAGR of 16.7% from $4.8 billion in 2020 to $10.4 billion in 2025. The requirement for compliance with regulatory standards and the rising need for reliable and secure payment systems are the main drivers of this rise.
Advanced algorithms and machine learning are used by bank account verification APIs to validate bank account information. These APIs may verify account information such as sort codes, bank account numbers, and other.
You can also do further checks, such as determining if the account is still active and whether it is permitted to accept payments.
Many software programmes, such as payment gateways, e-commerce platforms, and accounting software, can incorporate bank account verification APIs. Businesses may verify bank accounts without having to navigate between apps or manually check the information by integrating these APIs into software applications.
What are the benefits of using Identity Verification services in India?
Driven by API-based solutions, identity verification services in India are focused on delivering a balanced solution by streamlining customer experiences while also keeping online platforms fraud-free right from the user onboarding process. ID verification API ensures digital KYC verification within a few minutes on online platforms. The most practical method of verification is through an API since it is quick, secure, and requires less personal data to be shared online. The additional advantages are:
Instantaneous Verification
Real-time API platform ID verification processes guarantee the individual's legitimacy and eliminate any possibility of identity theft. Verification is possible right away in a real-time procedure.
Quick Onboarding
ID verification APIs provide the capability of easy & hassle-free onboarding by assisting in the creation of expedited validation procedures.
Precise Authentication
The verification procedure is carried out via the Fast and Secure Authentication ID Verification API independently of any third parties. It accelerates the procedure of digitally onboarding a customer, hence securing the digital platform. The majority of fraudulent activity may be stopped by using web app firewalls and API gateways to reduce online dangers.
Low TAT for Vital Processes
The productivity and efficiency of the enterprises improve at an incredible rate thanks to simple onboarding and seamless digital KYC, which reduce TAT by up to 50% and operating expenses by 85–90%.

IDcentral's AI-based Identity Verification API
Including our best solution in Document and Face verification, IDcentral's Identity Verification API verifies IDs and user faces in real-time allowing for precise verification of users signing up on a platform. 
KYX solution is another API from the IDcentral arsenal that also allows for KYC checks made possible through offline aadhaar KYC or PAN verification APIs that can instantly verify and onboard customers while complying with regulatory requirements placed specifically by the Indian government. 
To learn how your business can benefit from Identity verification, reach out to our experts at IDcentral for a quick call.
Try IDcentral's Identity Verification API with AI-based ID & Face Verification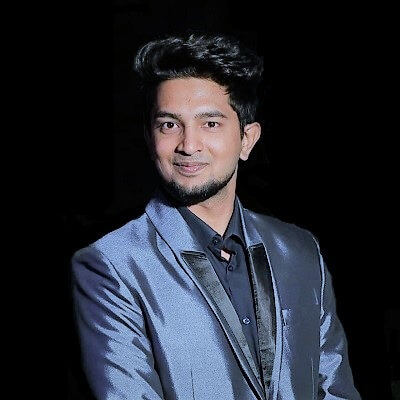 Sumanth Kumar is a Marketing Associate at IDcentral (A Subex Company). With hands-on experience with all of IDcentral's KYC and Onboarding Technology, he loves to create indispensable digital content about the trends in User Onboarding across multiple industries.