Customers and regulators are increasingly scrutinizing your Digital Onboarding procedure, and fraudsters are becoming more sophisticated. Verifying your online consumers' real-life identities is an increasing problem and requirement for organizations across industries.
There are numerous options available to assist businesses in determining the genuine identity of their online customers. If you're in the market, you'll quickly realise that Identity Verification and Digital Onboarding requires a finesse unlike other technical solution that only function in the background. ID Verification on a digital onboarding portal is interactive with the customer, so having a failproof and flexible system can be a key factor in scaling your business and also reduce customer drop-off.
Global spending on digital identity verification checks are also predicted to rise from US$11.6 billion in 2022 to US$20.8 billion in 2027, and is expected to reach US$40 billion by 2032. Making Digital Identity Management the next biggest factor in helping online businesses thrive. How you handle your customer onboarding will be crucial to signing up your customer.
With so many vendors available ID verification and Document authentication, how can businesses assess vendor solutions to ensure they meet their own and their customers' needs?
The best online identity verification solution for your customer ID proofing can only be decided with rigorous tests to guarantee the solution you select is accurate, meets regulatory requirements, and provides a great user experience. An easy place to start is with the features a solution provides that others do not.
Our infographic provides you a quick visual of the best practices and 7 feature-rich solutions to assist you in configuring the solution for your business and customers.


Find the related Whitepaper to help you setup a successful Digital Onboarding Platform for your business in:
About IDcentral :
IDcentral a division of Subex, which today serves more than 75% of the world's top 50 telcos. Founded in 1992, the year when the video-telephone was launched, we have been part of the evolution of mobile technology. Over the years, Subex has defined customer focus, technical sophistication, delivery maturity and resilience in a world which brings new challenges and radical shifts every day.
Today, IDcentral extends the vision of Subex by plugging the gaps in customer journey through a solution suite which uniquely combines Artificial Intelligence, Machine Learning to detect fraud & analyze data to provide better insights to the customers.
Try IDcentral's AI based Digital Onboarding solution with Integrated ID Verification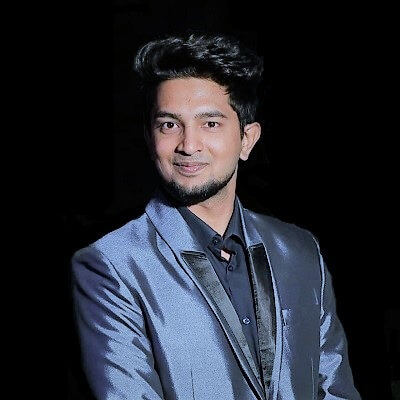 Sumanth Kumar is a Marketing Associate at IDcentral (A Subex Company). With hands-on experience with all of IDcentral's KYC and Onboarding Technology, he loves to create indispensable digital content about the trends in User Onboarding across multiple industries.