Identity verification is the first and significant part of any business transaction. Traditionally, businesses have been relying on tacit agreements and physical copies of Government approved identity documents for stakeholder identification and verification. As the world gets smaller, thanks to digitisation and technological advancements, businesses are presented with a wonderful opportunity of interacting and transacting with individuals in any corner of the world. Of course, there are a plenty of challenges, but every challenge provides us an opportunity to innovate and redefine the way of doing things.
In a Volatile, Uncertain, Complex and Ambiguous world, it is essential to standardise and digitise the process of Identity verification. There could be diverse forces at play like the Government interference, data privacy laws, disparate data sources, different forms of digitised data etc which may hinder Digital Identity verification. Hence, it becomes crucial to identify credible alternate sources of data that can be harnessed to establish digital identity of individuals in real time. In our daily lives, we live in a symbiotic world where we avail various services like telephone, financial services, insurance policies etc. A composition of attributes like data and subscription footprints can be intelligently stitched together to come up with a digital identity which aims to allow identification of an entity online through electronic means.
The process of identity verification is industry agnostic, making identity verification an essential component in every transaction and industry. Establishment and usage of digital identity based on alternate data can have a disruptive effect in the landscape of business. The coverage and inclusiveness that can be brought in, especially in countries with no formal identity is nothing short of a herculean task. As the popular saying goes, "With great power comes great responsibility", Digital Identity data should be secured and protected from any misuse and abuse conforming to the data regulations in place.
Your one-stop-shop for Digital Identity solutions!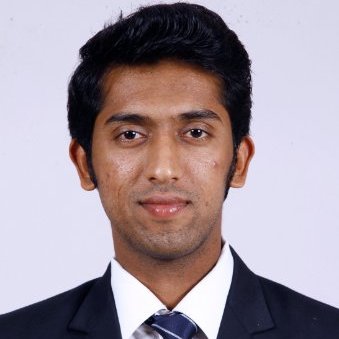 Keerthi Ram is a Product Manager with close to 6 years of experience in Product Management, Business Consulting and Digital Transformation in domains like Retail, CPG and telecom. Keerthi holds a management degree from KJ Somaiya Institute Of Management Studies and Research, Mumbai specialising in International Business and a bachelor's degree in Computer Science.