Onboarding companies have been on a digital-first trajectory for years now, which spurred in the wake of COVID 19. A lot of companies had to bear the brunt of this catastrophe, and a lot of them survived grasping the straws of transformation through digital onboarding. But the real winners of this re-ordering were the once who got an inkling that transforming digitally was just a pre-requisite, it is the 'Customer Experience' which will keep the ball rolling. With an overabundance of alternatives and ubiquitous access to pricing and product information, consumers have little reason to remain loyal to a particular brand. 'Customer Experience' is hence the next battlefield for companies to create an edge.
Every interaction that your customer has with you is an opportunity for you to make an impression. Personalization, omnichannel approach, and a frictionless communication process – these three are the core points of refined customer experience. Customer experience is not just about sales, the goals are to target the right audience, at right time, send product updates, demonstrate the best ways to use them and, as a result, carefully involve (or re-involve) the customer in the ecosystem. Upal Pradhan, Business head of IDcentral– A Subex company says, "Our busy lifestyles demand convenience and instant gratification. As a company, all we need to do is develop digital empathy towards our customers. Digital footprints of the customer provide real time inputs, giving businesses the ability to demonstrate empathy toward their customers. It gives them the power to assess a customer's needs and demands not just material demands based on demographics but emotional and situational based on behavioural data. Incorporating these emotions into responses and finding the most appropriate communication based on a customer's preferences, previous transactions, and browsing and mobile activities helps build customer trust, loyalty, and satisfaction while providing lifetime value for companies".
Digital onboarding is the first step of customer interaction. Despite all the talk about delivering a great customer experience, most companies stumble out of the starting gates in the early stages of building a new relationship. Filling out lengthy forms, answering difficult questions, searching for long-lost documents, and signing each piece of paper multiple times can lead to terrible experiences and high application attrition. According to a research, 51% customer abandon the sign-up process because it is time taking.
Many companies have fragmented processes which becomes a hurdle to seamless experience. Customer onboarding is often viewed as a routine process instead of a huge opportunity to build relationships. Consequently, there is minimal focus on efficiency and scaling up—the onboarding process for the clients is constrained by product-based silos and disconnected systems. Client onboarding requests can come through different channels and involve several e-mails, paper documents, and faxes, as well as frequent manual intervention. For the client, the absence of clear information on the status of their onboarding becomes frustrating. Additionally, the lack of a centralized view of a client can lead to potential dropouts. Losing a customer, without even trying the product/ service due to incompetent onboarding system is a huge loss to the company. Make onboarding experiences as convenient as possible, even in more complex scenarios. Include different products and services that might not share the same processes (like checking the eligibility of a more complicated service in detail for an individual person).
According to one of the surveys, 85% of financial institutions currently offer digital account opening, and 60% want to improve the customer experience and acquire new customers digitally this year. But they face significant obstacles.
While security and trustworthiness continue to be critical attributes, more consumers are choosing their banking providers based on a convenient, frictionless digital experience.80% of financial institutions identified improving the customer experience as their number 1 business objective in the digital account opening process in 2020. IDcentral's suite of onboarding services provides end-to-end eKYC solution that helps onboarding the customers with ease without compromising the security.
It was mentioned in a McKinsey report that 'Customers who are highly satisfied with their digital experience are two-and-a-half times more likely to open new accounts with their existing company than those who are merely satisfied. They are also less sensitive to price and generate more positive word of mouth.' It's about time that not only financial institutes, but companies from other sectors to prioritize CX over everything.
Try our 6-months free e-KYC solution now.
The article is originally published at apty.io.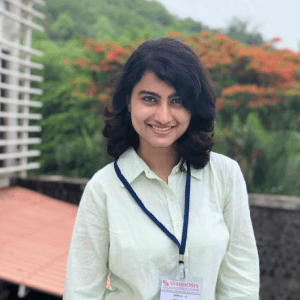 Ayesha Kapoor is currently working with IDcentral (A Subex Company) as a growth Marketer. She is a post graduate in management from Symbiosis Institute of Digital and Telecom management with marketing as her majors. She is creative head who loves to read and explore different avenues in the field of Marketing, Branding and Advertising.