The constantly envisioned digital world is now here; The age of digital change for companies of all sizes and industries worldwide was sparked by the pandemic. This digital sprint has given rise to spontaneous inadequate structures for digital identity management and digital onboarding while also creating various issues to be solved in Identity Verification processes.
A survey shows, 90% of financial and insurance companies have quickly adopted digital business operations and customer onboarding, but 64 per cent of them still say identity verification is a challenge when onboarding individuals.
Another survey conducted highlights the reason why. It says 83% of customers are frustrated with the complexity of creating new online accounts and 60% would abandon account opening if identity verification takes more than 40 seconds.
In other words, Digital identity proofing entails far more than simply adhering to KYC and AML requirements. Businesses now need to be able to verify identities digitally and remotely while keeping customer experience as a top priority.
Let's see the top 3 questions that define the Digital Identity trends 2023;
How is Digital Identity used to inspire customer confidence?
As exemplified by our in-house experts at IDcentral, the new mode of online transactions and businesses have constantly faced problems arising from simpler sources like customer churn caused by complex onboarding procedures to more serious issues like synthetic identity fraud and compliance challenges.
Whether it's ID cards, health cards, passports or driving licences, we've long relied on various forms of physical ID to prove our identity. But as we move to a digital society, organisations need to find ways to verify customers' identities remotely – and this is where the problem arises. In an online world, how can the person and the business on both sides of the interaction know that who they are dealing with is a genuine and trusted party?
Digital identities help to bridge this gap. Essentially, a digital identity is a collection of personal information about you that exists online and can be connected to your actual identity. It's a reusable, electronic proof of identity issued by a trusted authority with a known level of assurance. As it's cryptographically secured, it allows individuals to have greater privacy and data protection than a traditional form of identification.
How is Identity Verification used to extend Digital Trust?
The basics of digital identity can easily be applied to identity verification, particularly at the account opening stage when bridging the physical/digital gap is especially important. What's more, 84% of consumers think it's important to accurately verify their identity online when opening a financial services account, with 60% saying the same for opening a healthcare account and 32% agreeing this is required when opening a gaming /gambling account.
In this scenario, organisations can compare a user's selfie to a photo taken of a government-issued ID, like a driving licence or passport. Using biometric technology, this process can deliver a definitive "match" or "no match" decision within seconds. This adds a critical layer of Face-Match technology that protects against stolen IDs and allows organisations to accurately verify whether the ID document truly belongs to the person making the transaction, thus creating a digital identity. In addition, liveness detection can be layered to ensure the person holding the ID is physically present during the transaction. This protects organisations from advanced spoofing attacks by ensuring the images captured during onboarding are from a real human and not a spoofing artefact.
Establishing this level of trust with an organisation is highly valued by consumers. Internal research showed that adults were more likely to engage with certain organisations if they have robust identity verification measures in place. For example, 57% would be more likely to engage with a financial services organisation online while 51% would be more likely to engage with online healthcare services.
How does continuous Identity Proofing help secure finances and transactions?
This tactic doesn't need to be on sign-up only, though. The method can be used to continually verify users and provide even more identity assurance, which is particularly important in higher-risk scenarios like online banking. By requesting the user to take a fresh selfie every time they log in to their online account or app, this generates a new biometric template. This can then be compared to the original biometric information captured during onboarding to unlock the user's digital identity in seconds for continuous authentication.
The government's plan to introduce digital identities is a positive step in addressing identity fraud and based on the data when utilised for identity verification, digital identities can even provide a competitive advantage. To ensure that customers and transactions are always protected, organisations should harness the power of this technology, tapping into the benefits to create an ecosystem of trust that stops identity fraudsters in their tracks – something particularly important in an era of continual data breaches.
IDcentral helps you automate information extraction from customer documents or pictures of documents so you can quickly verify these on the go. The Identity Verification service we provide is designed to extract, classify, and validate documents against government databases with high precision, and this data is fed into onboarding applications. It also recognizes low-quality images, rotated images, and any format, and delivers high accuracy without errors.
 IDcentral provides industry-leading solutions in digital onboarding through:
Online document verification technology for instant verification
Allows customers to submit pictures of documents
Intelligent extraction of relevant details without manual intervention
Capture related customer information from authorized sources
Augment customer data from other sources to increase accuracy
Enabling self-serve verification processes
Enhancing customer satisfaction
Securing onboarding processes from identity theft
Try IDcentral's Identity Verification solution with AI-based Liveness Detection and Face Verification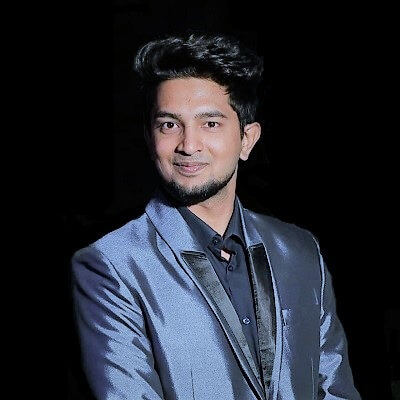 Sumanth Kumar is a Marketing Associate at IDcentral (A Subex Company). With hands-on experience with all of IDcentral's KYC and Onboarding Technology, he loves to create indispensable digital content about the trends in User Onboarding across multiple industries.