Historically, the hospitality industry in India did not devote considerable resources to fraud prevention, but this is changing. The scope of fraud in the hospitality industry is becoming more popular, and the Indian hospitality sector must implement tactics and technologies to mitigate these risks. Some of the problems an online hotel booking suffers if it does not have a comprehensive and dynamic fraud plan in place to identify and prevent developing attack vectors are damage to their brand's reputation, loss of its most loyal consumers, and a decline in their bottom-line profitability.
Read ahead to find out what is causing the increase in fraud in the hospitality industry and how Identity Verification can be used for credit card fraud detection
What is causing the increase in fraud in the Hotel Industry? 
Numerous hotels and other service providers come under the hospitality sector have revised their booking and check-in procedures as a result of the easing of COVID-19 limitations and the lingering dread of contact that the epidemic left on many customers. Many resorts and hotels have adopted contactless check-in and check-out procedures using hotel applications and smart keypads.
The year 2022 saw an increase in global tourism of more than $8.6 trillion, which the media is referring to as "the summer of vengeance travel." With those additional internet reservations came a new influx of scammers and financial frauds in the hotel industry. Account takeover fraud, loyalty fraud, card testing, and friendly fraud all rank highly among the newest fraud techniques.
According to recent statistics, the majority of travel merchants have made preventing fraud and chargebacks a top priority for this year. Many of them have also increased their employee sizes to handle the volume as fraud incidences have increased. Hoteliers and resort managers should equip themselves against increased fraud charges through education, awareness, and prevention as many businesses get ready for a future recession.
Contactless check-ins eliminate the possibility for hotel staff to authenticate a guest's ID and validate ownership of the credit card used to make an online hotel room booking, opening the door for skilled fraudsters to create false accounts using stolen credit card information. Using an Identity Verification solution helps verify customers' identities and their documents both online and on-site while also being quick, accurate and convenient to not cause any friction in the serving process.
As online hotel bookings can be made and enjoyed before a hotel executive has time to check the order for fraud, last-minute reservations are particularly vulnerable to fraud. The majority of the time, the cardholder will hold the hotel accountable for any theft of payment card details or identity documents and take their future business elsewhere, regardless of whether the fraudster acquired access to the account via hacking into the hotel's system or through a third party. Fraudulent behaviour might cause a firm to lose a devoted customer's confidence.
Frequently, while reserving a hotel, a credit card will only be charged at check-in or check-out. By the time the check-in date arrives, the cards have frequently been rejected or deactivated, leaving the hotel reserves to be emptied for the loss of the no-show or cancellation costs. This provides fraudsters plenty of time to verify the status of the card, and use or sell the card information. By restricting hoteliers from renting out rooms to paying customers, card testing also has an impact on inventory management and income.
The easiest approach for hoteliers to resist sophisticated fraud is to use fraud protection solutions that can swiftly verify the identity and documents of the cardholder. Every aspect of a booking must be scrutinised, including biometric identity, document authenticity, regulatory compliance, and so on. Often, merchants that rely on manually checking customers' genuinity for fraudulent activity are too late to stop the fraud or are unaware of growing dangers and fraud patterns, not even knowing what to look for.
Advanced Identity Verification technologies can determine a customer's genuine identity with very little information by using face identification and document verification through cross-checks with databases on a large network of retailers across geographies and sectors.
Advanced credit card fraud detection using machine learning that uses machine learning can make rapid choices and respond in real-time to ensure that travel merchants and booking agents can accept orders without delay.
By removing the stress of manually evaluating orders for fraud, hotels and customer service professionals can focus on better servicing their customers and growing their companies. Furthermore, fraud protection systems may provide a full financial guarantee against chargebacks as well as chargeback management services.
Implementing adequate fraud prevention would help hoteliers to fully capitalise on the global tourism renaissance occurring this summer and enjoy a substantial income rise.
The hotel business is where almost one-third of all occurrences of credit card fraud starts. There are several different types of credit card fraud that can be committed by either an insider (an employee) or an outsider (guest, vendor, or third party).
What is Credit Card Fraud?
Credit card fraud is when a con artist makes unauthorised purchases from your account using your credit card number, PIN, or a credit card that has been stolen from you.
Credit card fraud is the unlawful or careless use of another person's credit card information for personal expenditures. Identity theft includes credit card fraud, which is more prevalent today. Scammers begin transactions from your account without your awareness by using your card information to carry out immoral acts. These occurrences have made credit card security necessary.
How does Credit Card Fraud work in the Hotel Industry?
False Account Credits
When a visitor checks out of a hotel and pays the entire sum owing with a credit card, this form of fraud frequently takes place. Even if the hotel did not get a complaint from the passenger, the front desk cashier adjusts for a "guest complaint" and refunds the cashier's credit card after the guest departs.
Hotels may stop this kind of fraud by demanding manager consent for any modifications to a guest's bill and by checking the credits without first running a report of the hotel's debits using its property management software (PMS). This report might help you find instances where credit cards are issued without accompanying debit charges.
Use of a Skimming Device
Quick-service restaurants are prone to this kind of fraud, but it can also happen in hotels and other hospitality establishments. The majority of the time, organised crime targets low-wage workers to commit fraud. In such cases, a fraudster equips a cashier or server with a covert hand-held skimming device so they may read the magnetic strip of a customer's credit card and record the data on it. The fraudster pays the employee for each credit card he or she may steal. Organized criminal groups utilise credit card data to build fake credit cards that may be used to make unauthorised purchases. By comprehending the fraud strategy and informing supervisors of the scam, this behaviour may be reduced.
Due to their mobility and simplicity of use, handheld credit card swipe machines are widely used in European businesses and have begun to gain some traction in the United States. Using "chip and PIN" card readers can also lessen the incidence of skimming fraud. Losses from disputed credit card transactions must be paid for by businesses that don't employ chip and PIN card readers.
Fake Credit Cards
This kind of fraud happens when the culprit books a hotel stay and then uses a fake credit card to pay for expenses incurred while they were a hotel guest. Typically, hotels learn about the fraud after the guest leaves and the credit card company reverses the payment, by which time it can be too late to make up the loss.
By asking front-desk workers to check the name on the reservation with the name on the credit card and another form of identification, such as a driver's licence, hotels may help avoid this kind of fraud.
The same credit card used to make the reservation should also be used when visitors check in at hotels that want advance payments. Front-desk workers must pay close attention to bookings made for same-day check-in since thieves sometimes use stolen credit cards straight soon to prevent card cancellations by the owner through early detection.
Hacking
Because hotel reservation systems save sensitive credit card information for a large number of visitors, hackers frequently target hotels. If a company's computer system is compromised, it can take months before anybody realises what happened. As a result, the company might not immediately realise what happened. Hacking events affect everyone, not just the people whose personal information was stolen. The owner of the hotel must take action by alerting any potentially impacted guests, hiring specialists to assess the degree of penetration, and purchasing new and enhanced monitoring equipment. A hotel may experience severe financial hardship in addition to potential reputational harm.
Vendor Fraud
In order to exploit an organization's accounts payable and/or payment system for illicit personal benefit, a fraudster engages in vendor fraud. A frequent type of vendor fraud in the hotel sector is the use of bogus vendors. The accounts payable clerk of a hotel or restaurant can commit vendor fraud by establishing a fictitious vendor file that they are in possession of and arranging for the company to pay the fictitious vendor. A chef making orders via a favoured vendor in exchange for kickbacks or a vendor supplying less than what was purchased with the chef receiving a bribe for the difference are both examples of vendor fraud.
Coupon Fraud
Typically, this scam happens when a consumer pays their payment in cash. As an illustration, a restaurant may sell a coupon for $10 off the cost of supper. When a consumer orders supper at a restaurant, they pay with cash and are unaware of the coupon offer. Following the client's departure from the restaurant, the waiter deducts $10 off the bill and presents the customer with a voucher that they saw in the advertising. The waiter then gives the customer the remaining cash and coupon as if they had given it initially.
What are the current Fraud trends in Hospitality Industry?
The bulk of hotel bookings are made through card-not-present channels, such as the phone or the internet, but in order to get their room keys, guests are often required to check in with a credit or debit card and a photo ID.
Before the introduction of EMV (Europay, Mastercard, and Visa), responsibility for unauthorised credit-card bookings was shifted to the card issuers after the card was swiped at check-in. With the implementation of EMV, if a hotel swipes a card at a point-of-sale terminal that supports EMV, responsibility stays with the credit card issuer. However, if a counterfeit card is used at a point-of-sale terminal that isn't EMV-enabled, responsibility is passed to the hotel brand.
EMV terminals have been installed at many sites, but those that haven't are expected to experience a rise in fraudulent chargebacks from the acquirer.
Account Takeover/Loyalty Fraud
The management of account takeover and loyalty fraud is becoming more difficult for hotels. The largest point balances are frequently accumulated by your most productive and devoted clients, and these reward levels may be an easy target for fraudsters to take advantage of. Unfortunately for hotels, account takeover and loyalty theft can cause guests to accuse the hotel of failing to secure their points, even if the login information was stolen from another company.
Fraudsters test login credentials using automated scripts when they have access to hacked account login information. Once inside, the scammers swiftly transfer the reward points out of the account of the victim, then utilise those points to purchase gift cards and make hotel reservations.
The fact that loyalty programme redemptions frequently go through less thorough screening than payment transactions makes them an easier target for fraudsters. Even your most devoted consumers could think twice about sticking with you if they have a negative brand experience.
Digitally Enabled Check-In via Hotel App
Hotels are reacting to consumer demands for more digitally connected services by enhancing the functionality of their hotel applications. Digital check-in, which enables guests to check in using the hotel's mobile app as a room key and fully skip the front desk, maybe a potent engagement tool, but it also opens up new ways for thieves to steal from you.
Fraudsters can access a customer's account using stolen credentials, book a hotel stay using a card on file, or utilise loyalty points. The fraudster can avoid front desk check-in by using the hotel app as a room key. The hotel is now left to deal with the labour, money, and possibly reputational damage of administering the chargeback process when a loyal customer experiences fraud with your brand.
Card Testing and Inventory Management 
Making a hotel reservation to obtain authorisation is one technique fraudsters check to see if a credit card that has been stolen is still in use. A fraudster may swiftly test cards using this low-risk method before utilising the credit cards they've stolen to commit fraud on other online platforms. This may result in a high proportion of no-shows for hotels as well as lost income from squandered sales chances. You run the risk of turning away your most devoted clients and providing them with a reason to explore an alternative hotel when your property looks to be completely booked because inventory is being held in part by false reservations.
How Identity Verification can help address fraud in the Hospitality Industry
IDcentral offers a secure solution for the travel, tourism and Hotel industries to verify traveller identities and documents while also checking for fraud and compliance with local and international regulations. 
The solution can extend to all partners in the travel and tourism value chain, enabling faster hotel bookings to services in a risk-free, frictionless manner. 
Digital Onboarding: 
Overcome booking abandonment by gaining the trust of customers from the start. IDcentral's online KYC identity verification coupled with a secure payment process cements customer trust in your services.
Complies with government regulations for the travel industry

Protects the ecosystem from money launders

Accelerates and streamlines onboarding

Enables customer identity verification through various products
Face Match:
Authenticate guests during check-in digital or on-premises – Deploy ID scanning and online KYC to ensure that services are delivered to the right guests. Face match uses advanced AI and ML algorithms to scan and verify identities from a single selfie or a live liveness check.
ID Verification: 
With IDcentral's AI-powered ID verification solution, travel companies can cross-check user identity, enable biometric authentication and prevent card fraud by checking for ID document authenticity referencing government databases. Complying with travel regulations to ensure that companies do not inadvertently provide passage to blocklisted persons.
Prevent identity theft and credit and debit card fraud

Mitigate criminal activities through identity checks

Increase booking rates and reduce abandonment rates
eKYC:
Scale the travel booking business with fool-proof identity verification solutions & instant user onboarding. Online eKYC allows customer onboarding for hospitality services through a seamless verification portal. 
Try IDcentral's Identity Verification & Digital Onboarding Solution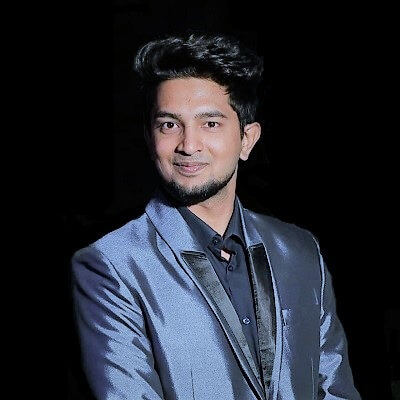 Sumanth Kumar is a Marketing Associate at IDcentral (A Subex Company). With hands-on experience with all of IDcentral's KYC and Onboarding Technology, he loves to create indispensable digital content about the trends in User Onboarding across multiple industries.