Remote, Digital Onboarding is now deemed a "car in the garage" solution to onboarding new customers online. This typically contains a form of Government ID verification and Biometric Check before secure signup(Face Match). But the " new car in the showroom" solution that you desire is IDcentral's Face Trace product. 
IDcentral's Face Trace solution is equipped with IDcentral's face verification technology that uses revolutionary AI and ML technology that matches faces between IDs, Photo Databases, Employee Databases or any other group of faces to the one before a digital camera or signup window. 
The advantage of this technology is that you can now allow verification of customers with your own personalised set of identities, be it to whitelist or blacklist users, or only allow certain users to access the service or block duplicate user signups, it can now be done via Face Trace.
What is the need for Face Verification for Digital User Onboarding?
With increased fraud attempts after the COVID pandemic, the Fraud landscape seems more vicious than ever with record-high identity frauds leading to more complex attacks like ATO, Credit Card fraud and more. 
A simple solution to platforms trying to mitigate any fraudulent activity can be ensured with Face Verification. As an elaborate Identity Verification process, Face Verification API contains biometric verification, to verify face data like the distance between the eyes and nose, scars and hairline among others using advanced AI and ML systems. This helps verify users who typically opt to signup online. 
With the use of Face Trace, the face verification system can be enhanced with a personalised data set of face-database to verify, which can contain employee faces or any other private database not related to a government ID or database. In such a case, the faces can be verified to match and access can be controlled based on the whitelisting or blacklisting action required when a person tries to signup. 
Face Trace can primarily be used to stop users from creating duplicate accounts, this is done by verifying photos of people and their faces on their profile in the platform to the live face check during signup. With unlimited use cases and industry coverage, Face Trace can be personalised for usage with simple API integration for either digital user onboarding or onsite access screening. 


What is the process of Face Verification using Face Trace?
The process of Face Verification using Face Trace can be broken down into 5 steps.
The user captures a live selfie of their face with their smartphone or device camera. Uploads it to the cloud-API system.

Face Trace extracts Face data using AI and ML for precise details and verification. 

Face Trace verifies the face against a provided database of faces, either to allow or restrict access to certain personnel.  

The face is authenticated and a note is made in the Face Trace report.

Output is displayed on the screen, either success or failure in signup.
How can you comply with KYC using Face Trace?
Face Trace API can additionally be automated to verify KYC data such as aadhaar or PAN cards successively after verifying the user to be allowed to proceed in the signup process. KYC also needs a user liveness check which the Face Trace API can process using AI. KYC verification also passes necessary checkpoints to screen PEPs and users from Sanction lists in order to comply with KYC regulations. 
IDcentral's Face Match vs Face Trace
Face Match :
Verifies faces against Government ID

Intelligently extracts Government ID data using OCR 

Requires an image of the user Government ID for cross-verification

Stops users without authentic government ID
Face Trace : 
Verifies faces against provided Databases

Intelligently maps live face selfies to database images

Requires a database of user images to either allow or restrict access

Stops users from duplicate signups


What are the benefits of Face Trace compared to other Face Verification solutions for Digital User Onboarding?
Face Biometrics provide huge benefits for users and the platform by speeding up the verification process all while streamlining the process for the customer by simplifying the verification step during User Onboarding. The specific advantages of using IDcentral's Face Trace API include: 
Enables personalised identity screening with the ability to use private databases.
Enhanced Data Security: A closed-loop system between a private dataset of faces and a user authentication page.
Increased Speed and Customer Expansion: Rapid verifications ensure immediate and automated screening of user signups, reducing churn and increasing the number of verifications per second.
Integrated KYC check: Face Trace allows face data to be further used for KYC verification, performing screening according to global regulatory standards.
Deters Fraud: Eliminates duplicate accounts, ATO attacks, and identity fraud attempts on the platform.
IDcentral's Face Trace API
IDcentral's Face Trace Solution uses the Rest API platform to deploy its solution. It allows for easy integration into existing digital user onboarding workflows and can be readily deployed within days. It enables the use of cloud databases and digital technologies to screen faces within seconds. Equipped with face biometric verification technology, digital onboarding your customers with compliant KYC-AML procedures can be a breeze. 
Try IDcentral's Identity Verification solution with AI-based ID & Face authentication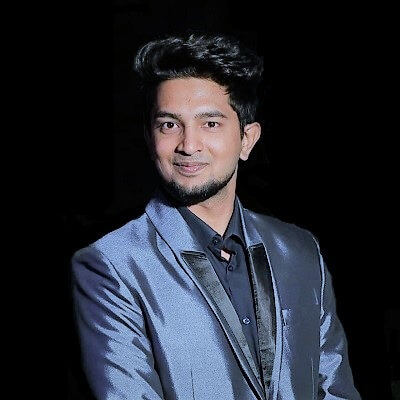 Sumanth Kumar is a Marketing Associate at IDcentral (A Subex Company). With hands-on experience with all of IDcentral's KYC and Onboarding Technology, he loves to create indispensable digital content about the trends in User Onboarding across multiple industries.