What is CNP, and how does it work?
Digitalization has catapulted customer purchasing transactions to an unprecedented level. Online transaction payment methods have become so convenient that they have led to an unstoppable buying spree by consumers. These days there is nothing that can stop a desirous buyer from purchasing, probably not even when 'he is not carrying plastic money or cash, as he has the option to pay using card data.
When a buyer is not physically using the card at the point of sale, it is known as Card-Not-Present (CNP). In CNP transactions, the magnetic stripe in the card is not swiped, the EMV chip isn't inserted, or a mobile wallet isn't tapped. Therefore, any payment made using card data over the phone, online, through fax, or even the retail shop is Card-Not-Present.
Types of Card-Not-Present transactions
Online Purchases: When a customer buys goods online or does an e-commerce transaction.
Phone orders: Customer provides the credit card information over the phone.
Recurring payments: These are set up to automatically pay monthly or regular bills.
Other Card-Not-Present transactions of this nature are Online Invoices, Website payments, and Mail orders.
The merchants or sellers collecting payments through CNP must be cautious of fraud. They must identify the pattern of fraudsters and take timely actions to prevent it.
How CNP is affecting the economy
The CNP fraud can have a negative impact on businesses and there by the economy.
As per SEPA (Single Euro Payments Area), the total value of fraudulent transactions using cards issued within SEPA and acquired worldwide was €1.87 billion in 2019. And CNP faced the majority of fraudulent transactions in 2019 almost 80% of the value of card fraud was from CNP transactions.
In the U.K. (except in the eurozone), CNP accounted for £470.2 million in 2019.
You will be surprised to know that about 3.1% of the US population above 18 years of age i.e 7.9 million consumers sustained CNP fraud in 2018.
According to the Juniper research report, retailers can Lose $130bn Globally in Card-not-Present Fraud till 2023.
Thus, unlike other payment options, maximum fraud activities like customer data theft occur via CNP since Card-Not-Present transactions are not well secured. The card data shared can be easily extracted from the web by hackers.
Many times authentication of the card data is not established at the time of the transaction.
Such data infringement hampers the reputation of the company. People don't trust giving card data details for the transaction. The loss of consumer trust and loyalty causes revenue downfall over some time. It also consumes considerable money and time to rectify the CNP fraud issues. Thus, Card Not Present fraud causes financial and reputation loss to the merchant.
Eventually, to compensate for the monetary loss incurred due to CNP fraud, retailers are forced to raise the cost of their output, cut-off wages, and also compromise on the quantity and quality of the workforce. Thus, resulting in a pessimistic effect on the economy. 
How is Identity Fraud affecting CNP?
Card-Not-Fraud can cause colossal damage both to individuals, businesses and banking institutions. The sensitive data shared during the transaction can easily be leaked or hacked. Completely oblivious of the personal data theft, you may continue opening accounts on various platforms.
The databases of traditional and e-merchants are targeted more frequently. Because an e-merchant, unlike a financial institution, does not spend large budgets on security and is not subject to stringent rules.
Their data can be easily transferred to numerous cities or countries worldwide in the dark web market. And may not even get to know the person or place, from where their customer's Personal identity information (PII) is being used for fraudulent activity.
Therefore, knowing how to detect and prevent CNP fraud at the initial stage is equally important.
Some of the best' Card Not Present Fraud Prevention Tools are:
At IDcentral, we use a combination of top e-commerce fraud prevention processes. It includes video KYC, document verification, and biometric face match through identity checks. Our API is quick enough to extract data from identity or bank cards submitted. Thus, we ensure that the customer is the authentic owner of the card being used in the transaction.
You need an efficient and secure payment model to capture a large consumer base.
IDcentral team of experts can help to reach your business goals.
Try IDcentral's Digital Customer Onboarding Solution, with integrated Identity Verification and AML Screening!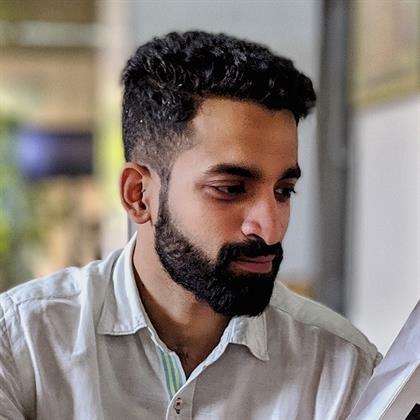 Philip Chethalan is currently working as Marketing Manager at IDcentral (A Subex Company). He is creative head who loves to read and explore different avenues in the field of Marketing, Branding and Advertising.