Since 2018, identity fraud rates have risen by up to 15% year on year throughout November and December, as criminals try to take advantage of an increase in online transactions, thus lowering businesses' capacity to investigate suspected fraud and access credit using stolen personal information. The issue grows more acute around the holiday season, with incidents increasing over the previous four years to attempt to obtain credit using stolen personal information. The trend of fraudulent efforts is anticipated to grow more prominent in the coming months. According to a recent 2022 study by a credit information company, the amount of identity theft attempts discovered and foiled climbed by more than a quarter (31%), compared to the preceding 12 months.
During the holiday season, scammers try to take advantage of the surge in online transactions. These numbers are also published exclusively and reflect the national fraud prevention service.
It has never been more critical for businesses to validate their customers' information and avoid being deceived by a fraudster utilising stolen personal information.
Fortunately, technology is assisting in the fight. New, cutting-edge technologies that use machine learning are increasing efforts, and rules such as the Payments Service Directive 2 (PDS2) are also helping. Consumers' awareness of the need of safeguarding their personal information is expanding all the time.
Fraud risks can be decreased by the use of identity verification and biometric verification technologies, which avoided a record-breaking £1.8 billion in fraudulent transactions in 2021 a company reported.
In the absence of such a system on platforms with which you interact, here is a simple checklist of six methods to protect yourself from fraud for Christmas 2022:
Don't post too much personal information on social media, such as your mother's maiden name, home address, or while you're out of the country. It's critical to keep your privacy settings up to date across all platforms.

Make sure you have a unique password for each online account you have, and utilise password managers to boost the difficulty of your passwords when feasible. This reduces the likelihood of fraudsters gaining access to many accounts.

Make sure your home Wi-Fi has a strong password, and never sign in to password-protected accounts on insecure public Wi-Fi. Also, make sure your antivirus software is up to date.

Set up two-factor authentication, such as biometrics and SMS or email one-time passwords, for existing accounts.

When receiving emails or text messages, be wary of attachments, links, or phone numbers. If you are unsure, go to the company's website and contact them directly.

Check your credit report at least once a year for free to search for anything odd. This will display any credit applications or new accounts. 
Read more about Identity Fraud: What Is Identity Fraud? Definition, Types, and Examples
How IDcentral can help:
IDcentral solutions provide identity-proofing technologies to clients worldwide. This covers Identity Verification, eKYC verification, and AML screening, among an extended variety of APIs that enable cloud-based authentication for enterprises to easily cross-verify client data with government databases.
With papers such as passports, PAN cards, Aadhaar cards, and driver's licences easily available for verification, IDcentral provides a plug-and-play solution to prevent fraud while also making the verification process customer-centric. Businesses increasingly demand digital fraud mitigation technologies to accurately target fraudsters without hurting consumers during safe digital onboarding. With the appropriate mix, IDcentral provides a mechanism for platforms to scale up with faster onboarding procedures and powerful, up-to-date technology.
Learn more about IDcentral's ID Verification solution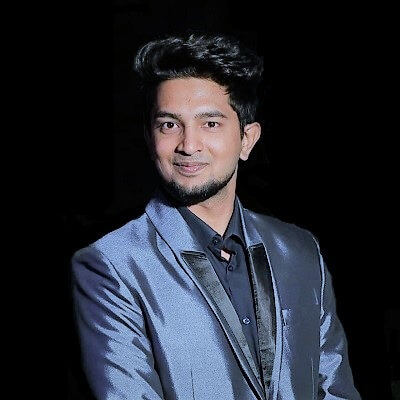 Sumanth Kumar is a Marketing Associate at IDcentral (A Subex Company). With hands-on experience with all of IDcentral's KYC and Onboarding Technology, he loves to create indispensable digital content about the trends in User Onboarding across multiple industries.