A person's most valuable and often utilised asset is their identity. Identity verification is used to demonstrate that the person's identity matches what they say it is. It determines whether a person is actually hiding behind the persona he presents.
There are several systems and approaches for confirming identity. Various methods may be used in this procedure. Identity verification methods are governed by Know Your Customer (KYC) and Anti-Money Laundering (AML) regulations everywhere. To enforce these laws, each nation has its own institutions and regulations. In India, for instance, Aadhaar Card and PAN card IDs act as a base for face match with government databases to enable Digital Identity verification across multiple industries including finance, telecom, currency exchange, and even dating applications.
In 2022, online registrations skyrocketed thanks to secure onboarding that mitigated any fraud or risk to the customer. This lead to a massive customer scaling with minimal costs by making many services accessible to people to all corners of the world. Recapping the changes that led to this boost in online customer onboarding and the ever-growing list of services that are now being offered online is a good way to understand and foresee the advancement in technology, processes and industry trends.  Read along to get a complete view of where Digital Identity and Digital identity verification stand at the beginning of 2023.
Government ID Programmes
Australia, Singapore, the United Arab Emirates, and a few member states of the European Union are excellent examples of countries that are creating sophisticated systems to prove and validate the digital identities of their inhabitants. The goal of public services is to expedite transactions and make it simpler for users to establish their identification throughout procedures. Here are a few instances:
Singapore has been working on creating a national digital identity system (Singpass) through the creation of a platform that enables the general public to conduct transactions with both the government and commercial businesses.

A digital wallet will be able to access a European digital identity that the European Union will permit. Installing this wallet on smartphones will allow users to conduct cross-border authentications using electronic identification.

A pilot project run by the Finnish government is preparing to provide authentication and digital identification services in this nation.

In order to introduce KYC/AML procedures and biometric authentication to other business sectors while maintaining a safe testing environment, a sandbox has been developed in Spain. Additionally, the Covid incident hastened the use of remote identity verification technology for procedures that had previously been conducted face-to-face.
The banking sector continues to lead in identity verification technologies.
The financial sector may have already developed solutions that might make identification possible in the digital realm. However, there is now more than ever a need to fully embrace this adoption of solutions. By 2022, they will need to bring closer the product merchandising to a consumer who is geographically far away and who will continue to conduct the majority of transactions remotely.
Additionally, the epidemic we are currently experiencing has led to a significant rise in the number of transactions conducted online. Due to the rise in identity fraud, including spoofing, phishing, and pharming, financial institutions are now required to further strengthen the security of their security verification procedures.


Implementation of a controlled testing environment known as a "sandbox" in Spain
A sandbox was established last year to participate in the financial system's digital transformation. Before approving them for integration into their systems, banks and Fintech companies can test innovative solutions and technologies in a sandbox.
The Spanish financial sandbox is regulated in nature. This indicates that any project approved by the system will be closely monitored by a controller, making it an entirely controlled test area.
By establishing this sandbox, businesses will be able to test and introduce cutting-edge, secure solutions to the market that will advance digital financial processes, such as new biometric verification technologies or digital onboarding.
This implies a definite advantage for rival businesses who participate in this testing environment because they will also have more control over their expenses and solutions before launch.
Call Centers are using more security measures.
The rise in SIM swapping is another trend. The AEPD (Spanish Data Protection Agency) has punished call centres with 6 million euros due to the effect of this fraud, which enables con artists to transfer a phone number to another device without authorisation and to receive messages related to that phone number.
Given the current circumstances, it is quite likely that a new security standard will be produced this year to safely authenticate identity in real-time. The key objective is to ensure the client's security.
When customers ask for a duplicate SIM card, call centres will be able to develop their clients' authentication processes using facial recognition. If they obtain their biometric pattern during the onboarding process, the approach will be simpler. Banks will also start to rely on biometrics as the second factor in authentication as a result of FIDO2, which increases the procedure's security and usability.
Web3 identity confirmation
Decentralization and blockchain technologies are enabling the Web3 idea to emerge as a disruptive development of Web 2.0.
We are getting more and more familiar with terms like blockchain, cryptocurrencies, NFTs, DAOs, and Metaverse, which are also changing the way businesses are conducted. We could discover the identity verification of persons among these new Web3 ideas, which will be essential to Web3 security.
Blockchain
Blockchain is a further technological development to watch in 2022. Any business that intends to establish a digital identity for Web3 will include it. Simple: One of the most secure methods for keeping data and transaction records is blockchain.
Several verification initiatives that utilise blockchain technology may include:
Keep data records on the blockchain that can be shared between banks to help with identity verification and that can be used to confirm people's identities.

Digital identities are decentralised and are managed by people directly in their wallets.
Cryptocurrencies
Another significant development for the crypto sector this year will be the improvement of identification procedures, as a result of the sector's expansion, the emergence of sub-niches like NFT, and the rise of identity fraud. Despite its development, fraud and other hazards are starting to garner more attention.
As a result, cryptocurrency businesses operating in Spain are required to register with the government, join the Bank of Spain, and strengthen the online customer verification process.
Other characteristics of cryptocurrency systems and wallets that may be improved include usability and the subpar user experience they provide.
NFTs
NFTs are quite simple to create on a marketplace, but the majority of them shirk responsibility for examining and confirming the creators' legitimacy. Cybercriminals do this by making false user accounts and disseminating NFTs that impersonate real users.
Users are recognised by an alphanumeric string since anonymity and privacy are the foundations of networks like Bitcoin or Ethereum.
Metaverse
In a brand-new reality called the Metaverse, people and organisations will be able to create, own, invest in, work, sell items, and exchange experiences. Just like any movie with VR, users will be able to engage with one another by creating an avatar.
However, it is imperative to confirm the genuine identity of the person hiding behind the avatar if they are going to engage with others.
Virtual worlds like The Sandbox or Decentraland must validate users, preserve their privacy, and prevent identity theft. This is not at all simple.
Verification procedures for digital onboarding (KYC) will thus be widely adopted in the upcoming years.
Employee verification on remote working
Since last year, working from home has become the new standard for employees everywhere. Since everyone in the office knows one another, communicating business information is easy. However, working remotely and without knowing who is actually behind the screen is a very different experience. Because of the increased risk of cyberattacks, businesses are using employee ID verification technologies.
To authenticate the identity of their workers or even the applicants who engage in recruiting procedures, organisations will soon start integrating digital onboarding and biometric authentication solutions into their ERPs. This will make employing staff simpler.


Identity verification for passwordless authentication
When a new user wishes to sign in as well, media sites will need to strengthen their identity verification procedure. In the short term, requesting information like a name, DOB, or personal email will not be sufficient. The goal of these regulations is to prevent identity theft and increase the legitimacy of social media sites and platforms.
New passive liveness detection techniques
Even though we made certain predictions about how passive live detection methods will be used in the 2023 trends for identity verification and digital onboarding, the industry has not yet accepted them widely.
The fact that the technology wasn't developed sufficiently at the time may have been one of the key reasons for its late adoption. Today's technologies, however, have advanced sufficiently to provide assurances in the liveness detecting procedure.
Additionally, the mix of active and passive measures has made the process of determining if there is a genuine person and not a photograph or video in front of a camera much more robust. We will learn about efforts that alternate between cooperative and passive live detection techniques like this in the future years.
Conclusion
Lots of sectors, applications and new technologies, but one common thread: the need to identify people remotely for processes that used to be face-to-face. 
Businesses and governments have the challenge of effectively responding to this need.
The online identity verification trends to prepare for in 2023 are the result of our direct contact with different industries and organizations. But they are also the result of our deep knowledge of the technologies described within this recap article.
IDcentral provides expert solutions in digital onboarding and identity verification required to help you improve your customer onboarding, ID or biometric authentication processes. 
Try IDcentral's Identity Verification solution with AI-based ID & Face authentication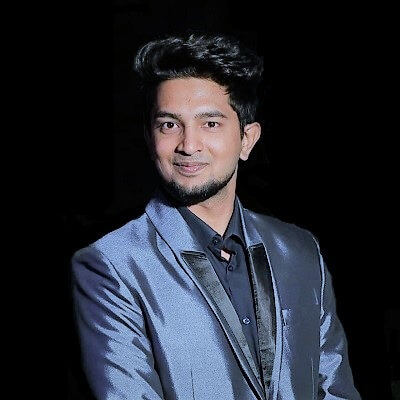 Sumanth Kumar is a Marketing Associate at IDcentral (A Subex Company). With hands-on experience with all of IDcentral's KYC and Onboarding Technology, he loves to create indispensable digital content about the trends in User Onboarding across multiple industries.