A 2020 survey of European insurance executives showed that some 89 percent of participants expected digitization in the insurance sector, this silver lines the existing process in the adoption of digital channels by the insurance sector.
The insurance sector has been under pressure to enhance its online insurance market for some time now. With customers preferring to find and purchase Digital Insurance services online, the need for a digital overhaul is already being accepted by insurance companies worldwide. To succeed in this digital environment, Insurance Industry needs to adopt the best practices and solutions to ensure a streamlined shift in the transfer of resources, customer data, and processes alike. 
We see a wide-range adoption of Remote Onboarding and Digital Identity Verification technologies, which act as devices for digital collaboration, and channels to find users for new innovative digital products. 
Customers are now able to shop around for the best prices, compare different products, and find the most appropriate insurer for their needs with just a few clicks online, so reducing drop-off during onboarding is a key process to get the most out of a customer's time, optimizing the buying process for online insurance buyers.
Instead of offering a more personalized product and service, ensuring a secure onboarding experience with solutions that can intelligently differentiate Insurance Fraud from regular users makes it easier for customers to do business with them through digital channels.
Here are the top 6 reasons for the massive digital overhaul in insurance and why digital customer onboarding is key to calming the storm. 
The Growing Economy with APIs
A set of guidelines known as an Application Programming Interface (API) controls how one piece of software communicates with another. The number of APIs has increased recently as businesses want to make their data and functionality available to outside developers.
APIs are being utilized in the insurance sector to facilitate the creation of new digital goods and services. For instance, some insurers use APIs to offer secure customer onboarding using identity verification and document verification APIs integrated with industry-leading technologies like biometric verification, OCR, and AI based ID verification. As the demand for digital integration rises, APIs (Application Programming Interfaces) will become more and more common and used.
To build new digital experiences and business models, many established companies are increasingly eager to make their data and systems accessible to outside developers, for instance, sharing the data of customers onboarded can help in the verification of their identity and stop fraudsters from making a move.
The demand for agility, a shorter time to market, and the need to access new income streams are the trends driving the adoption of quicker digital onboarding and verification services to reduce customer drop-off. In the insurance sector, an increasing number of insurers are integrating APIs to let utilize new technologies outside the system on top of existing foundational systems.
As the Insurance Industry tries to capitalize on the rising demand for Digital Insurance products that are offered through digital channels, we anticipate seeing more of them employ APIs in the future to streamline the digital experiences of the user.
The Growing Client Data Hoard
The number of client data being collected is growing exponentially as more digital channels are developed. In the Insurance Industry, this offers a problem as well as a chance, and the solution lies in digital onboarding, which can speed up the client onboarding process while also screening for fraud and compliance requirements. This can help scale the customer base while keeping the client data under control.
On the one hand, insurers must devise methods for efficiently managing and storing this enormous amount of data. Conversely, insurers that can use this data to their benefit will have a competitive edge.
We anticipate that more insurers will adopt cutting-edge data analytics and identity verification technologies in the upcoming years to glean insights from consumer data and securely onboard new customers online. After that, these revelations may be applied to enhance customer service, underwriting, and claims processing.
Financial service firms can maintain their existing legacy infrastructures while simultaneously enhancing the digital experience for both customers and staff thanks to technological developments like the emergence of solutions that can be integrated online.
Distributing Customised Digital Goods
Although the idea of customising a product to a customer's needs is not new, technological advancements, particularly those in data analytics and machine learning, have made it viable.
Not so long ago, collecting requisite data points meant that insurers had to rely on consumer surveys and other kinds of extensive market research. Insurers may now access a far larger variety of sources, such as social media, online browser statistics, and even wearable technology, thanks to the explosion of data.
With the help of this wealth of data, insurers can get to know their clients considerably better and offer them solutions that are a lot more in line with their requirements. 
Additionally, this data can also be used to verify the person's identity and behavioural patterns to identify fraudulent behaviour.
Self-Service by Customers is Expanding
The rising demand for self-service among consumers is among the major trends in Digital Insurance. Customers today expect to be able to do more for themselves without having to pick up the phone and speak to a customer care agent, thanks to the explosion of online services through internet portals and mobile apps.
Insurance companies are now allocating more money towards digital self-service technologies like intelligent chatbots and online quote generators as a response to this trend. Once the customers are verified they are who they claim to be with an identity proofing process, customers may use these tools to receive the information they want without having to place calls or go through lengthy procedures. 
Additionally, the capabilities of the AI engine can help users carry out the duties themselves and with new digital verification technologies, the user can use just their mobile phones to scan their ID and Face to be onboarded quickly into the system, giving insurers verified users and additional time to concentrate on more complicated problems.
Increase in Digital Channels
The conventional method of selling Digital Insurance has been through physical channels including agents, brokers, resellers, offices, and call centres. The advantage is increasingly shifting to the digital medium. In order to fulfil this need, there is a need for the Insurance Industry to increase their digital client channels as consumers grow more at ease doing business online. Insurance companies are now providing chatbots, virtual client assistants, and even voice-based customer assistance in addition to conventional web and mobile self-help channels. These channels are then routed to a single screening portal to verify its customers online and conduct any due diligence required.
Now, as consumer demand for self-service digital channels soars, more and more agents and brokers are switching to digital tools.
Offline procedures are increasingly being replaced by digital ones. 
With the aid of technologies like KYX or face-match in telehealth, even items that occasionally require offline execution, like ID verification and KYC, are progressively moving to digital.
Insurance Industry movement from tradition to innovation
Historically, the insurance sector has been highly conservative. However, with the injection of fresh blood in the shape of internet behemoths, creative startups, and insurers that prioritise digital customer onboarding and online transactions, things are quickly changing.
The necessity for innovation is becoming clear to everyone concerned, and there is a noticeable shift in thinking among insurance leaders and specialists. The industry has changed from being conservative to having a digital culture that is increasingly focused on innovation and speed.
We are moving in the direction of more innovation, secure onboarding, streamlined customer and employee experiences, higher agility in identity verification, and creative uses of already available technology to solve long-standing Digital Insurance issues including risk-assessment claim processing and policy sales.
Conclusion
With the accelerated digitization of insurance sales by digital-first insurers and tech giants, customers are becoming more demanding, expecting insurers to deliver a better customer experience.
A customer-centric digital onboarding solution with a focus on providing the best customer experience can go a long way to ensure a great first impression on the insurer. The adoption of new technologies like online KYC and AML compliance screening can help them become more agile and efficient online.
Integrating digital solutions that only allows verified clients into the system can help extract a significant population of interested customers, which can help Insurance Industry scale quickly.
Insurers require agility in pushing out new digital solutions and converting existing products and solutions to adopt new technologies into their system. Embracing the new digital norm will lead to improved processes and more secure customer onboarding at scale.
Try IDcentral's Digital Customer Onboarding Solution, with integrated Identity Verification and AML Screening!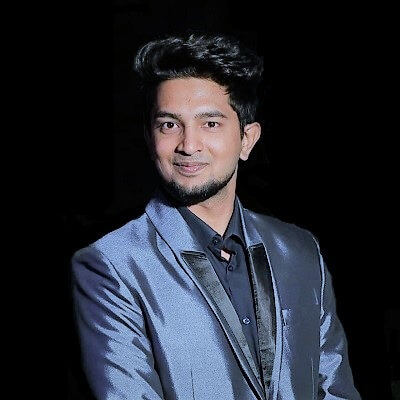 Sumanth Kumar is a Marketing Associate at IDcentral (A Subex Company). With hands-on experience with all of IDcentral's KYC and Onboarding Technology, he loves to create indispensable digital content about the trends in User Onboarding across multiple industries.