Isn't it time the video gaming business rectified its KYG (Know Your Gamer) issue in a sector where bullying, discrimination, and even money laundering are rampant?
It's reasonable to say that most of us have participated in the playing of at least one video game. Over 3 billion individuals across the world now spend their free time playing video games, whether they do it on a console, a computer, or a smartphone. It should come as no surprise that the market is thought to be worth over $300 billion.
Since the advent of Pong, an Atari video game with a table tennis theme, in 1972, the industry has seen significant development. The days of players waiting in line outside video game stores to buy their favourite new release are long gone. Today, internet sales account for 83% of video game sales.
A significant increase in online gaming has also occurred, partly as a result of the arrival of super-fast internet and other technological advancements that enable multi-player gaming with up to 200 gamers in a single lobby. Large gaming communities may be found nowadays on digital media delivery systems offered by gaming corporations like Xbox Live, PlayStation Network (PSN), Steam, and Ubisoft Connect. Research by a tech firm found that 84% of gamers think that playing video games helps them find individuals with similar interests. The social component of video games has never been more crucial in a society that is becoming more and more alone.
Why gaming platforms hinge on community-centric experiences
Despite providing players with thrilling and gratifying adventures as well as the chance to interact with individuals from all over the world, the video game business has never been without controversy. Similar to 80s horror movies, violent real-world occurrences are frequently blamed on video games. Some online gaming platforms have been criticised for being toxic cesspools, which are definitely not appropriate places for kids to spend their free time. They are also criticised for their addictive nature, which leads to kids spending thousands of dollars on microtransactions, and for the rising number of incidents of online grooming, harassment, and racism.
Because of this, communities are putting more and more pressure on online gaming platforms to maintain a player-safe atmosphere. If they don't, there may be detrimental effects on their reputation, revenue, player interest, gaming experience, and the gaming community as a whole. 
It's frequently seen that toxic behaviour increases with the size of an online group. Bullying and verbal abuse are now almost invariably a part of the gaming community, maybe spurred by the anonymity that online gaming platforms offer.
The Anti-Defamation League polled a representative sample of US players on the incidence of toxic behaviour for its third annual study in 2021. It was shown that although 60% of respondents aged 13 to 17 reported experiencing harassment in online multiplayer games, 71% of adult online gamers reported experiencing serious abuse, including physical threats, stalking, and persistent harassment. Additionally, 42% of women and 41% of African Americans said they have experienced harassment because of their race or gender.
But how can publishers of video games ensure that their players are treated with respect and that there is no bullying, harassment, or cheating?
The present measures employed by gaming platforms, such as freezing or banning accounts, do not appear to be a strong enough deterrent. Players may easily open a new account, rejoin the community, and go on with their bad behaviour. How? One of the key reasons is that when enrolling for an online gaming account, there are now either extremely few or no identity verification procedures.
Why KYC for online multiplayer gaming should be a priority
While KYC rules have been in place for online gambling for some time, there has been very little regulatory control of the online gaming businesses. Gaming platforms are now faced with a dilemma as a result of mounting pressure from campaigners, the general public, and gaming communities: Should they implement stringent customer onboarding to verify players' identities and take the chance of losing customers who don't want to prove their identity? Can they afford to not when there may be a negative impact on their reputation, business interruption, and the gaming experience? should be the most urgent query.
Is it likely that regulators will focus on gaming platforms in the future and mandate that all players have their identities verified? In addition to serving as a disincentive to players engaged in bad behaviour, this degree of responsibility would, of course, prevent minors from accessing particular games or making online microtransaction purchases. These limitations can be based on PEGI requirements. KYC checks might be used to stop money laundering as well.
How Gamer Identity Verification eliminates player risk
According to a recent report by the European Commission's Radicalisation Awareness Network, Steam and PSN, among other platforms, may serve as "hotbeds for radicalization." Indeed, since it has been harder to launder money through financial services providers, criminal groups have started searching for new ways to engage in illegal operations, such as vacation property rental schemes.
Very shortly, authorities may very probably start requesting KYC standards in the business as a result of the rising popularity of microtransactions and the possibility of money laundering.
Criminal groups are always looking for new ways to make money, and video game payment systems have emerged as a prime target. Due to the lack of identity verification regulations, using virtual currency for in-game purchases, both convertible and non-convertible, has proven to be a successful method of money laundering.
According to a research, Fortnite is frequently used for money laundering and carding, a kind of credit card fraud in which stolen credit cards are used to buy gift cards or charge prepaid cards. Fraudsters will acquire in-game currency with monies obtained illegally, and then use the virtual currency to buy in-game items. In the end, they will sell the products for "clean" money.  
The trade between individual accounts had to halt after Valve revealed that "almost all" of the microtransactions in Counter-Strike: Global Offensive was being exploited for money laundering. Therefore, maybe the real question is not if authorities will take the video game business into account, but rather when.
How Digital KYC overcomes player fatigue over account signups 
From the standpoint of a gamer, signing up and creating accounts is frequently perceived as a hassle that interferes with enjoyment, but automated identity verification solutions may be smoothly included in a player's onboarding process without interfering with the gaming experience. On the business side, KYC helps gaming firms to filter out the toxic players wreaking havoc on their communities in addition to assisting them in better understanding their players. If AML restrictions are ever implemented, having these procedures in place today would help video game firms remain ahead of the competition.
The next stage in creating better and safer online gaming communities should include KYC. Appropriated authenticated using leading technologies, will help verify gaming accounts, which in-turn will make it simpler and more precise to identify bad players and will eradicate verbal abuse, cheating, bullying, and fraud. As they will be able to quickly confirm their identity and demonstrate that they are the genuine owner, it can also assist gamers in regaining control of their account following a takeover.
Although banking and financial services are frequently the first to implement digital identity verification solutions as regulated corporations, such technology and procedures have a wide range of use cases in other industries, including online video games, skill-gaming, and gambling businesses.
Try IDcentral's quick & seamless KYC verification solution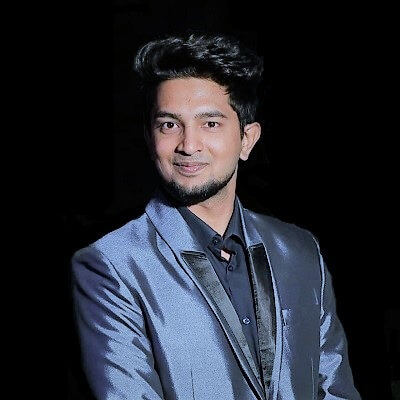 Sumanth Kumar is a Marketing Associate at IDcentral (A Subex Company). With hands-on experience with all of IDcentral's KYC and Onboarding Technology, he loves to create indispensable digital content about the trends in User Onboarding across multiple industries.