The Telecom Regulatory Authority of India (TRAI), the government's telecom authority, would implement a caller identification system similar to other caller ID applications on the app store within the next three weeks. The new system will employ KYC verification to guarantee that callers' identities are real and aren't forged with synthetic identities.
Why KYC verification is the best suited Identity Verification
While TRAI's new caller identity service would function similarly to other caller ID applications on the app store, the government intends to position it as a competitor to the apps, for which India has the largest market with over 220 million active users.
Other caller ID applications on the app store usually keep a database of callers based on data given by consumers and were plainly targeted. A repository that is KYC-compliant would reduce fraud and proxy calls. According to the chairwoman, the "system would permit name-appearance on a phone screen, in line with KYC performed by telecom providers in compliance with DoT standards."
Read here to know how KYC Verification works to prevent fraud
Although the system appears to be a failsafe, it is still feasible to obtain a new mobile connection using the identity of someone else — which might be a barrier to maintaining openness under the telecom regulatory body's planned caller identity verification system.


How KYC Verified Caller ID will help reduce fraud calls
According to the source, the anonymous caller identity technique would also have a ripple effect, causing a clean-up of data on crowdsourcing applications with the aid of KYC. Experts feel that including KYC in the caller identification system will also help reduce spam and fraudulent calls.
Learn about the benefits of KYC and why India needs digital identity verification
KYC Verification Solution from IDcentral
IDcentral's KYC Solution employs intelligent AI and precisely trained ML algorithms to assist enterprises in providing the most trustworthy digital experience possible using Identity Verification. While conforming to KYC/AML standards, IDcentral's eKYC verification enables seamless and exceptionally satisfying customer experiences. This solution combines all of our products to deliver a best-in-class remote onboarding platform that is future-proof, scalable, and ready for rapid value generation.
Learn more about IDcentral's AI based Digital ID Verification Solution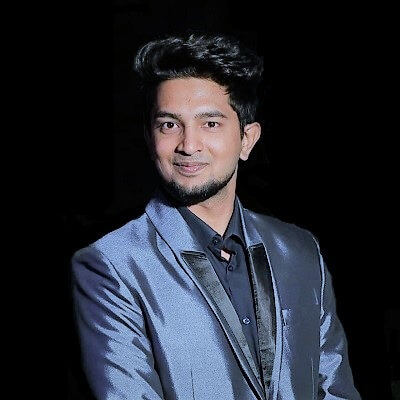 Sumanth Kumar is a Marketing Associate at IDcentral (A Subex Company). With hands-on experience with all of IDcentral's KYC and Onboarding Technology, he loves to create indispensable digital content about the trends in User Onboarding across multiple industries.