In February 2021, the Reserve Bank of India published a paper detailing Digital Payment Security Controls (DPSC). The paper was developed to aid Indian financial organisations in protecting digital channels and offering commodities to clients with Identity Verification solutions.
Global financial services corporations are caught between the government and clients. The DPSC's principles include the full ecosystem, from fundamental security controls, customer experience, and privacy controls, to device-level controls that operate in tandem to protect consumer data and transactions.
Customers are increasingly seeking online services, thus these requirements are reasonable. They need rapid access and do not like being handled like criminals. Customers are technologically knowledgeable and understand how technology may benefit them.
The DPSC mandates that essential operations such as distant identity proofing, comprehensive privacy measures, and sophisticated user authentication be digitally transformed in a precise, quick, and easy manner.
Financial institutions in India should develop a distributed digital identity system to improve access management, customer experience, privacy controls, and identity proofing in order to comply with the recommendations. Distributed digital identification systems also promote privacy by providing simplicity and security while allowing users to govern their data. Advanced distributed digital identification solutions would do away with the necessity for passwords in favour of an advanced identity-based biometric. This would identify individuals with a high level of certainty, reducing the risks posed by data breaches, MITM attacks, ransomware, phishing, and fraud.
Digital Identity
Identity is the most essential idea in human existence. Our body identity is determined by our past experiences, ingrained beliefs, learned behaviours, and a mix of cultural, familial, national, team, gender, and other identities.
A person's digital identity is a set of digital data that validates their identity and allows them to accomplish numerous jobs in the digital world. As a consequence of digital transformation activities, digital identity verification is fast rising, and it is likely to increase much more as a result of the pandemic.
Identity verification is the most crucial component of accessing the services of the digital world, and it can be performed in a number of ways, one of which is eKYC or digital KYC, which is recognised as one of the most trustworthy techniques of identity verification.
Growth Of The Digital Identification Process
The emergence of new eKYC solutions that leverage evolving technology, biometric data, identity documents, and artificial intelligence to generate a verified digital identity has resulted in a new paradigm shift in identity verification procedures.
The number of eKYC transactions in India has dramatically grown, growing from 1,249.23 Cr in July to 1,272.68 Cr at the end of August. The digital domain has featured more advanced identity verification by adding video-based KYC to check people's data.
The New KYC Method
Video KYC has developed as one of the most secure means of information confirmation, especially for financial organisations.
Because of the combination of video-enabled features, audio-visual interactions, facial matching capabilities, and the general usage of AI technology to optimise and speed the KYC verification process, video KYC stands apart from previous KYC verification protocols.
In video KYC, geotagging is utilised to establish the customer's location during KYC verification, and facial matching is employed as an important identifying approach. It relies on technology to extract information from photos of officially recognised papers (OVDs) and then instantaneously confirm that information. This is a critical core component of video KYC, allowing for faster verification with fewer errors.
Safeguarding Digital Identity
Corporations are now managing millions of people's sensitive information online as the Internet has progressed and personal usage has expanded. The best efficiency must be employed to give and restrict access to such sensitive information while preserving and promoting individual privacy.
New vendors in the industry have arisen to assist businesses and governments by providing digital identity management solutions that simplify identity management while preserving total control over data protection.
Identity management systems, in addition to safeguarding software and data access, defend against unauthorised access to an organization's physical resources, such as servers, networks, and storage units, which might lead to a ransomware assault.
Businesses may now retain an expanding number of identities in the digital world, thanks to the rise of digital solution providers. These identities can be partners, clients, or workers, and each has unique access criteria that must be satisfied for the duration of their engagement with the organisation. They aid in automated synchronisation and reconciliation, social registration, profile and privacy management, employee identity creation, and role-based provisioning and de-provisioning.
Conclusion
Digital identities are becoming increasingly realistic and widespread on a worldwide basis as technology progresses and internet and smartphone usage grows. Consumers can utilise digital IDs to perform identification services remotely or on digital devices such as mobile phones more conveniently.
Digital identities make procedures more effective and smooth by streamlining and automating them. Digital management solution providers assist in the identification of fraud and the threat of cybercrime within the data system. They speed up the risk-based document verification process by allowing organisations to verify papers and check for duplicate IDs.
The landscape for digital solution providers in India has also expanded dramatically in recent years, with a compound annual growth rate of 25.89%, the global SaaS market is expected to reach $720.44 billion by 2028 based on the 2022-2028 forecast. The country's expanding digital domain gives an opportunity for digital solution providers to develop clever algorithms to allow a more robust and efficient form of digital identity verification.
Try IDcentral's eKYC Verification solution with AI based Biometric Identity Verification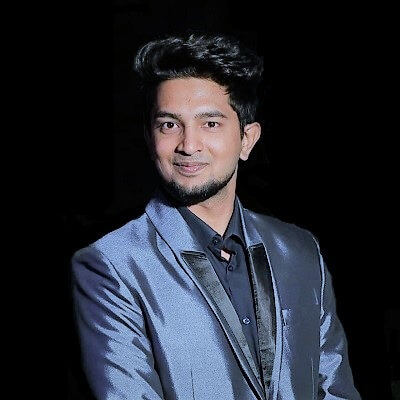 Sumanth Kumar is a Marketing Associate at IDcentral (A Subex Company). With hands-on experience with all of IDcentral's KYC and Onboarding Technology, he loves to create indispensable digital content about the trends in User Onboarding across multiple industries.