What are the documents Required For Opening Bank Account Online?
Usually, the documents required for initiating the bank account opening process encompass:
A completed application form

Proof of identity and residence such as a valid passport, voter ID card, PAN card, permanent driving license, Aadhaar card, NREGA job card, or an ID card provided by the central or state government, PSUs, scheduled commercial banks

Verification of employment

Recent passport-sized pictures
What Documents are Required to Open a Savings Bank Account? (Documents Needed for KYC Verification)
The KYC paperwork you'll need to submit while registering for a savings bank account comprises:
Proof of Identity
Your passport, Voter ID Card, PAN Card, Government/Defence ID Card, Driving License, Pension Payment Orders for retired workers by Central/State Government Departments, Public Sector Undertakings, Photo ID Cards issued by Postal Departments, and University or Institute ID cards sanctioned by the UGC or AICTE can all be used as proof of identity.
Proof of Address
For address verification, you can use your passport, driving license, salary slip, income tax assessment order, utility bills (electricity, landline) less than 2 months old, bank statement, a letter from employer/public authority (authenticated by the bank), ration card, voter ID card, pension payment orders for retired government workers, and registered leave and license agreement, sale deed, or lease agreement for proof of address. Remember, any change in address or other details given to the bank must be immediately notified to the bank with updated proof.
Additional documents include a PAN card and two recent passport-sized photographs.
Steps to Open a Savings Bank Account Online:
Once you have gathered all the necessary documents, the next step is to fill out the bank account opening form. If you have any questions regarding the form, customer service representatives are available to assist during bank hours.
This filled form, along with the aforementioned documents, should be presented at the bank branch. Original documents should be kept by applicants for verification.
Bank staff will examine the documents and ensure the details provided in the form match with the document proofs like name, DOB, address, and signature.
An initial deposit may be requested for account opening, except for zero-balance accounts.
Applicants will receive a debit card and other welcome kits at the address provided in the form.
FAQs on Documents Required for Opening a Savings Bank Account
Can I open a bank account without a PAN card? 
Yes, banks offer accounts with less stringent KYC requirements aimed at underprivileged society members often lacking KYC documents. Post KYC document submission, these accounts can be upgraded.
Is it possible to open a bank account with a zero balance? 
Yes, most banks in India offer zero-balance saving accounts. The popular banks that have zero balance accounts in 2023 include IDFC First Bank Pratham Savings Account, ICICI Zero Balance Savings Account, DBS Digi Savings Bank Account, SBI Basic Savings Bank Account, RBL Zero Savings Bank Account, YES Bank Zero Balance Savings Account, HDFC Bank's Basic Savings Bank Deposit Account, and Kotak 811 Zero Balance Account (Kotak Mahindra Bank-811 Digital Bank Account).
Can Form 16 be used for Identity Verification proof? 
Yes, Form 16 issued by your employer to indicate Tax deducted at source (TDS) is valid as identity verification proof.
Is Aadhaar mandatory to open a savings bank account? 
No, Aadhaar is only needed for accounts receiving government (state or central) subsidies under any welfare program.
What documents can verify the address for bank accounts?
Aadhaar card, driver's licence, voter ID card, passport, or NREGA card can all be used as both identification and address proof.
Can I open a savings bank account if I am unemployed? 
Yes, employment status does not affect your eligibility to open a savings bank account.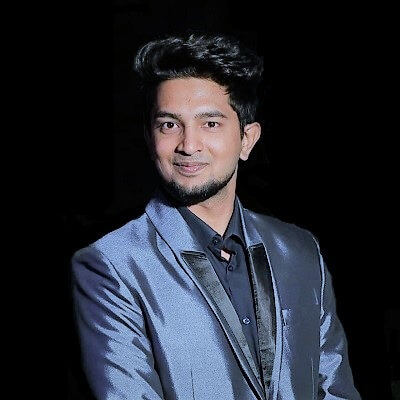 Sumanth Kumar is a Marketing Associate at IDcentral (A Subex Company). With hands-on experience with all of IDcentral's KYC and Onboarding Technology, he loves to create indispensable digital content about the trends in User Onboarding across multiple industries.