The digital world has undergone a paradigm shift as a result of the worldwide pandemic, which has changed the way broadcasters deliver content to their users.
The digital media business, OTT streaming and OTT communications have surely transformed everyone's leisure time with the enormous rise in viewership and online users in recent years.
However, the quick growth in OTT users bears the risk of elevated security issues, with several OTT services experiencing major identity thefts and revenue frauds on their platforms.
Since the world is unlikely to return to traditional entertainment anytime soon (or ever), it is paramount that the media sector creates a rich multichannel experience supported by solid security.
Telcos and OTTs must put their best foot forward to securely authenticate and authorise users to avoid any possibility of unauthorised access to the network, which might result in financial losses and brand reputation degradation.
In this blog, we'll discuss the significance of OTT authentication via Identity Verification and secure Digital Onboarding solutions, as well as their importance in enhancing customer experiences and scaling the audiences onboarded into the OTTs.
What Is OTT Verification?
Verification refers to the process of confirming the identity of a user, usually through the use of digital verification technologies, enabling content providers to verify that the right user is allowed to access the resources. Using these identity-proofing techniques can help reduce fraud caused by identity theft on the platform while also rescuing lost revenue.  
Currently, MVPD is used in cable TV streaming authentication to ascertain the services reach the right users but also helps broadcasters deliver content that is locally specific based on user location to ensure the right audience is being offered the right content and ensure that content can only be viewed by authorized people. Since there is no equivalent body to govern the right content to be delivered to the right audience on OTT platforms, Identity Verification solutions can help extract and verify customer data and ensure targeted services are being seamlessly provided accurately.
How Biometrics can help OTT Verification?
OTT platforms had record subscriptions during the worldwide epidemic when everyone was trapped inside their houses and the internet became their second home.
This meant that the platform had to onboard a record number of new users while also managing a large number of user IDs.
However, most platforms did not prioritize secure onboarding and allocated most of their resources towards managing such a large number of identities interacting with the platform, resulting in compromised identities and millions of dollars in losses. Identity fraud was common, with persons impersonating identities or using fake identities to join up various OTT platforms in order to entice and perpetrate fraud. This had an influence on both the platform's users and the company itself. Furthermore, providing a full omnichannel experience for consumers accessing the network from various devices proved difficult for streaming platforms. A Digital Identity Verification and Customer Onboarding solution can help here.
Any OTT platform with a User Identity Verification solution in place can safely manage billions of identities without compromising user experience on any device.
Furthermore, a strong identity-proofing solution can assist OTT platforms in autoscaling their servers as demand grows or shrinks dynamically.
Let's look at how a Biometric Verification solution might assist OTT platforms in simplifying authentication and improving consumer experiences through passwordless signup and login.
Benefits of using Identity Verification for OTT Verification
When it comes to the advantages of using a leading Identity Verification solution like IDcentral, the list is endless. Here we've clubbed some of the benefits of Digital Identity Verification for OTT platforms. Let's have a look:
Single Sign-On (SSO)
Nobody wants to memorise long credentials, especially when they can make use of the real potential of seamless login across all applications and linked devices using biometric logins.
While SSO is swiftly becoming an industry standard for authentication, OTT platforms must immediately prepare to improve the user experience with SSO and Federated SSO.
OTT users see your company as a personalised user platform, and they want you to serve them as such.
There's no reason you can't match this requirement if you have various websites and mobile applications under the same business banner using the same technologies across the board.
IDcentral's Identity Verification APIs bring everything together.
Each consumer has their own account. They just need one set of credentials to interact with your brand. Because the market is swamped with OTT platforms and publication websites, those that provide a smooth experience to consumers will undoubtedly receive more signups and subscriptions.
Access Management – For Restricting Content
The entertainment industry's largest difficulty, with expanding access to media via OTT platforms, is establishing age controls for specific material.
While most media platforms are not focused on generating sub-profiles, rivals are already utilising access management for a single identity shared by several users.
Whether it is a specific category of material for premium customers or imposing age limitations, access control is critical in improving the user experience for any organisation.
Digital onboarding with IDcentral improves user experience and ultimately plays a critical role in improving overall data and privacy security. Age verification and screening are integrated features that are used to verify identities when joining the OTT platform.
IDcentrals' API authentication solution helps businesses seamlessly screen individuals while also helping streamline the overall user experience. This allows OTT platforms to gain more signups, increase retention rates, and scale business growth.
Progressive Profiling
Media companies must recognise that registration weariness may be the reason they lose a potential subscription.
Nobody likes to give a slew of personal information all at once, especially during the sign-up process. Keeping the subscription form as short as possible is the greatest method to assure rapid sign-up from users.
Progressive profiling allows you to acquire critical information about a subscriber over time rather than all at once. This not only enhances user experience but also contributes to long-term trustworthiness.
Multi-Check Authentication
With the growing count of data breaches and stolen identities throughout the world, OTT platforms should consider implementing a strong authentication solution.
Authentication has become critical in creating a seamless omnichannel experience across different devices or maintaining billions of identities.
Conclusion
With the growing amount of data breaches and stolen identities throughout the world, OTT platforms should consider implementing a strong authentication solution.
Identity Verification has become critical in creating a seamless omnichannel experience across different devices or maintaining billions of identities.
Learn More IDcentral's Identity Verification Solution with AI Based Face Match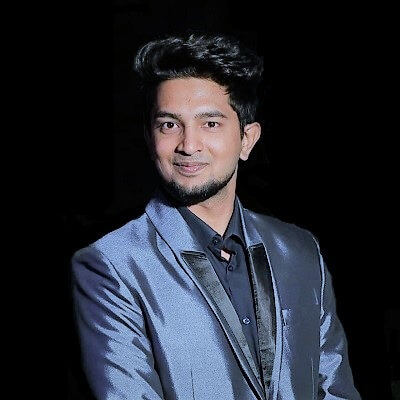 Sumanth Kumar is a Marketing Associate at IDcentral (A Subex Company). With hands-on experience with all of IDcentral's KYC and Onboarding Technology, he loves to create indispensable digital content about the trends in User Onboarding across multiple industries.