As a service provider for obligated organizations, it is essential to understand the factors driving the need for collaboration with regtech providers. It's not just about adopting new technology; the real potential lies in effectively addressing anti-money laundering (AML) threats and streamlining regulatory compliance.
Regulators consider regtech to be critical to modernizing the financial sector and ensuring clarity in supervisory expectations. The deployment of regtech is already having a positive impact, empowering financial institutions to better evaluate and report complex information to meet regulatory expectations in a cost-effective manner.
Therefore, as an SI, it is important to recognize the significance of regtech and the potential benefits it can offer to your clients in terms of managing regulatory compliance efficiently and effectively. By leveraging regtech solutions, you can help your clients stay ahead of the curve and enhance their ability to navigate the complex regulatory landscape.
Collaborating with Regtech Providers for Compliance
Regulatory technology(Regtech) companies and compliance solution providers offer specialized expertise and technology to help ensure compliance with regulatory requirements.
Partnering with Regtechs and compliance solution providers can bring significant benefits to SIs. These companies offer advanced tools that enable SIs to manage and monitor compliance more efficiently and effectively. By leveraging Regtech solutions, SIs can also minimize the risk of regulatory violations and associated fines for their partners. 
Moreover, collaborating with Regtechs and compliance solution providers can help SIs stay abreast of the latest regulatory developments, maintain shared watchlists and define self-regulated databases for compliance screening and changes. These companies often have extensive experience and knowledge of the regulatory landscape, enabling them to provide valuable insights and guidance to SIs.
In today's rapidly evolving regulatory environment, staying compliant is more critical than ever. By collaborating with Regtechs and compliance solution providers, SIs can ensure they are well-positioned to navigate this landscape and avoid costly compliance mistakes. 
It is evident that compliance cannot be compromised, encouraging financial institutions to have an open dialogue with their compliance solutions and product partners to share issues, requirements, and relevant technologies in compliance screening helps ensure all required actions for compliance are carried out. Engagement and innovative collaboration are fostering an AML environment with a diverse set of stakeholders and external parties, including the broader financial industry, the academic community, technology vendors, and international supervisory organizations, all of which work together to provide a truly 360-degree solution.
AML Challenges that Drive the Need for Change and Innovation
Many AML pain points may be alleviated by embracing and partnering with regtech suppliers. Many of these are the result of unmet operational and legal requirements, such as outdated compliance systems and traditional regulatory frameworks and supervision procedures.
As with any third-party product partnership or project, obliged entities need to set feasibility criteria to evaluate which applications are a fit for their specific needs and question their reliability and scalability. SIs must examine alternative suppliers and investigate how regtechs might give a more holistic approach to AML compliance than just compliance screening and transition monitoring. With AI, the use cases of compliance not only expand towards preventing financial fraud but helps provide a faster and more precise onboarding process which is streamlined to help diminish customer churn. 
This is an excellent chance to leverage technology and compliance skills to create and maintain efficient and creative risk-based AML solutions that are faster and less expensive.
Individual and corporate penalties for noncompliance with AML requirements are growing. SIs might utilise breaches as learning opportunities to not only enforce compliance through meaningful cooperation with compliance solution providers but also to understand how new technology and innovation can benefit both compelled organisations and themselves. 
The major goal is to boost the financial compliance system's resilience by using innovative techniques to improve monitoring, reporting, and compliance. With potentially large financial and even criminal fines on the line, obligated organisations must understand how regtech may assist their businesses in meeting regulatory compliance responsibilities while also protecting the financial system. SIs recognise the benefits of employing regtech compliance solutions because they see the benefits for customers and the industry as a whole. They are attempting to build an ecosystem to eliminate regulatory fragmentation and maintain a level playing field for new market participants.
Overall, Regtech is revolutionizing the financial industry by promoting responsible innovation and collaboration between traditional banks and solution providers. With the ability to adapt quickly and implement new processes, regtech saves time and money that can be invested in creating efficiencies and driving growth. By collaborating on compliance solutions, companies can create a culture of efficiency, consistency, and growth, ultimately benefiting the entire industry. 
Try IDcentral's AML KYC Compliance platform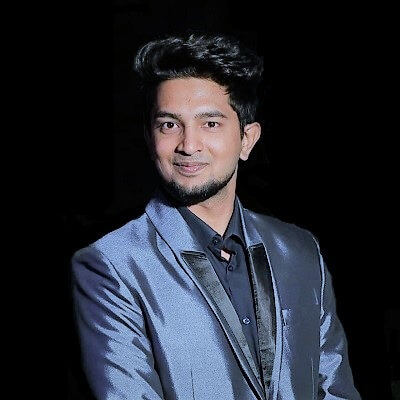 Sumanth Kumar is a Marketing Associate at IDcentral (A Subex Company). With hands-on experience with all of IDcentral's KYC and Onboarding Technology, he loves to create indispensable digital content about the trends in User Onboarding across multiple industries.