User onboarding, in particular for SaaS organisations, may raise the bar for your product. More sales may result straight from onboarding. So, encouraging new users to stay is essential. Additionally, the best way to build a community around your SaaS offering is through satisfied customers. These two factors are the precise reasons why the initial few client contacts must be successful.
We decided it would be preferable to demonstrate how to onboard someone rather than simply telling you how to do it. You can observe how top-tier SaaS products onboard their customers and what you can do to make your onboarding just as outstanding by studying these eight instances of streamlined SaaS user onboarding.
What is SaaS User Onboarding?
The practice of introducing new customers to your SaaS product in a way that fosters adoption is known as onboarding. Your aim is to emphasize the advantages of frequent usage of your product by demonstrating how to use its most crucial features to users.
Effective SaaS user onboarding lays the groundwork for steady and long-term productivity improvement. It accomplishes this in two ways: 
First, by increasing retention rates, which results in more active users at the end of the month.

It cultivates product evangelists who will attract more qualified leads and potential customers.
Although onboarding is the place to start if you want to lower churn and increase product acceptance rates, it may not be a magic bullet for product growth.
Every product will require a different approach to do this, but the result is always the same: getting consumers to the point of product activation. The intricacy of your product and how activation will seem to your consumers will determine the precise format of your onboarding, though. The majority of onboarding processes include some kind of product tour, work assignments, and feature usage training. Some products need to do this over the course of several days or weeks, while others do it quickly and effectively.
User onboarding is both a science and an art. We can provide you with all the tools, advice, and case studies in the world, but no predetermined template is guaranteed to be effective for your SaaS product. Even so, there are still certain things to consider while organising your onboarding. These are a few things we've discovered working with countless SaaS products.
What are SaaS User Onboarding experiences?
All of a user's interactions with your SaaS product during onboarding are referred to as user onboarding experiences.
You'll typically have a welcome page and a few early experiences/interactions after the signup sequence.
Your user could have a wonderful experience in the initial few seconds that will cause them to have the Aha! moment (the moment when they realise the value of your product). They'll probably sign up and perhaps switch from the free trial to the premium version.
However, customers can have a bad and perplexing experience (think empty states, irrelevant flows), at which point they might decide to give up on your product.
Why is SaaS user onboarding crucial?
A more prosperous consumer is more likely to remain a customer, as we said in the introduction. Let's look at why that is the case as well as a few additional advantages that result from developing a thorough onboarding process.
User Confidence
One of the main factors influencing how a user feels when using a piece of software is their level of confidence in utilising it. When a user has the knowledge they need for success, they will feel more positive about your programme and more confident.
Software Reliance
Users will grow more dependent on your software if it accomplishes all they need it to and they have received extensive training on how to conduct those tasks effectively. Consumers that depend on your goods spend more time with you.
Fewer Client Services
Customers will contact your customer support team less frequently as they become more independent. This enables that team to concentrate on problems that are more difficult to tackle and helps them meet demand.
Lower Customer churn
Customers who are happy are less likely to leave. Combining the aforementioned advantages will go a long way towards guaranteeing that your consumers are happy with the service you have rendered.
How can you streamline your SaaS User Onboarding?
Of course, "receiving value" varies depending on the goods. You can utilise the list of brainstorming questions that we've put up below.
Who is your ideal client or target user?

What is the user's main objective in utilising your product?

Does the user ever have an "aha" moment where they realise how much they've gained? Seeing the initial booking, getting the initial money, etc.

Exists a certain "adoption point" that, in general, signifies that the user is there to stay. For instance, Slack's infamous 2,000 message cap applied to teams just starting to utilise the platform.

What steps are necessary for them to succeed? Which of them needs help the most?

Is there just one way to succeed, or is it different for every client?

What are the most typical roadblocks and concerns?

What resources and help can you provide in your messages? (Read more in the section below on tools.)
What are the metrics to track your onboarding process?
Analytics can help you evaluate the effectiveness of your onboarding workflow and make adjustments as needed, just like they can for every other part of your organization. Let's examine a few Metrics you should monitor to gauge how well your clients are reacting to onboarding.
Rate of completion
How many consumers really finish the onboarding process? If this figure is low, your procedure can be overly convoluted or lengthy. Try to increase this figure by making various adjustments.
Time to completion
How long does it typically take for a user to finish onboarding? A poor completion rate could be explained if this value is very high. Aim for an onboarding procedure that lasts no more than 15 minutes.
Time Online
How frequently do consumers utilise your software after onboarding? Your consumers might not have obtained all the information they required from the procedure if this figure starts to progressively decline.
DAU (Daily Active Users)
This is comparable to the previous measure. You might need to modify the onboarding process and urge clients to go through it again if customers are not just using the programme for shorter periods of time but also stopping altogether.
Customer Churn Rate
The worst-case scenario is this. Not only are customers utilising the programme seldom, but they are also concluding that it is not worth their money. There are various causes of churn, but you should try to determine if a lacklustre onboarding process is one of them by getting in touch.
What are the signs that your SaaS User Onboarding needs an update?
Up to 63% of customers take the user onboarding process into account before making a purchase. For a firm to expand, onboarding experiences are essential, and unique user behaviour can let you know where your process needs to be improved.
Bad user onboarding has several telltale signs:
Users are failing to finish the registration procedure. One essential onboarding statistic is time-to-value. Users are more likely to churn if they take longer to reach the "Aha!" Moment.

After registering for your product's free trial, users aren't returning. A warning sign for the user onboarding flow is poor engagement. One-time users make up between 40 and 60 percent of all new customers.

Consumers aren't switching to a premium account for the product. The size of your industry and the conditions of your product's free trial are just two of the many factors that come into play in this scenario. Those who recognise the worth of your product should ultimately begin to pay for it.

After paying their initial invoice, a number of new clients are departing. Customer success software may frequently measure how frequently and actively people utilise your product. Insights on how to raise onboarding metrics may be gained from a deeper understanding of user engagement.

The cost of acquiring a client (CAC) is high or keeps increasing. A lower CAC indicates successful user onboarding, whereas a higher CAC suggests that the process has to be improved.
What are the best practices in SaaS user onboarding?
You've previously designed a user onboarding funnel for your SaaS product, but it's not doing as well as you'd want. There is too much churn. Very few children are adopted. You're just watching helplessly as new users leave. Not to worry. Here are five suggestions that anyone may utilise to restart their onboarding process.
Design with objectives in mind: A successful customer onboarding experience is not a comprehensive rundown of everything your product can accomplish. It's a flow that you think will result in a user embracing your product by having them take the desired action that you want them to. By structuring your onboarding in this way, you can keep it simple and concentrate on the key information and actions that new users need to take in order to utilise your product successfully. (And if you need more ideas, check out our extensive list of aha-moment examples, which will show you how to spot engagement-boosting triggers.)
Utilize UI patterns to help users reach their destination: Tooltips, hotspots, and models are all UI patterns that may help users through the onboarding process. These tools may be utilised to grab users' attention, demonstrate a task, and acquaint them with your user interface.
Customize using segmentation: For your onboarding to be successful, distinct user categories may require a different flow, instructional strategy, or goals. Use segmentation to gather information about your consumers and create onboarding processes that lower churn rates for that particular category.
Continue to test and optimise: While you focus on creating the finest onboarding experience possible, every product passes through numerous versions. The only way to do that is to continuously gather data, conduct tests, and modify your flows in light of what you discover. Even if your UX and UI modifications are little, they will eventually build up to an A+ experience.
Choose the proper tools: Developing your onboarding calls for more than just effort and commitment. It also needs the appropriate equipment. You may continually develop and test your onboarding processes using tools like Appcues to enhance the onboarding process. See our thorough guide for a complete range of onboarding tools.
These five straightforward techniques barely scratch the surface of customer onboarding. Check out our user onboarding best practices guide to learn more about how to provide your new users with the greatest experience possible.
Try IDcentral's User Onboarding solution now!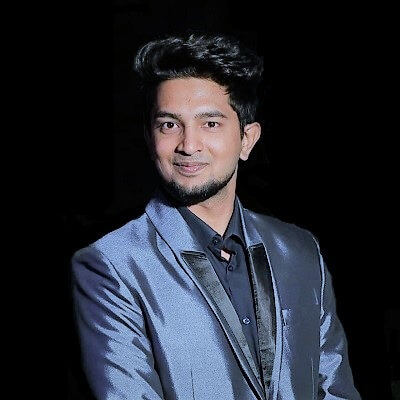 Sumanth Kumar is a Marketing Associate at IDcentral (A Subex Company). With hands-on experience with all of IDcentral's KYC and Onboarding Technology, he loves to create indispensable digital content about the trends in User Onboarding across multiple industries.