If 2020 were to be described in one word then I would call it unpredictable or uncertain. There was a time when hand-crafted was preferred but as the nature showed it real face; Un-touched by hands became highly appreciated. Amidst all these changes the businesses had to build a business resilience strategy. In the wake of the pandemic, business resilience strategies adopted by companies are the superheroes saving the falling GDP.  They say the best angle to approach a problem is a Try-angle! And this was put play during this time. Enterprises didn't leave any stone unturned to keep their operations up and running. Here are a few approaches they adopted.
1. Diversification: A lot of companies got into products they never intended to get into and some just added to their portfolio ie. Some companies diversified horizontally or vertically and some tried unrelated diversification. Wildcraft- A bag pack company understood the need of the hour and started producing masks. It sold around 30 million masks in domestic market in this quarter. Uber Eats diversified to be resilient – they recognised the need for grocery deliveries before the pandemic, and as demand grew exponentially during lockdown, they developed a solution-oriented mindset and drove a team allowing retail merchants to be onboarded quickly, adapting their business model in order to accommodate delivering grocery essentials with rapid expansion.
2. Policy changes: It is the COVID situations that lead to the genetic modification of the DNA of companies. Changes are pervading in various aspects of the organizations, and compensation/benefits are restructured to serve the needs of employees better. Sick leaves are renamed to well-being leaves, and travel allowances are being transferred to internet allowance. Departments are merged, and data resources are shared to keep thriving at minimal costs.
3. Re-positioning: The companies tried to rebrand themselves because what was relevant then, might not be the need of hour for the consumers now. Beauty soap rebranded themselves as anti-bacterial soap. And are the hand tossed pizza sellers still claiming the same? If they do, I don't think that's a great idea!
4. Product Update: As work from home was forced upon companies hence, they had to build a robust internal communication system. So, this shot the sales of G-suite and Microsoft O365 up dramatically, but during this time giants like Google and Microsoft realized that their products are also not completely extensive and made upgrades. Google had to drop off hangouts as a communication platform and came up with google chat, Also Microsoft introduced a meditation feature. A new tool that can help boost wellbeing and soothe unexpected stresses of working from home.
5. Automation: Automation is pivotal in business resilience. Automation reduces human intervention in so many processes, making them apt adhering to the situation. For banks it was not possible for people to visit bank accounts and open new accounts so they undertook digital onboarding. 14.5% increase in banks adopting online onboarding was observed. Digital Onboarding got its boost and was adopted by a number of organizations which they were hesitant to adopt prior to lockdown. Also, the new recruits were onboarded online and that worked well across all the industries. Education the slowest moving industry had to make changes as well. Schools started adopting the e-learning platforms as a part of their service for children.
Business resilience also acted as a firm foundation or 'launchpad' for digital innovation for a lot of companies and made them future proof. The current business environment demands an integrated approach. To thrive and survive, every organisation needs to recognise its reliance on digital infrastructure to 'keep the lights on' and work towards business resilience at every level, from the C-suite to the front line.
On-demand webinar: Leveraging analytics for enterprise business growth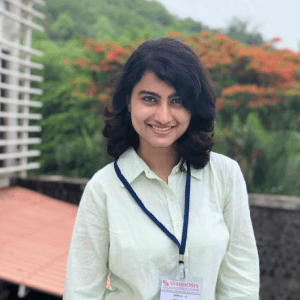 Ayesha Kapoor is currently working with IDcentral (A Subex Company) as a growth Marketer. She is a post graduate in management from Symbiosis Institute of Digital and Telecom management with marketing as her majors. She is creative head who loves to read and explore different avenues in the field of Marketing, Branding and Advertising.