With the pandemic's persistence in the financial landscape and an ever growing quantity of new customers opened up a new challenge for institutions, Customer Onboarding, Although a sudden surge in digital onboarding was observed during 2020, over 90% of customers think that companies "could do better" when it comes to onboarding new customers. Either enterprises collect a lot of information to ensure that onboarding customer is authentic, but this leads to high dropouts or if they collect less information to maintain user experience, they jeopardize their security. While enterprises want to convert maximum users, it is equally important to filter out the fraudsters with more reliable methods of authentication. This new reality makes the onboarding of new customers a riskier affair. The key is balancing between security and user experience.
Initially, the onboarding process began with people filling forms digitally and then the information being counter checked manually at the backend. This incurred huge cost to the company while taking longer time and increasing the possibility of errors. In this process, the assessment of individual profiles was a repetitive endeavor which needed automation.  That is why many companies adopted modernized online identity verification solutions that require just the user to capture a picture of their government-issued ID document (e.g., driver's license or passport). But, if the ID was lost or stolen, then fraudsters can still create fake accounts using legitimate IDs. One of the largest bike rental company in India, faced this problem, where people used to onboard by morphing their picture on stolen ID cards to get access to free services.  This means companies had to enforce stricter norms or find better solutions to establish the identity of new users.
Then came identity verification, it is an important process of ensuring a person is legitimately identifiable to be unique and is who they claim to be. Be it either while opening a bank account, applying for a loan, or other financial processes online or through direct verification. Identity verification plays a major role in combatting new account fraud, but it also allows for Know Your Customer (KYC) and anti-money laundering (AML) efforts for financial application which evaluate and access customer risk. With the unification of  Liveness Detection and OCR capabilities. A camera can identify and store more than just photos now! They can scan and store IDs that are useful online for registrations and easy remote verifications. With IDcentral's digital onboarding system, all one needs to do is take a selfie along with the ID to then verify the ID's authenticity.  This process of authentication would involve two steps.
1. The liveness detection functionality by IDcentral detects a spoof attempt by determining whether the source of a biometric sample is a live human being or a fake representation. This is accomplished through algorithms, that analyze data collected from cameras to determine if the source is live.
2. Our OCR process then compares the selfie to the picture in the government ID database along with text and other info on the ID photographed.
Only after passing these 2 authentication processes, a customer gets onboarded. This process is:
According to a recent report, account take over (ATO) fraud has increased by 282% and identity thefts are taking place every two seconds. Considering the emerging online fraud and account takeover landscape, businesses need to stay at the forefront of fraud detection and adapt newer systems. ID verification plays a crucial part in stopping fraud attempts from the get-go and safe guard systems from revenue leakages.
Idcentral's online identity verification leverages biometrics, OCR and liveness detection, to significantly reduces fraud and cyber-attacks.
Your one-stop-shop for Digital Identity solutions!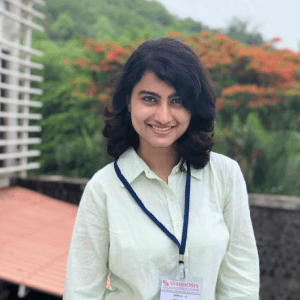 Ayesha Kapoor is currently working with IDcentral (A Subex Company) as a growth Marketer. She is a post graduate in management from Symbiosis Institute of Digital and Telecom management with marketing as her majors. She is creative head who loves to read and explore different avenues in the field of Marketing, Branding and Advertising.