KYC evolution in 2020-21
As India embraces the digital transformation and aligns with post pandemic lifestyle, working from home, shopping online, and managing money digitally has conveniently become a routine for us. This quick shift in the industry wouldn't have been possible without quick regulatory advancements by government towards developing new support systems for eKYC. Giving convenience a priority, critical functions like opening a bank account, lending a loan, large transactions, are now possible on fingertips. It is possible for you to apply for a loan or credit card from the safety of your home using a phone, complete your KYC through live video, and get your credit line in hours. It's now possible to get access to financial products, without physical contact.
With more than half a billion internet subscribers, India is one of the largest and fastest growing markets for digital consumers, and the rapid growth has been propelled by public and private sector alike. India's lower-income states are bridging the digital divide, and the country has the potential to be a truly connected nation by 2025. The exponential growth in acceptance of technological advancements has also put a positive effect on estimated number of people new to credit. It's estimated that over 200 million new-to-credit customers will be on-boarded by 2025. Banking sector due to these advancements have swiftly scaled the operations.
The regulatory changes enabled by the government and RBI came as timely boosts for the digital economy and made paperless and presence-less financial inclusion an everyday reality. Let me walk you through the recent changes that took place in the eKYC regulatory landscape in India:
1) Introduction of e-signature and eKYC by MoFs:
Just a year ago taking credit was a long process which used to involve a lot of paperwork and face-to-face interactions. Introduction of e-signature and eKYC by MoFs sharply reduced the time consumed and cut the costs by 70%. Aiding this was the development of DigiLocker, a digital storage for receiving, storing, self-attesting and sharing documents such as address proofs.
2) VKYC- A ground-breaking decision by RBI:
Permission to use Video KYC for onboarding new customers eliminated the need of customers to be physically present to open the bank account. This idea of VKYC turned out to be a hero in COVID-19 for retail lending. VKYC is now expected to aid the disbursal of 80% of new-to-bank digital credit in 2022.
3)Promote CKYC:
RBI made another giant leap for digitization by ensuring greater use of the central KYC (CKYC) registry, wherein financial institutions, basis customer consent, can verify customers by referring to the registry instead of initiating the more time-consuming and costlier fresh KYCs. The registry is inter-usable between financial institutions and will reduce the duplication of KYC efforts, optimize costs and allow the future unification of KYC data across financial services.
4) Offline Aadhar verification by sharing digitally signed documents:
Now people can get their Aadhaar verification done offline by sharing a digitally signed document generated by the Unique Identity Authority of India which will contain only the last 4 digits of the Aadhaar number assigned to the holder, according to new rules published by the government. The Aadhaar number and demographic information of the Aadhaar number holder obtained from the holder is matched with the demographic information in the central database. The other mode of verifications like one-time pin and biometric based authentication will also continue along with offline options.
To keep up with the pace of digitalization this momentum must be maintained in order to ramp up financial inclusion and stamp India's place in the fintech world.
Try our 6-months free eKYC solution now.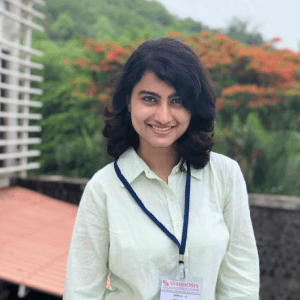 Ayesha Kapoor is currently working with IDcentral (A Subex Company) as a growth Marketer. She is a post graduate in management from Symbiosis Institute of Digital and Telecom management with marketing as her majors. She is creative head who loves to read and explore different avenues in the field of Marketing, Branding and Advertising.