With the rising fraud in the financial industry, it is critical to preserve adequate client records in order to track any questionable behaviour. CKYC standards were implemented to reduce illicit activities in the financial sector. This aids in getting to know the consumer better. This contributes to the investment's security.
KYC has been replaced by Central Know Your Customer – CKYC. Previously, KYC rules included a separate KYC format for each organisation. However, with the introduction of CKYC, the consumer will no longer be required to go through the KYC procedure with any other institution.
Once you have completed Central KYC, you will not have to go through the procedure again with another institution. This has reduced the investor's burden of going through the KYC procedure all over again.
What is CKYC?
Central Know Your Customer is abbreviated as CKYC. CKYC amalgamates customer data to create a repository of centralized KYC processes on a single platform. It is a centralised repository that holds or preserves all of the customer's personal information. Previously, each financial firm had its own KYC procedure. CKYC was established by the Central Government. This contributes to centralising all KYC processes on a single platform.
As a result, if an investor's entire Central KYC is verified, he does not need to go through the same process again. If he wants to invest in another financial institution. Following that, the data is digitally stored on a single central server. This information is available to all approved financial firms. The data can be used as required by the financial establishment.
CKYC Registry is administered by the Central Registry of Securitisation and Asset Reconstruction and Securities Interest of India (CERSAI). The CKYC was introduced in the Union Budget for 2012-13. 
Central KYC, often known as CKYC, is a government programme that aims to centralise the KYC procedure for all financial companies. Independent investors must meet KYC standards under the CKYC standard.
Features of CKYC
The CKYC registry assists financial institutions in avoiding the time-consuming process of customer onboarding. They make all pertinent information about the consumer available in a single window. This also saves a substantial amount of time and labour.
Prior to the implementation of CKYC, creating a bank account was a tedious process. One had to hurry around acquiring documentation as per the financial institution's requirements. This requires a significant amount of time and effort, and in case you want to invest in another financial institution, you must follow through the same paperwork process.
As a result of the introduction of CKYC, the client no longer needs to go through the same paperwork anguish. The information is kept under one roof. This information is also available to authorise financial organisations. This allows both the consumer and the financial institution to avoid the trouble of paperwork.
CKYC has the following characteristics:
CKYC is a 14-digit number associated with the customer's identification.

The information is then securely saved in electronic form.

The supplied document is then validated with the issuer.

When the KYC information changes, all relevant institutions are alerted.
How does CKYC Work?
Before making any investment, it is now required to complete central KYC. This aids in getting to know the consumer better and securing the investment. Customers' KYC records are saved as recorded by the banking institution. This also aids in the prevention of fraud and suspicious behaviour in the financial industry.
Customers must complete the KYC form before investing with any fund firm. The CKYC form is to be completed and submitted along with the supporting documentation and papers required. CERSAI checks the KYC documents further.
CERSAI-validated KYC papers are digitally stored on a single server. The consumer is given a 14-digit number that is associated with his ID proof. This number will be used for KYC verification.
If the customer decides to invest in other funds once the process is completed, he will not be required to go through a KYC verification again.
By alloting a CKYC number, the Fund House can then request CERSAI to make the customer's documentation available. All authorised financial institutions have access to the data maintained in this manner. The data can then be used as needed by the financial institution.
Types of CKYC Accounts
Central or CKYC Know your client was implemented in accordance with Ministry of Finance instructions. There are four kinds of CKYC accounts:
1. Normal Account: The kind of account formed is determined by the type of document submitted by the customer. When a consumer produces any of the documents specified below as evidence of identification, a standard account is created. PAN Card, Aadhaar Card, Voter ID Card, Driving Licence, Passport, or NREGA Job Card are examples of these papers.
2. Simplified Measured Account: An additional sort of CKYC account. When the consumer provides further valid papers, this account is established (OVD). These materials are in accordance with RBI Circular RBI/2015-16/42. The KYC Verification prefixes these accounts with 'L.'
3. Tiny Account: A small account is created if the consumer merely uploads his information and an image. The KYC Verification prefixes these accounts with 'S.'
4. OTP-Based eKYC Account: Online OTP-based KYC. This account may be opened by uploading a photograph along with a PDF file of an Aadhaar card acquired from the UIDAI website. An OTP is then used to enable these. The KYC Verification prefixes these accounts with 'O.'
What is the difference between KYC, eKYC and CKYC?  
What is KYC?
KYC (Know Your Customer) is a standard procedure used by all financial companies. KYC is performed in order to identify an investment. The identity verification of an investor is completed through this method. The investor must fill out a form issued by the financial institution with their information. The investor returns the completed paperwork. This procedure is augmented by an in-person verification (IPV). Following completion of the verification, the necessary investor data is maintained with the KRA Registration Agency (KRA).
What is eKYC?
eKYC, or Electronic KYC, is a standard procedure. Verification in eKYC is accomplished by the use of an investor's Aadhaar Card number. While completing the eKYC procedure, the investor's identity can be authenticated:
(a) Using a One-Time Password (Limits contributions to Rs 50,000 per mutual fund per year and requires online electronic investments)
(a) Using biometrics (there are no investment limits here unless explicitly imposed by the scheme / Fund House), KRA then digitally uploads the data in its record.
What is CKYC?
CKYC is a government of India project. It was released in February 2017. CKYC is performed to assist investors in doing their KYC just once when investing. It allows an investor to invest with any other fund firm without having to repeat the KYC procedure.
The CKYC procedure is managed by CERSAI. It enables investors to conduct business with any entity that is governed or regulated by the Government of India. The investor is free to deal with any RBI, SEBI, IRDA, or PFRDA-registered entity without having to go through several KYC procedures. This results in a simple digital onboarding procedure. It enables more market involvement by investors, making their financial journey easier and less stressful.
IDcentral's eKYC – Video KYC – KYC verification Comprehensive Solution
IDcentral's KYC Solution uses intelligent AI and breakthrough algorithms that aid organizations in creating the most trustworthy digital experience. It provides smooth and extremely gratifying user experiences while adhering to KYC/AML regulations. This solution integrates all of our products to provide a best-in-class remote onboarding platform that is future-proof, scalable, and ready-to-deploy for immediate value realization.
Try IDcentral's eKYC Verification solution with Integrated Government ID Check to Secure Your Business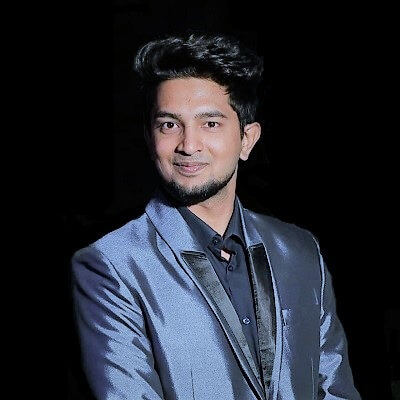 Sumanth Kumar is a Marketing Associate at IDcentral (A Subex Company). With hands-on experience with all of IDcentral's KYC and Onboarding Technology, he loves to create indispensable digital content about the trends in User Onboarding across multiple industries.