Aadhaar OKYC transactions jumped 22% in Nov; Aadhaar Verification transactions grew 11%
28.75 Cr eKYC transactions conducted using Aadhaar in Nov
Indian Residents' use of Aadhaar is continuing to advance across the nation. Aadhaar was used to complete 28.75 crore eKYC transactions in November alone, a 22% increase from the prior month.
By the end of November 2022, there would have been a total of 1350.24 crores in eKYC transactions enabled by OKYC APIs. By enhancing customer experience and facilitating ease of doing business, the Aadhaar eKYC service is becoming more and more important in both banking and non-banking financial services.
Physical paperwork and in-person KYC verification procedures are eliminated when an eKYC transaction is carried out with the Aadhaar holder's express agreement. This is termed Aadhaar OKYC, conducted using an OTP workflow that is followed by IDcentral's Aadhaar Plus API.
Similar to October, 195.39 crore Aadhaar verification transactions were completed in November, an increase of almost 11%. The bulk of these monthly transactions included biometric fingerprint verification or Face Match, which was followed by demographic and one-time password (OTP) authentication.
By the end of November 2022, 8621.19 crore Aadhaar Verification transactions would have been completed collectively, demonstrating how Aadhaar is progressively assisting with good government and delivering resident welfare.
Whether it's OKYC for identity verification, AEPS for last mile banking, Aadhaar-enabled DBT for direct fund transfer, or authentication, Aadhaar, the digital infrastructure of good governance, has been playing a crucial role in enabling Digital India and making it easier for citizens to use digital resources through eKYC.
For people at the bottom of the economic pyramid, the Aadhaar Enabled Payment System (AEPS) has made it possible for them to access financial services. By the end of November 2022, 1591.92 crores of last-mile financial transactions will have been made feasible thanks to the usage of AEPS and the network of micro ATMs for customer onboarding.
The adoption of Aadhaar has been announced for more than 1100 government initiatives across the nation that are handled by both the federal government and the states. The digital ID is assisting several federal, state, and local ministries and agencies in increasing the effectiveness, transparency, and provision of social services to the intended recipients.


How effective is Aadhar Based eKYC? 
The Unique Identification Authority Of India's Aadhaar eKYC is the electronic form of the KYC (UIDAI).
The goal of eKYC, like that of traditional KYC, is to confirm a person's identification, but it does it online.
Through the use of demographic and biometric data kept in the UIDAI database and retrieved once the customer has confirmed their identity, eKYC entails the digital KYC authentication of persons.
UIDAI gathers this customer identity information during the Aadhaar initiative registration procedure.
The eKYC process is straightforward and entirely digital. The means the consumer uses to confirm his or her identity before their KYC records are downloaded from the Aadhaar database determine how the various forms of eKYC vary.
You can do online eKYC using either a biometric or an OTP. In these circumstances, either an OTP is issued to the customer's Aadhaar-registered cellphone number to validate Aadhaar or the customer's fingerprints and retina are scanned by a scanner and authenticated using the biometric data stored for that person in the UIDAI database. Only licenced financial institutions (FIs) are permitted to employ online eKYC. Only after paying a licencing fee are private entities permitted to utilise eKYC. Additionally, they must pay the transaction charge for each eKYC verification that is carried out.
XML or QR codes are used for offline eKYC. With Aadhaar XML, the client downloads an XML file including his or her demographic data. Providers of KYC verification services can read this file. Scan the customer's Aadhaar card's QR code to do offline eKYC as well. All enterprises, including private corporations, can utilise these eKYC procedures.
Thus, doing eKYC is quick and easy. Most of the time, eKYC may be performed by merely inputting an OTP, which is followed by the retrieval and verification of the customer's KYC information.
What data is verified in Aadhaar offline eKYC
?
The fact that most papers may be verified with Aadhar offline eKYC is one of its main advantages. The following information is included in the XML file when the offline eKYC data is obtained:
Reference number

Resident's name

Gender

Photo

Date of Birth

Mobile number in hashed form

Email in hashed form
When someone downloads the data, the eKYC data is encrypted using a shared word the person's Aadhaar number holder provides.


What are the ways of verification with eKYC?
Depending on the conditions and requirements, many electronic or digital KYC options are available. It utilises Optical Character Recognition (OCR), which reads, analyses, and verifies the data using biometric data. One of two methods can be used for digital KYC. –
Video-based eKYC – 

A representative will use a video call to validate the consumer during the video-KYC procedure. Documents like PANs, Aadhars, and handwritten signatures on plain white paper are quickly cross-checked and validated. The consumer does not need to be physically present throughout this 5-minute process, which may be completed online from any location.

Image-based eKYC –

The customer's image is cross-checked against various papers and uploaded photos to complete the document verification
What are the Advantages of eKYC
?
Other advantages are difficult to overlook, in addition to the obvious ones like the ease and paperless identification verification. The list is as follows:
The usage of eKYC verification services is not universal. The Aadhaar-based eKYC approach can only be utilised by agencies and institutions that have been validated by UIDAI. As long as eKYC is applied, your credentials will never get into the hands of those who have harmful intentions. Nowadays, even roadside vendors will sell you a cellphone sim card after taking a copy of your identification and proof of address. This setup is not secure. The potential for fraud and identity theft is eliminated with eKYC.

There would be an additional degree of security since UIDAI would also need to verify the biometric scanners used by institutions and agents.

eKYC frequently enables fast verification, resulting in immediate bank account opening or mobile sim activation. This should save a lot of time.
IDcentral's Aadhaar Plus OKYC solution
IDcentral's Aadhaar Plus API, based on Rest API, instantly extracts and cross-verifies Aadhaar card data with the government aadhaar database using an intelligent computation engine that switches between two operating workflows to ensure zero failure when onboarding customers. With the offline OTP verification feature, verify your customer instantly either online or on-site.
Try IDcentral's Aadhaar Plus OKYC Solution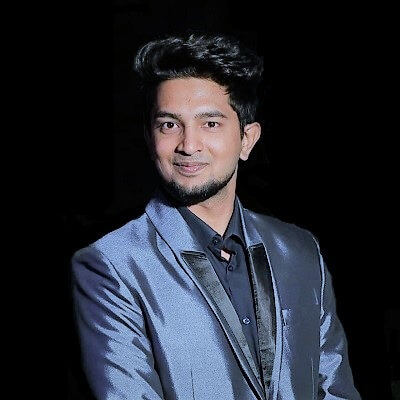 Sumanth Kumar is a Marketing Associate at IDcentral (A Subex Company). With hands-on experience with all of IDcentral's KYC and Onboarding Technology, he loves to create indispensable digital content about the trends in User Onboarding across multiple industries.