The limitations of traditional lending solution creates a room for innovation via Fintech. Fintech is able to address the challenges that conventional lending providers face by utilising a combination of different business models, technology, and innovative approaches. Indonesia's fintech market looks like an open bottle of honey to me. The fintech market has grown by 16.3% with total investment in fintech companies reaching $176.75 million in 2019. The numbers are definitely lucrative and allure investors to put money and so is the case. More than 200 fintech firms have been established in Indonesia and continue to grow day by day. This SWOT Analysis will give a deeper picture of the Indonesian market.
Strength:
Young – Accepting change: Indonesia's demographic segments have unique economic potential that comes with certain risks as it is the world's fourth most populous country, and with more than 60 percent of its people representing working age who would be more accepting to the innovation
Technology-enabled population: With a population of 261.12 million, the majority below the age of 35, technology is a key enabler for Indonesians. Over 143.2 million people have access to the internet, and mobile subscriptions are as high as 415.7 million.
Innovation: The newcomers have also displayed a high degree of innovation in targeting the real financial needs of ordinary Indonesians. Start-ups like KoinWorks in Indonesia targets to solve market inefficiency through peer-to-peer (P2P) loan products like online SME, employee loan, supply chain financing and business loans at low interest rates. It also provides education loans to students.
Weakness:
Credit Invisible: At least 70% population are "Credit Invisible"
Strict regulation: This is one of the major challenges for fintech companies. There are only 40 P2P lending services registered with OJK due to the strict regulatory process laid down by OJK and Bank of Indonesia
Low internet connectivity: Despite the high penetration of the internet, connectivity is still low in Indonesia. Considering that the internet is the key requisite for delivering services to customers, fintechs face a challenge in reaching out to its customers, while customers face problem in completing their transactions without any problem hence prefer cash-based transactions.
Opportunities:
Topography: Another factor responsible for the popularity of fintech companies is the topography of Indonesia. Indonesia is a country made of 17,000 islands spanning across 50,000 kilometres from east to west. As banks face a challenge in reaching the most remote locations, fintech companies can help the Government meet its financial inclusion goals by offering financial solutions in every nook and corner of the country.
Alternate credit scoring: This upcoming technology based on machine learning and analytics will enable the underserved and people with thin credit file get access to financial services such as loans by analysing their digital footprints and other demographic and socio-economic metrics.
Credit Access to MSME's: Individuals within the lower and middle expenditure per capita segment and MSMEs play significant roles within the Indonesian economy as they make up a majority of the population. A majority of middle to lower income individuals and MSMEs still do not have access to credit Therefore, there is a huge opportunity for Fintech Lending to tap into this issue to help increase much needed access to credit.
Threats
Increasing frauds: Increase in fraud with increase in adoption of technology. 4 out of 5 Indonesian banks (80%) say the introduction of real-time payments platforms have resulted in increased fraud losses.
Misalignment of regulatory authorities: There are two agency that mainly control the Indonesia's fintech market, Bank Indonesia who takes care of payment system and macro prudential policy and OJK. They both regulate the same market i.e. banking and non-banking sector So it is very important to have co-ordination between the two agencies to continue smooth functioning of Indonesia's Fintech market otherwise it might disrupt the booming economy.
Despite of all the necessary sources Indonesias fintech is a non – mature, under-tapped market Innovative fintech businesses are being encouraged by the Indonesian government, which advocates various long-term policy goals aimed at promoting financial inclusion and the development of SMEs. If this opportunity is captured effectively and timely it can boost Indonesia economy and raise the living standards.
On-demand webinar: The key ingredient to Domino's success: Data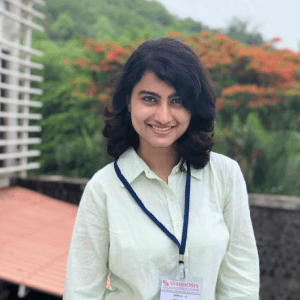 Ayesha Kapoor is currently working with IDcentral (A Subex Company) as a growth Marketer. She is a post graduate in management from Symbiosis Institute of Digital and Telecom management with marketing as her majors. She is creative head who loves to read and explore different avenues in the field of Marketing, Branding and Advertising.